7 Ways to Wear All White Before Labor Day
If you're a fellow fashionista, chances are that you've probably heard the "no white after Labor Day" rule. I've always wondered why, when, and how that rule came about. I mean, what's so bad about wearing white in the fall and winter months?
Apparently, the rule dates way back to the late 19th/early 20th century. During this time, the summer season started on Memorial Day and ended on Labor Day. Wealthy New England women made up a "rule" to be able to tell who was in the know about fashion and who wasn't. Although it would make sense to wear breathable white fabric in the early fall months (when it's still hot in many places), high society women wouldn't dare to break out a white outfit after Labor Day.
Of course, it's 2017, so we can do whatever the heck we want, regardless of what season it is. However, if you really want to get in your white summer wear before Labor Day, then I have the article for you. Here are seven ways to rock white before fall arrives!
We review and recommend products to help you buy the stuff you need. If you make a purchase by clicking one of our links, we may earn a small share of the revenue. Our picks and opinions are independent from any business incentives.
1. Off-the-shoulder tops
This first outfit features one of the hottest trends of the summer - an off-the-shoulder top. Easily dressed up or down, an all-white off-the-shoulder top is fun and flirty, and the best part? These tops look great on everybody.
2. All-white accessories
If an all-white outfit isn't exactly your style, try breaking it up with some white accessories. Since white is incredibly versatile, you get a huge range in the selection of your outfit colors.
3. Try a jumpsuit or romper
Making an all-white outfit out of separates can be a little tedious. It's tough to do it right - the whites have to match and each piece should fit perfectly for the look to be cohesive. For an easier all-white outfit, try out a one-piece article of clothing like a jumpsuit or romper. Less work for a chic look!
4. Rock all-white at work
For a sophisticated yet fun work-appropriate look, try a collared shirt with skinny white pants. A well-fitting, tailored shirt is always a great choice for the office, and by pairing it with white pants, you can make a great summer-inspired outfit. Try pairing your outfit with nude pumps or flats to elongate your legs.
5. Brighten it up
To add a bit of excitement to your all-white outfit, try adding a pop of color. Adding color in your shoes, jewelry, or handbag (or all three) is easy and fun. You can go bright with your accessories, or pair your outfit with softer-colored pieces.
7. Incorporate lace
If you want an extra-girly look, try incorporating lace into your all-white outfit. An all-white lacy look is sweet, fun, and chic. To create an all-lace outfit that doesn't make you look like your grandma's doilies, pick some pieces that show a good amount of skin or have minimal amounts of lace on them.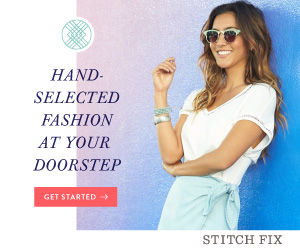 Win a $2,500 Scholarship!
Join ScholarshipPoints today and be automatically entered into our monthly $2,500 giveaway.