7 Creative Hairstyles for the Gym
Tired of the same old ponytail every time you go to the gym? Try these alternatives to keep your hair in place and looking great while you work out.
1. Crown braid with side ponytail
This hairstyle is great for several reasons - it's easy, cute, and keeps your hair secure during any workout. Braid hair starting at one ear, and move all the way to the other ear, adding hair from the front. End the braid with a ponytail, bun, or another braid!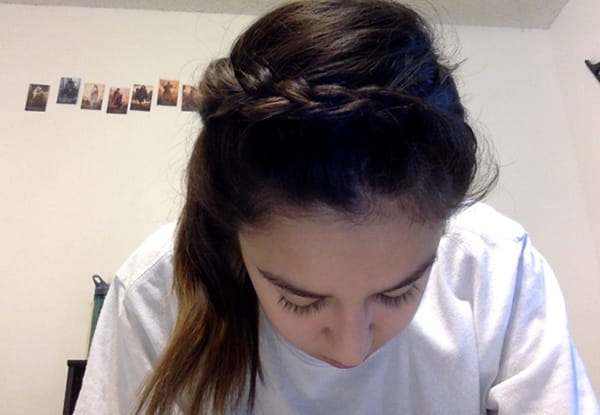 2. Top French braid into high pony
I used my mom as a model for this one, since it's easier to see the braid in her lighter hair. This style is simple, but adds creativity to a basic ponytail or bun. French braid the section of hair right on top of your head to the back-middle of your head and top it off with a ponytail or bun.
3. Braid up from the neck
I love this style. It takes a little practice, but once you get it down, it's super easy and always gets compliments! Start a French braid at the nape of your neck (it works best if you just flip your head upside down). Once you get to the top of your head, you can finish it off with a ponytail or a messy bun! I did a very messy bun in this photo so we could get a clear view of the braid. If you have short layers in your hair, you may need to use bobby pins to hold the braid in place.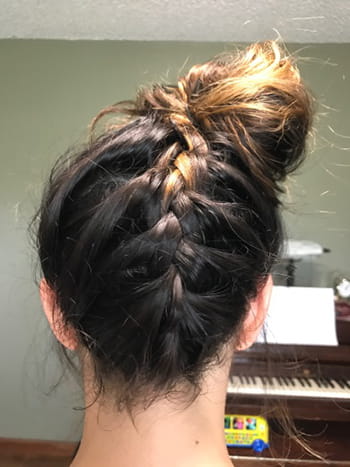 4. French twists + bun
This style is great for low-impact workouts like yoga or Pilates. Starting on one side, twist your hair, adding pieces from the front of your head, all the way down. Repeat on other side of your part and end in a bun or ponytail. My favorite thing about this style is the beach wave look you get after you undo the twist! On mornings when I don't wash my hair, I keep the twists in for a while after my workout and then undo them, add some mousse, and I'm ready for my day!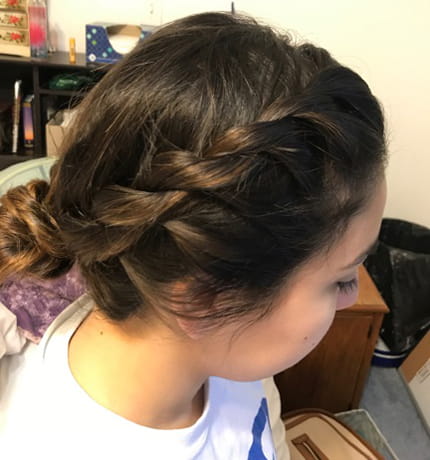 5. Braided ponytail with headband
These pictures were taken before and after a two mile run and a Pilates workout. The braid got a little loose (this may be due to the kind of hair tie I used); but, overall, I like this hairstyle - it keeps my hair out of my face and looks cute too. Take a normal ponytail and braid the hair, then secure at the end with an elastic.
6. Single French braid
This is my go-to workout hairstyle; it's simple yet looks nice and keeps your hair in place. This style is more difficult for those with shorter layers so it may not be the best choice for everyone. Add a headband to secure those front flyaway hairs and keep them out of your face.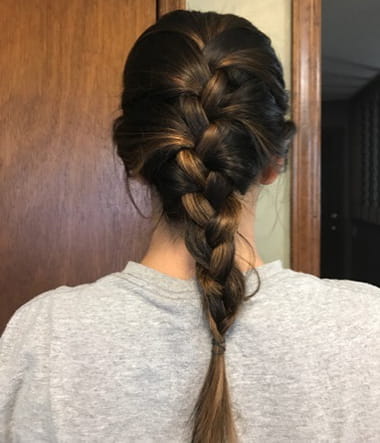 7. Braided bangs
For short or fine hair: braid bangs and/or the front section of your hair with a Dutch or French braid and secure with two crisscrossed bobby pins. This is a great way to keep your hair up and out of your face while you work out!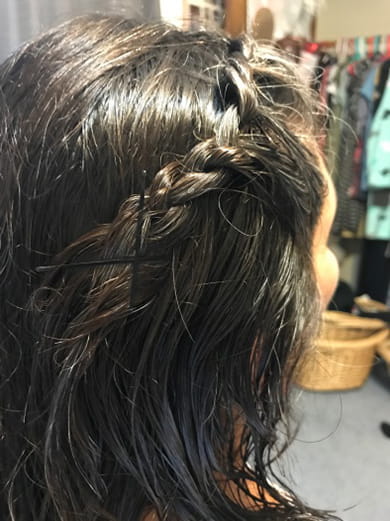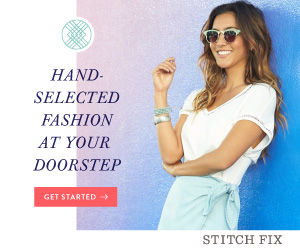 Win a $2,500 Scholarship!
Join ScholarshipPoints today and be automatically entered into our monthly $2,500 giveaway.