5 Things You Need To Take Off Your Resume
Looking to apply for a new job or pursuing your career after college? Start by polishing up that resume. Here are five things every resume can do without.
1. An Objective
Most objectives do a lot of talking without really saying anything important. It's usually something along the lines of, "I want to gain experience in the field, and pursue a career that is meaningful." Blah, blah, blah. Not including one can be a great way to separate your resume from others in the stack. They're outdated and don't tell the company you're applying to anything useful about yourself. Let the other sections of your resume do the talking.
2. Old Jobs
It's tough when you're just starting out and don't have a lot of job experience. However, the experience section of your resume is probably the most important – so if a job you've had before isn't relevant to the one you're applying for, kick it out. But before you delete a job altogether, be creative. There was probably some area of your work that you can build on. Demonstrated time management, organization, and customer service are all relevant skills. If you held the same job throughout high school or college, that shows dedication to a future employer. If you don't have any work experience, focus on your volunteer or extracurricular experience instead! But if you work three works as a fry cook at a concession stand before calling it quits, you probably don't need to include that.
3. Lies
It may seem necessary to lie about your experience to distance yourself from the competition, but there are plenty of instances where people have lost jobs because they've lied about college or work experience. Honesty really is the best policy. (HR departments know everything. Don't try to sneak anything past them.)
4. A Crazy Email Address
The ridiculous email address that you made in seventh grade is probably not the best thing to put on a resume. This may seem obvious, but stacks of resumes are turned in every year with laughable and crazy email addresses. It takes two minutes to create a new email address. Keep it professional by using a combination or your first and last name, or your first and middle initial with your last name. Swifty4000 or QueenBey4Life doesn't sound all that professional.
5. Your Home Address
Your city and state is fine, but including your home address on a resume is just unnecessary. If a company wants to contact you, they'll email or call you, and if you're posting a PDF online, you don't want that information out there for all to see.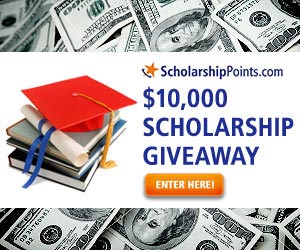 Win a $2,500 Scholarship!
Join ScholarshipPoints today and be automatically entered into our monthly $2,500 giveaway.