Meet Our 2019 ScholarshipPoints Winners
You could be the next scholarship winner added to the Winners' Wall! We can't wait to announce the next winner — we hope you're the one!
It's so easy to earn points by completing the activities you do online every day — taking surveys, reading blogs, solving puzzles...
Check out what our winners have to say about ScholarshipPoints.com and how they used their scholarship winnings. It's NEVER too late to get free scholarship money for college.
December 2019 Scholarship Winners
$10,000 December 2019 Scholarship Winner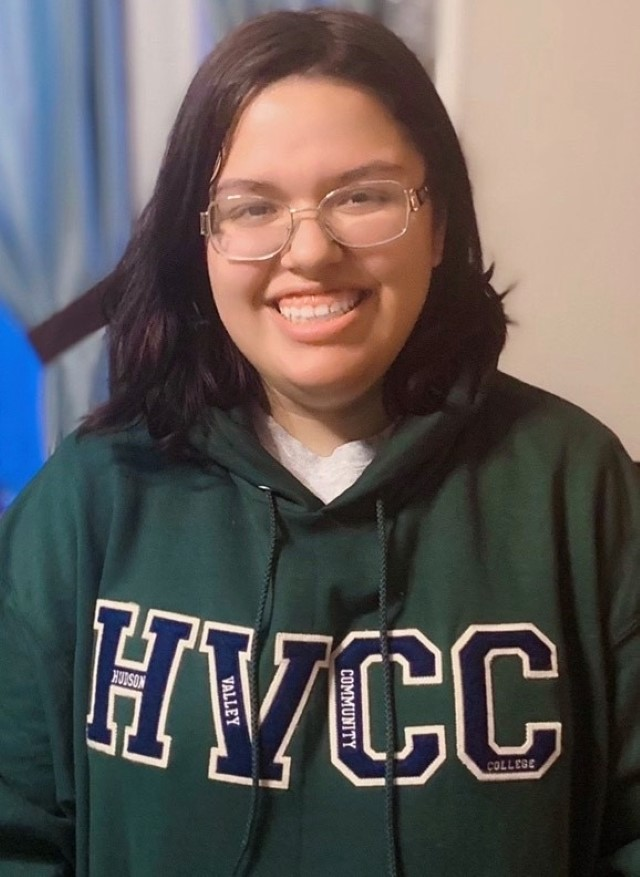 Angela Stewart
Hudson County Community College
"I have never once thought it'd be possible to earn a scholarship this big, since there are so many people in the world entering as well. I never thought myself as this lucky, but I am beyond grateful for this scholarship. I will use this to pursue my degree in Animation and art to change the world with my ideas. I know my dreams will come true with the help of this, and I promise to change peoples' thoughts on life, mental health, and love. The college I'm transferring to is extremely expensive, so this grand scholarship gave me hope that there's luck, that there's a rainbow with gold just beyond the hill, and that I still have a chance despite my small odds. Thank you so much!!! You gave me faith again!!"
$1,000 Brilliant Scholarship 2019 Winner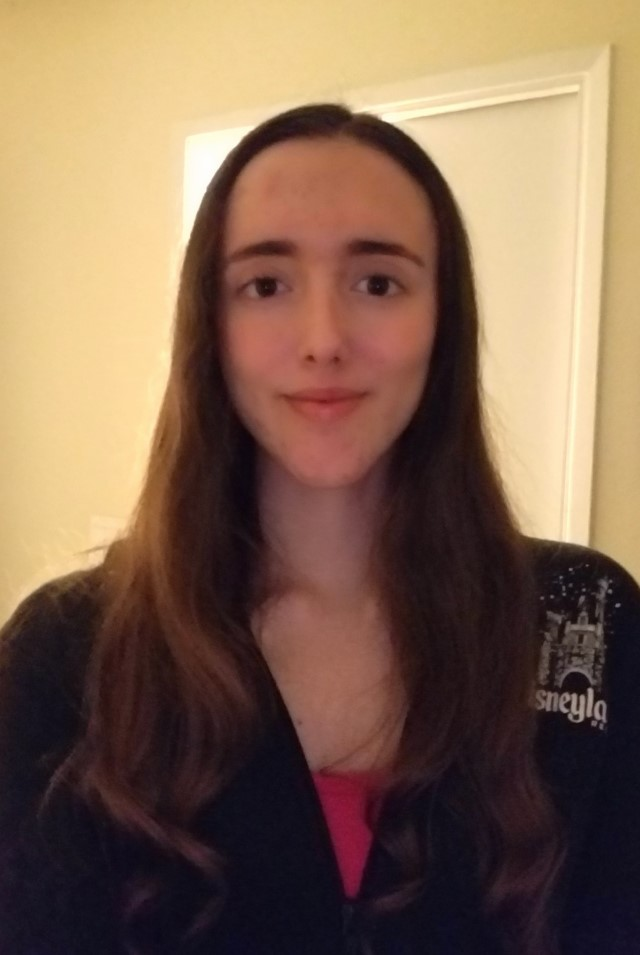 Samantha McClurg
University of California-Berkeley
"I am incredibly grateful that I won this scholarship as it will help me pay for college and ease the financial stress that I have been feeling lately. The cost has always been the most worrisome aspect of college for me, but with the money from this scholarship I will be able to pay for my school expenses and focus on earning my Bachelor's degree in political science. This experience has given me a new sense of hope and I will continue to apply for scholarships and work tirelessly towards my goals."
$1,000 Infinity Scholarship 2019 Winner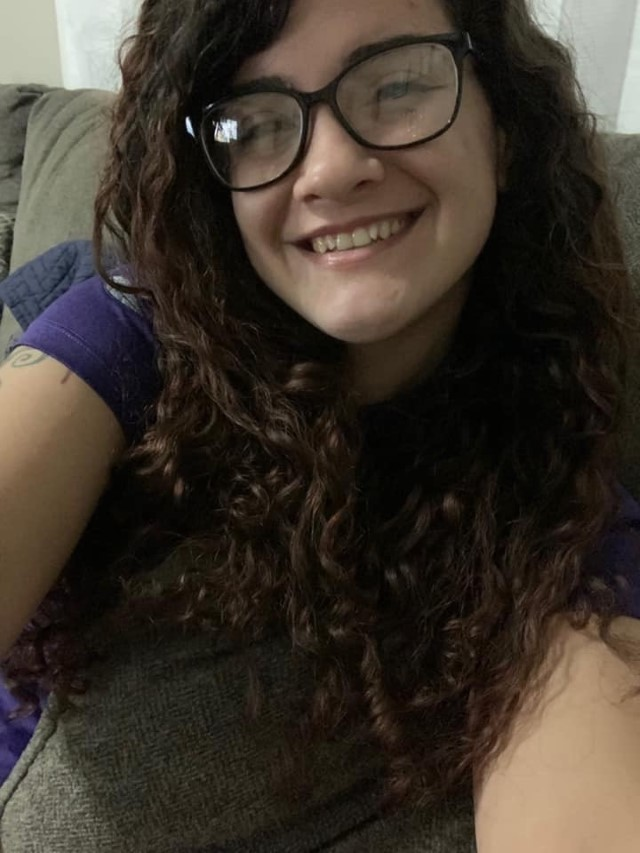 Lorena Ponce
Austin Peay State University
"My name is Lorena Ponce de Leon Nieves and I am a veteran first and foremost and pre-dental student. Born in San Juan, Puerto Rico, my family always struggled with monetary issues, my dad was incapacitated when I was very young, and my mother had to assume all the responsibilities in the household. This meant my brother and I had to learn to be independent from a young age in order to help my mom get through the day by day. This experience made me want to become a better woman and have an education so I could make enough money to pay my family back for all they have done for me. For this reason, I have always been very dedicated to my studies, which is a very costly endeavor for most. This scholarship would really help ease a little bit of the financial burden university places on a student. This money would go directly into my tuition and/or my student loans 1,000$ doesn't seem like much, but it could go a long way."
$1,000 Ad Lib Scholarship 2019 Winner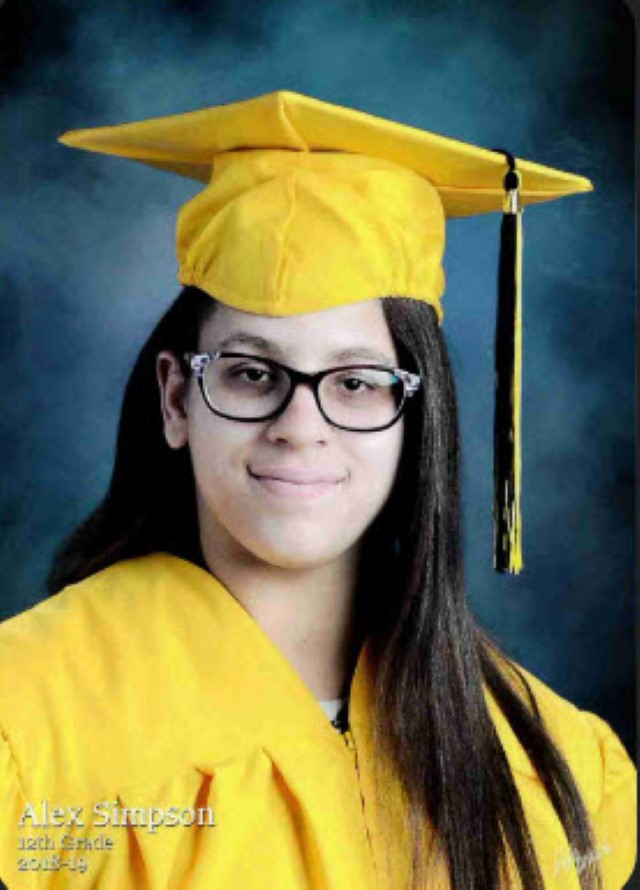 Alex Simpson
St Louis Community College
"My name is Alex Simpson. I am 18 years old and am currently pursuing a degree in Psychology. This scholarship will help pay tuition and book costs for the upcoming semester, which will greatly reduce the financial stress on my family. I am glad that we no longer have to carry as big a burden. This scholarship will help to move my education forward and put me on the path to success."
November 2019 Scholarship Winners
$1,000 Expanse Scholarship 2019 Winner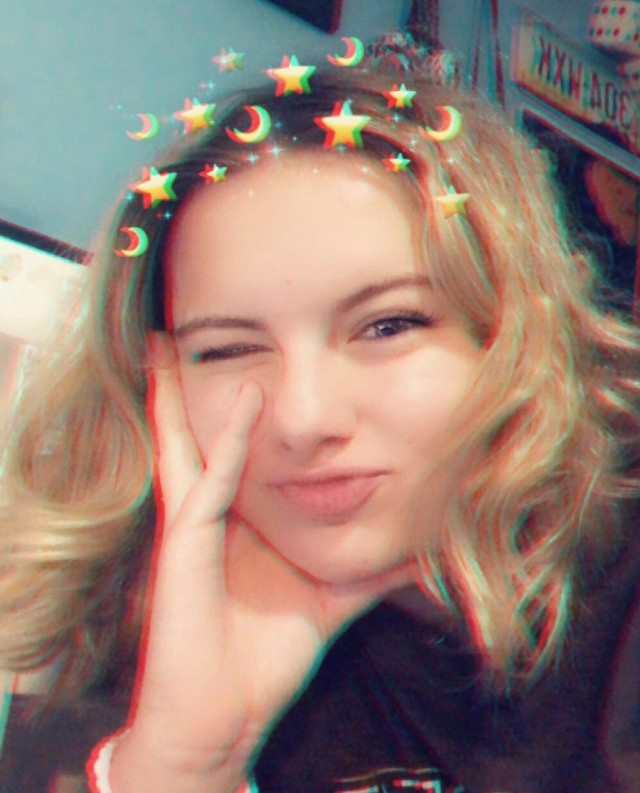 Chloe Reed
No School Listed
"My name is Chloe Reed and I attend Horizon High School in Arizona! I don't have an exact plan for the future yet, but I do want to go to ASU! This scholarship will help me fund my dreams and passions in life, as well as keep me financially stable. This is the first scholarship I've ever won! Thank you to the people of ScholarshipPoints!"
$1,000 Genius Loci Scholarship 2019 Winner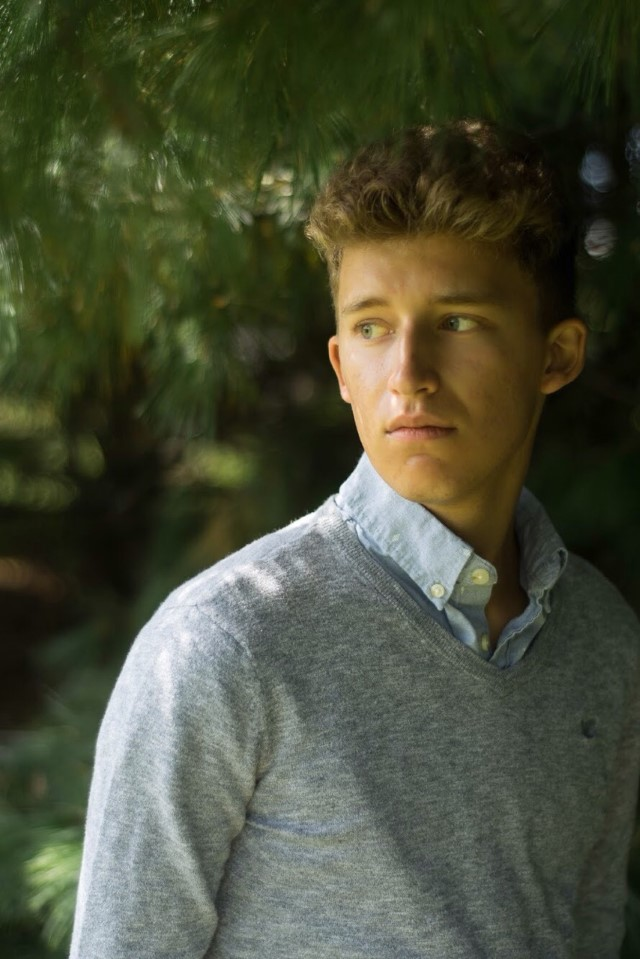 Nicholas Ammon
Kent State University at Kent
"My name is Nick Ammon and I am currently a sophomore at Kent State University, pursuing a degree in Political Science. After college, I hope to go to law school. This scholarship will immensely help me plan for my future and help me get out of college with less debt. Thank you ScholarshipPoints for giving me this great opportunity."
$1,000 Flourish Scholarship 2019 Winner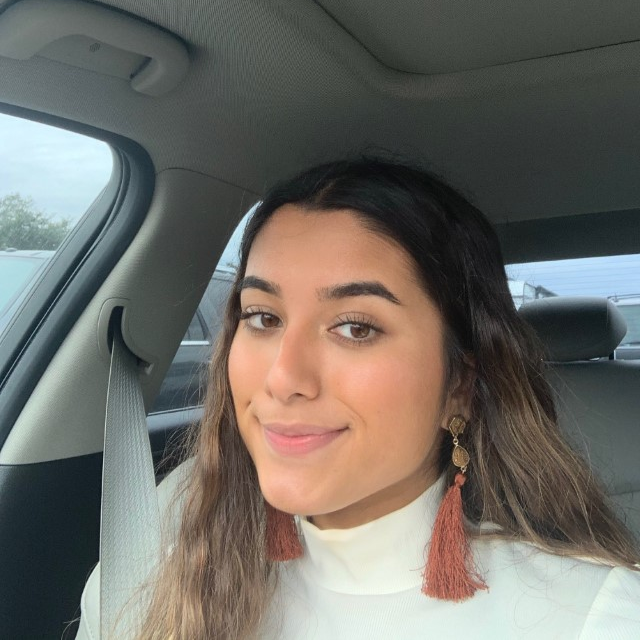 Manal Minto
Baylor University
"My name is Manal Minto and I am currently a senior in high school. I want to pursue the field of medicine. Thankfully, with the help of Scholarship Points, I will be able to help out my dad financially to pay for college. God willing, I will be attending the University of Baylor. It has been a desire of mine to help people and make an impact in their life. I want to become an OBGYN and bring miracles into this life that will one day too make a mark in this world."
October 2019 Scholarship Winners
$1,000 Voyager Scholarship 2019 Winner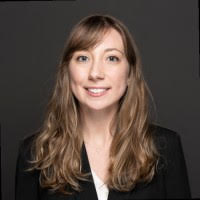 Alexandra Bartels
Ohio State University-Main Campus
"I am pursuing a Master of Human Resource Management, and I am also currently working full-time to help pay for my educational costs. The Voyager Scholarship will be so helpful in funding my degree – thank you, ScholarshipPoints!"
$1,000 Magnum Opus Scholarship 2019 Winner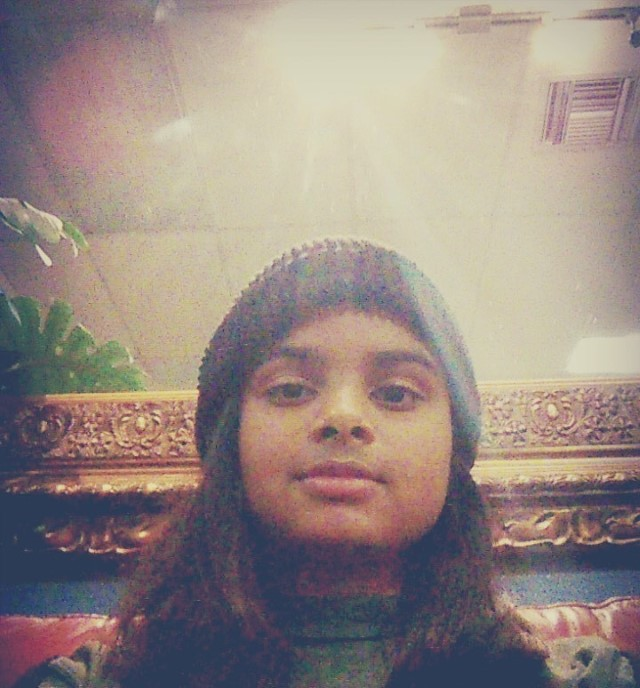 Christy Alex
University of California-Los Angeles
"I am currently a senior in high school, and I am very pleased to receive this scholarship. This money would help me in so many ways. Thank you so much for the opportunity, Scholarship Points. "
$1,000 Vivo Scholarship 2019 Winner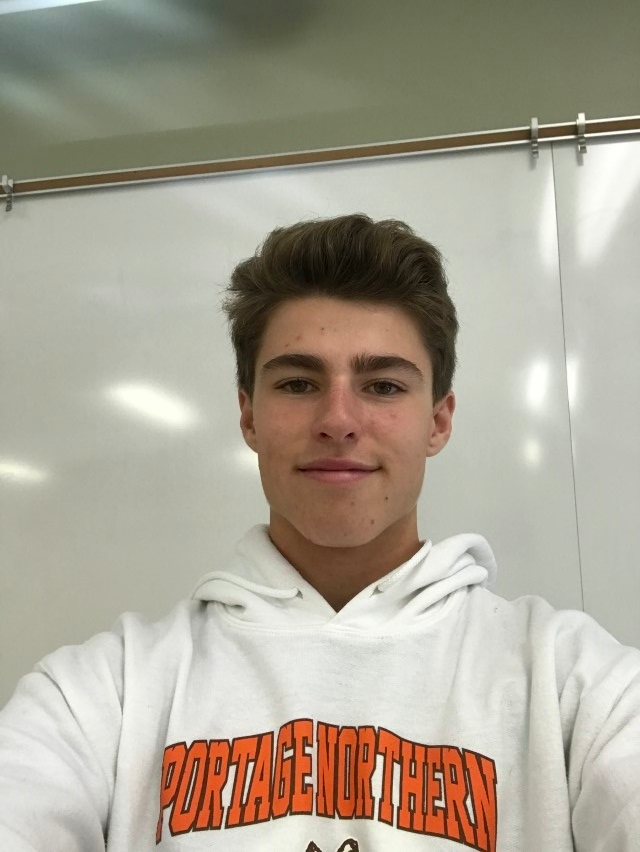 Charlie Lepage
No School Listed
"My name is Charlie LePage. I am currently a high school junior at Portage Northern High School. I want to continue my education with at least 4 years of college. This scholarship will greatly help me with my goal of getting out of college debt free. Thank you again for the opportunity that ScholarshipPoints has given me. "
September 2019 Scholarship Winners
$10,000 September 2019 Scholarship Winner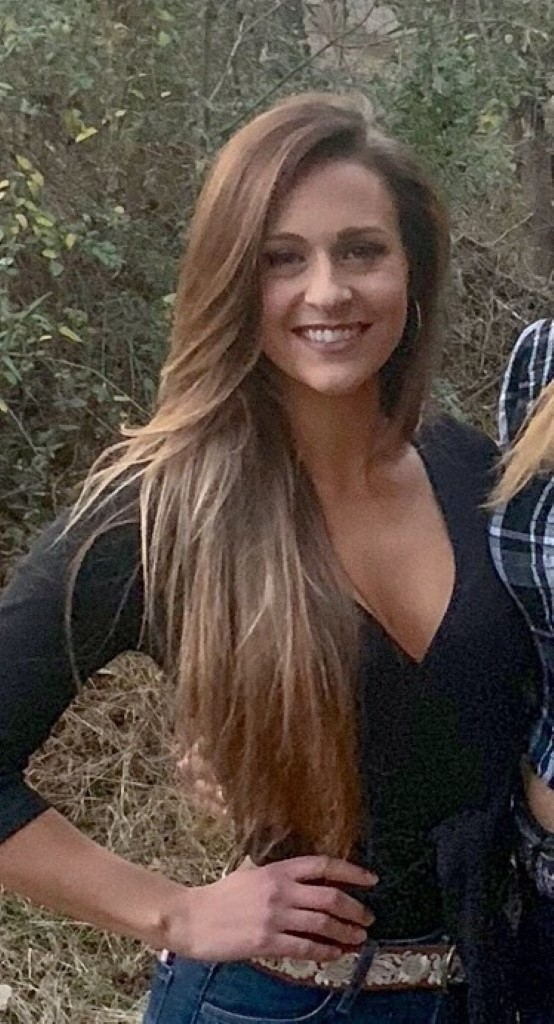 Rachel Bartoe
LaGrange College
"In many ways, it is difficult to describe how much this scholarship is going to change my life. As a senior in nursing school, and in all of my years of college, I have never experienced a semester where I did not have to worry about paying for my tuition. For 6 years, I have battled the constant dilemma of working a full-time job, studying, and desperately spending any time I had left on scholarship essays. On many occasions, I found myself having to choose between studying vital information versus finding ways to finance college. I would ask myself, "what is more important? Being able to attend school, or getting an A on the exam?" While the journey has been challenging I have never once lost sight of the value an education can offer. When I first entered college, I set out to be a special needs teacher and while my love for the mentally ill and physically disabled population began to grow, so did my thirst for more knowledge. As a Psychology major, I came across a class that would change my life forever; The Study of Exceptional Children. To be more specific, this class changed my perspective of helping children who have severe disabilities by giving me the chance to directly work with and help such a population. I went from spending my weekends sleeping in and working at the pizza restaurant on broad street, to volunteering at Rome, Georgia's miracle field where I played baseball with disabled children and adults. Once I graduated, I was floored to help children even more. Now that I am in nursing school, my dream is to work with children suffering from cancer and other chronic diseases. I aim to combine my psychology background with medical knowledge to help children not only heal physically but also emotionally and mentally. As a recipient of such a generous scholarship, I think about how I can bask in the curriculum of my last 2 semesters of nursing school. As a result of this scholarship, I feel as if I will be an even better nurse for my patients because I will be able to spend my last year of nursing school focusing on the material, versus working a full-time job and searching for scholarships. Thank you very much!!"
$1,000 Capstone Scholarship 2019 Winner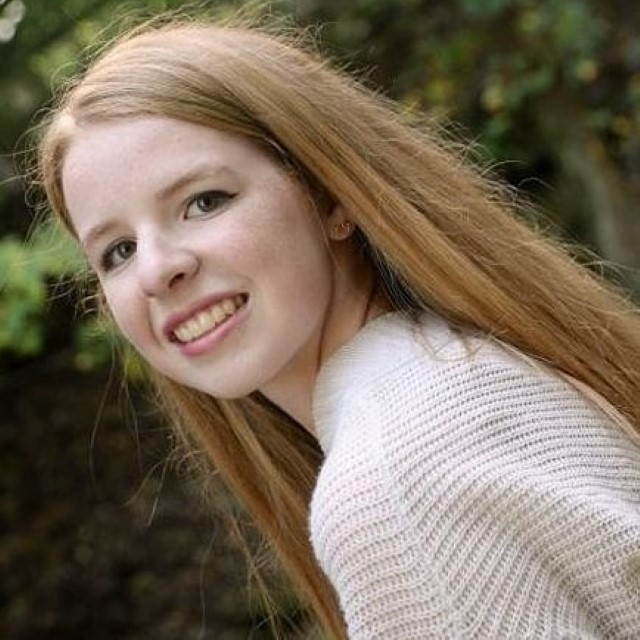 Emma Norton
No School Listed
"Hello, my name is Emma and I am currently a high school senior. I am undecided on where to go to school at the moment, but I plan on majoring in education to become a high school history teacher. With that being said, I understand the importance of getting an education, and this scholarship will help bring down my incoming college costs so I can focus on becoming the best teacher that I can be! Thank you ScholarshipPoints!"
$1,000 Primus Scholarship 2019 Winner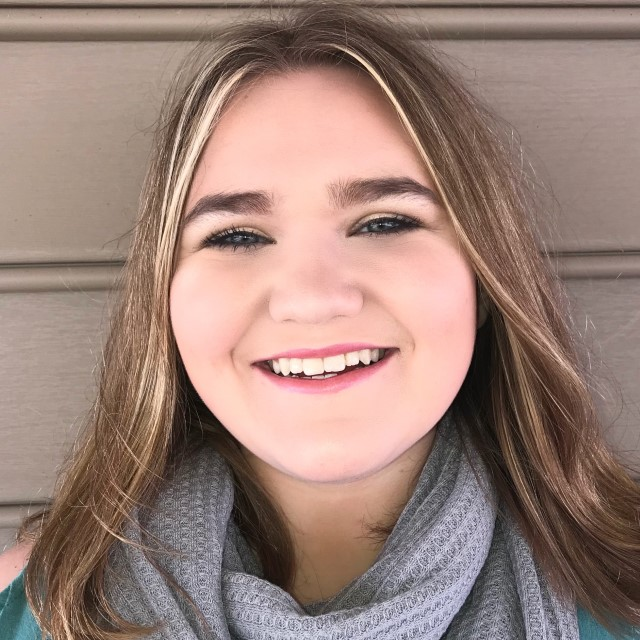 Madison Pierce
No School Listed
"Hello, I'm Madison Pierce, but you can call me Maddie. I'm a high school senior from Shepherdsville, Kentucky. At this current time I have been accepted in to five universities, I'm not exactly sure which one I will go to yet but my $1,000 scholarship will be used towards some of the many expenses of college. Thank you for giving me this scholarship, it really means a lot as I come from a low income family."
$1,000 Good Fortune Scholarship 2019 Winner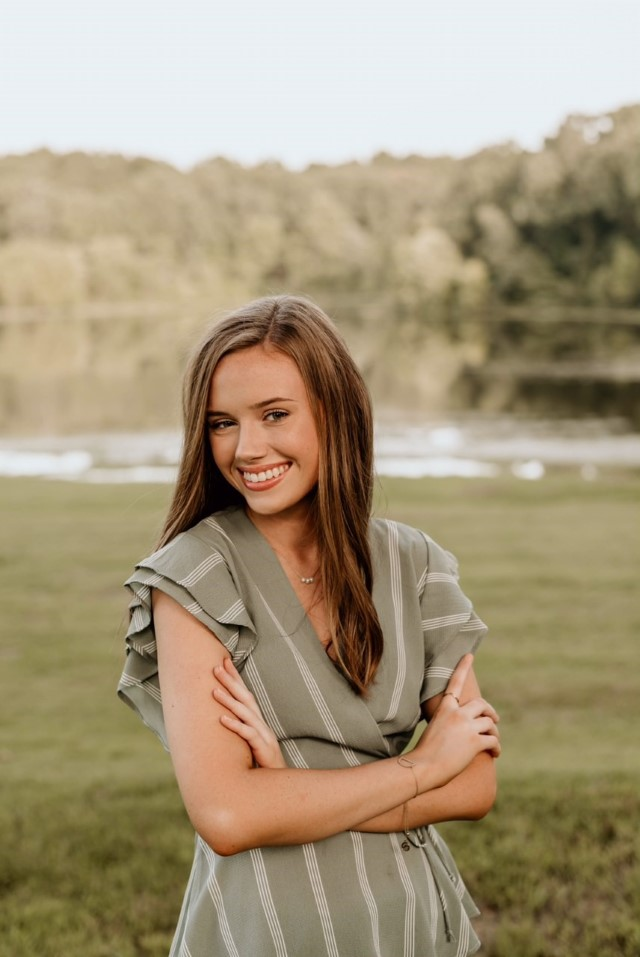 Delaney Steward
Freed-Hardeman University
"My name is Delaney Steward. I am a graduating senior who will be attending a private university next fall. I hope to major in psychology. This scholarship is extremely important to me and is helping me achieve my dreams."
August 2019 Scholarship Winners
$1,000 Campus Scholarship 2019 Winner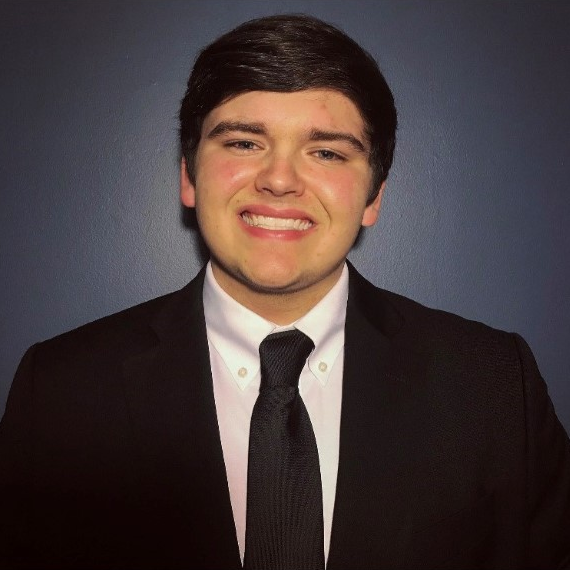 Hunter Price
University of Central Arkansas
"I am currently a senior in high school and I am so thrilled to receive this scholarship. I plan to major in Biology with pre-med intentions so this scholarship will help me to pay for some of my expenses. I couldn't be more grateful than I am right now because this scholarship brings me one step closer to graduating debt-free!"
$1,000 Veni. Vidi. Vici. Scholarship 2019 Winner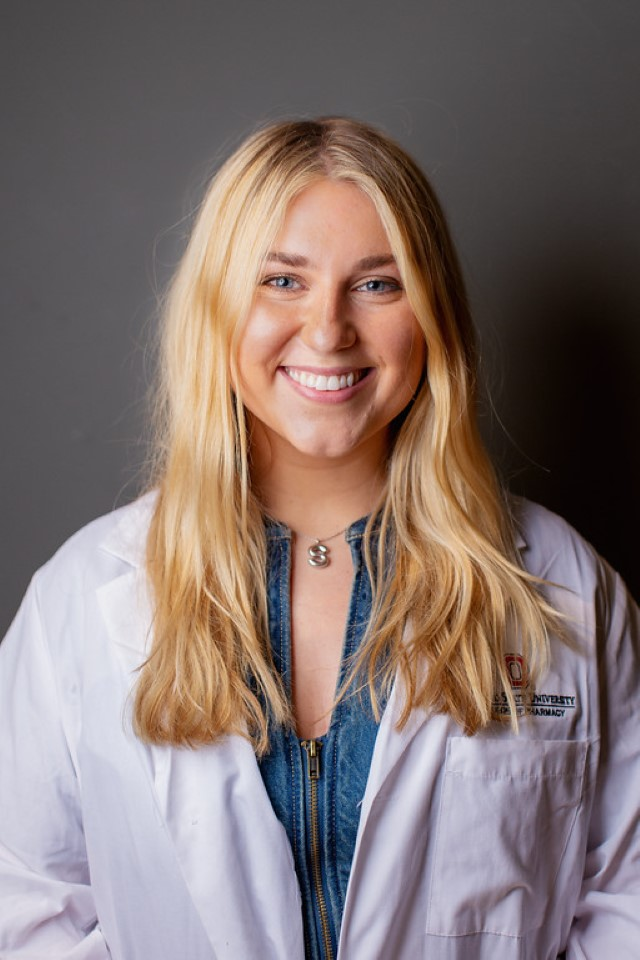 Sarah Jicomelli
Ohio State University-Main Campus
"As a pharmacy school student, I am learning many skills that will help make me become a successful healthcare professional. My goal is to one day become a clinical pharmacist and work in pediatrics. I am so grateful for this scholarship as it will support me through pharmacy school and help me reach my goals!"
$1,000 Athena Scholarship 2019 Winner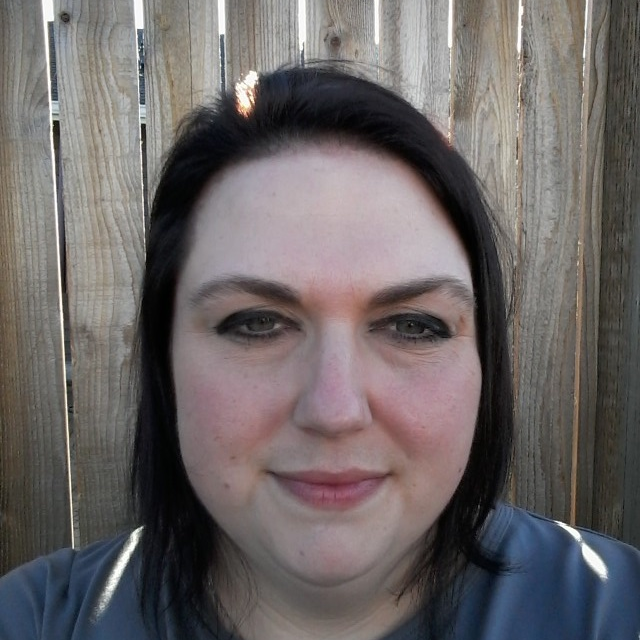 Michelle Bagby
Western Governors University
"This scholarship will help me earn my dual certification in General Education and Special Education!"
July 2019 Scholarship Winners
$1,000 Codex Scholarship 2019 Winner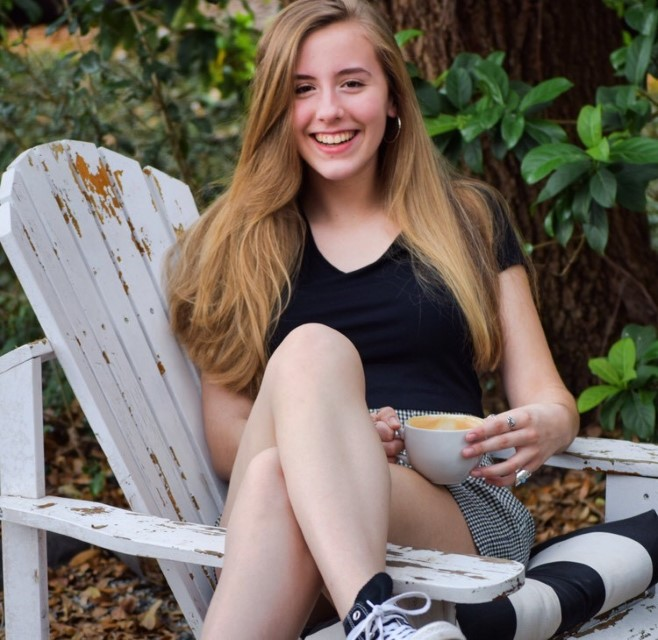 Aubrey Crain
No School Listed
"I am so very grateful for this scholarship. I will be attending college in the fall and I need all of the scholarships that I can get! Paying for college tuition is not easy so this is such a huge blessing. This will help me reach my goal of graduating debt-free!"
$1,000 Summit Scholarship 2019 Winner
Brooke Donzelli
University of Massachusetts Amherst
"Hi, my name is Brooke and this Fall I will be an incoming freshman at the University of Massachusetts Amherst. I am a Biology major in the College of Natural Science, with a concentration in plant sciences. I plan to get involved in research at the University for plant and soil study and conduct laboratory research. I am so excited for the start of college and advancing my education, and want to thank you for your help paying for college. This scholarship is so helpful to help me cover my tuition, books and living costs."
$1,000 Vox Pop Scholarship 2019 Winner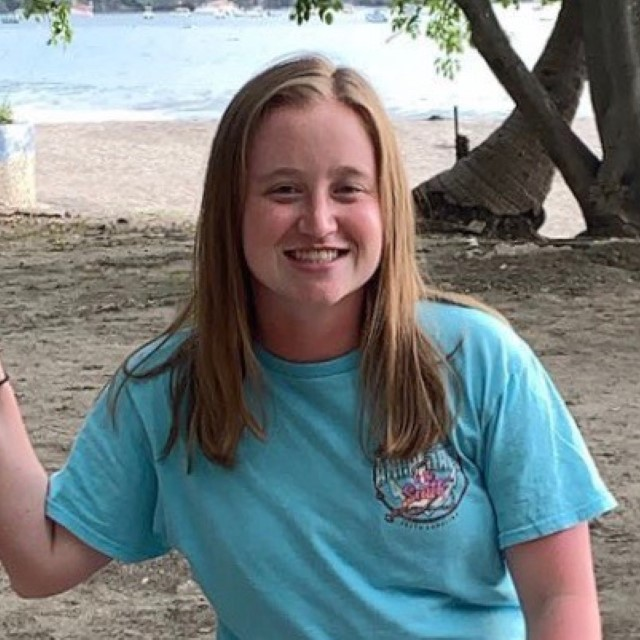 Sara Walte
University of Iowa
"Hello! My name is Sara and I am currently a junior at the University of Iowa. This scholarship will help me pay for various college expenses as well as help me toward my goal of graduating college debt free! I am working on my bachelor of science degree in Human Physiology and plan to attend medical school in the future years. I am very grateful to have received this scholarship as it will be extremely helpful in paying for my school!"
June 2019 Scholarship Winners
$10,000 June 2019 Scholarship Winner
Kayla Nuszen
No School Listed
"Hello! My name is Kayla Nuszen and I am honored to receive this scholarship award. As of now, I am a freshman in college with high hopes of becoming a nutritionist. With that being said, nutrition has always been a subject of interest to me. This interest pushes me to further explore the vast aspects of growth, reproduction, and health, in correlation to nutrition. In the future, I aim to present others with a firm guideline of set foods to eat in order to prevent or manage diseases. By doing so, I will be able to use my acquired skills pertaining to body nourishment to assist others in developing a healthier lifestyle. Again, I would like to express my gratitude for this scholarship which allows me to advance towards my future career path. "
$1,000 Ultra Scholarship 2019 Winner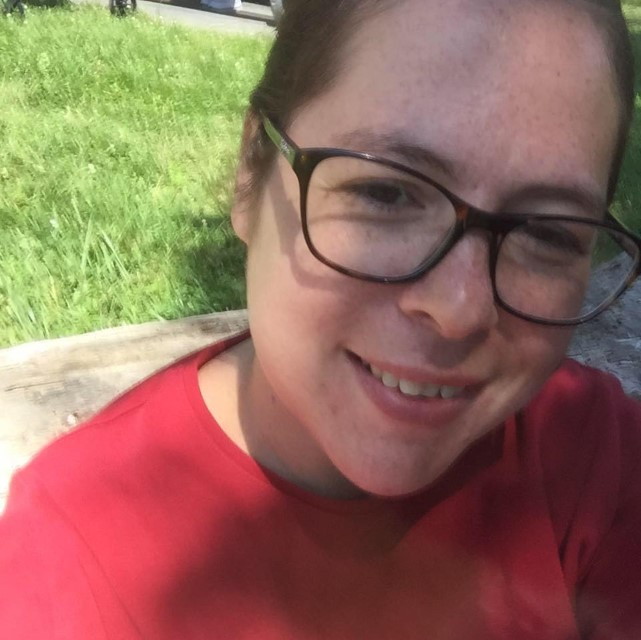 Amber Cox
Edmonds Community College
"My name is Amber and I am currently working on a transfer associates degree. I am studying anthropology, psychology, and diversity and would like to write and publish nonfiction and fiction books. I also plan on becoming a college professor to build a platform to help me become a successful author. At 38 years old I decided to enroll in college in hopes of changing my life. Although I enjoy learning and school very much, the financial burden can be overwhelming. This money will help me with bills so that I can stay in school."
$1,000 Compos Mentis Scholarship 2019 Winner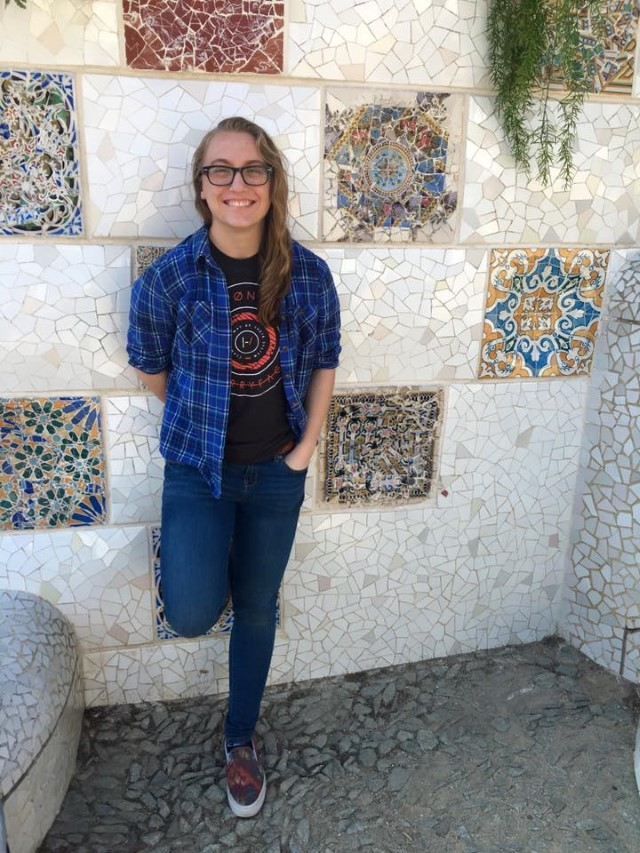 Talley Halvorson
University of Wisconsin-River Falls
"This scholarship will help me be more financially secure and pay for various school expenses. I am currently a graduate student at Colorado State University and I will be getting my Master's Degree in Occupational Therapy. I've lived in Colorado for about a year now so that I would be eligible for in-state tuition. I'm very grateful for this scholarship as I have been doing my best to save money and apply for as many scholarships as I can. Thank you Scholarship Points for helping me towards reaching my career goal in becoming an Occupational Therapist."
$1,000 Olympus Scholarship 2019 Winner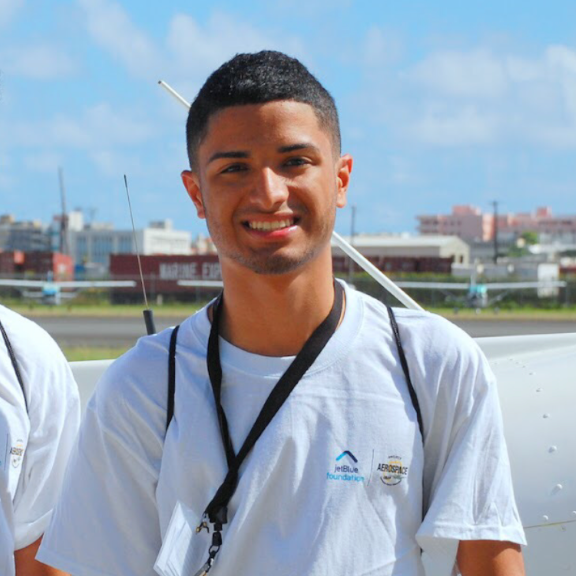 Daniel Claudio
Inter American University of Puerto Rico - Bayamon Campus
"Hello my name is Daniel and I am currently a sophomore at the Inter American University in Puerto Rico. My passion is aviation and I am currently studying Aviation Management. Its a great relief to get this scholarship, since each semester I take more and more credits and the cost of attending college rises each time. I am also working at the airport, getting experience in aviation while also working in the environment that makes me happy. This scholarship is great because I don't qualify for any federal aid and all my college expenses have to be paid out of pocket, so I have to invest some time each semester looking for scholarships. This is the first scholarship I have won, I am extremely grateful for this opportunity as I look forward to this new semester."
May 2019 Scholarship Winners
$1,000 Supra Scholarship 2019 Winner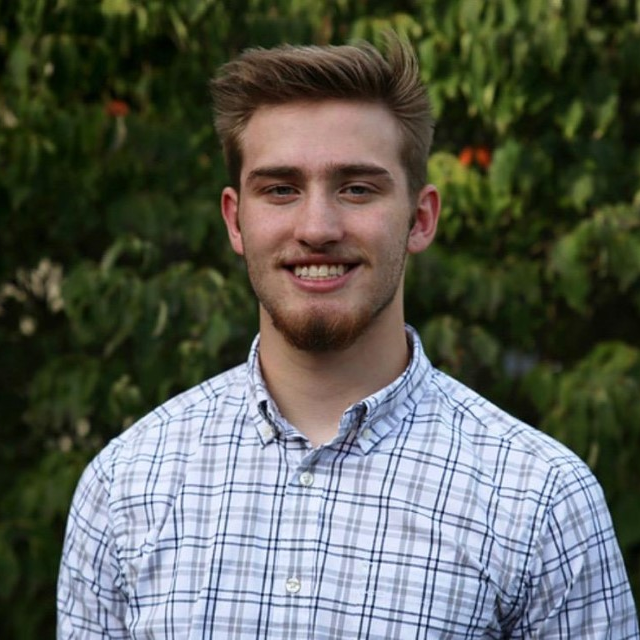 Christian Allen
Old Dominion University
"I am so excited to win this scholarship. This money will help pay for my tuition at Concord University. I am still short quite a bit of money for college for my first year and this will make a big difference. I am truly grateful that there are opportunities out there for money to help people that may not have had the GPA required for school scholarships. Scholarship Points has positively impacted my life today!"
$1,000 Ursa Major Scholarship 2019 Winner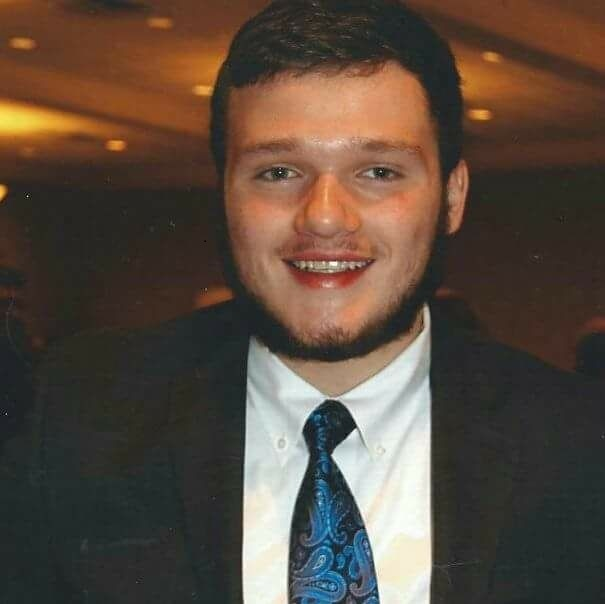 Sam Collins
Appalachian State University
"My name is Sam and I will attend appalachian state in the fall. At the moment I plan on majoring in exercise science but that could change. As we all know college is expensive so this money will go towards funding my education and reaching my goals! Thank you"
$1,000 Carpe Diem Scholarship 2019 Winner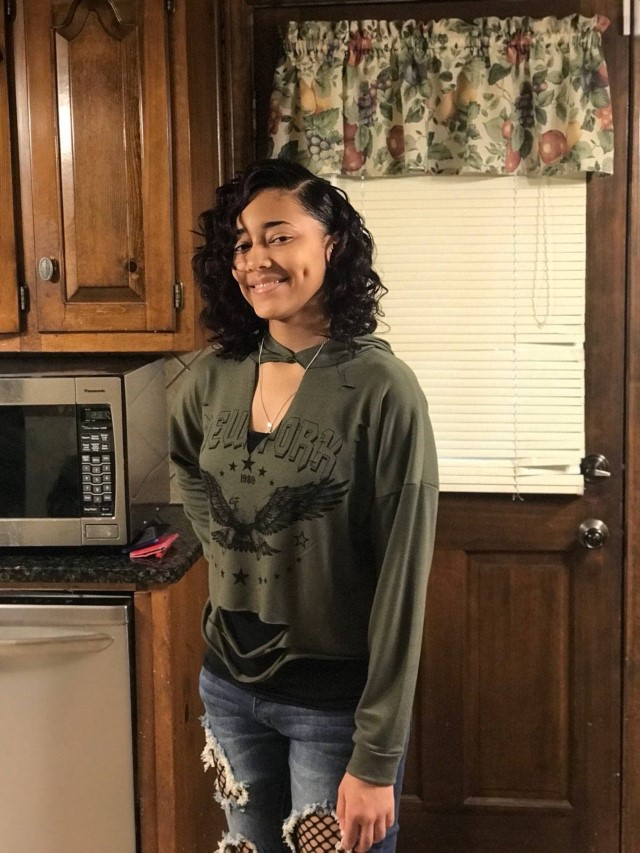 Aliyah McLendon
Alabama State University
"Hello! I'm Aliyah McLendon and I am pleased to accept this scholarship and I am so grateful for it. I attend Alabama State University and major in computer science. I am working towards becoming a video game designer and this scholarship will greatly assist me in being able to pay for the classes needed to help me excel in my career. This is a wonderful team and program and I cannot thank them enough for creating this scholarship system."
April 2019 Scholarship Winners
$1,000 Cerebrum Scholarship 2019 Winner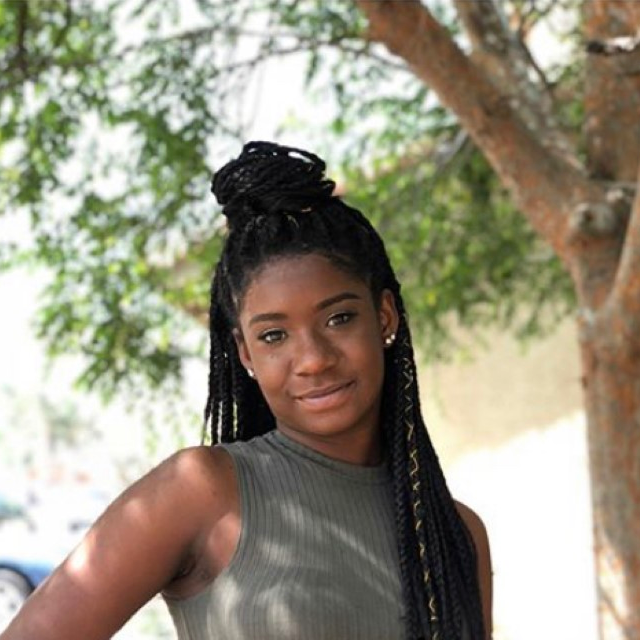 arianna fulton
San Bernardino Valley College
"Hello, my name is Arianna and I am currently a dual major going to college in sunny SoCal and my majors are graphic designs and business marketing. I have been always be in love with graphics since I was a child as I was always enticed by new looks of packaging and design. I started my art journey late as I was finishing up my business major in marketing and decide that as a child my dream was to be a graphic designer and "I will keep it" I truly fell in love with business as is was the start of my academic career in making things on my own and establish the ground work to be what I will be in the future. I am truly grateful for this scholarship as it will help me finish up may last few quarters of school as I establish myself in the art world of graphic design and help me support my art academics in supplies and my tuition. I truly am thankful of scholarship points and giving me the opportunity to finish strong with my acidemias and will truly be successful that my friends and family would be proud to know."
$1,000 Empire Scholarship 2019 Winner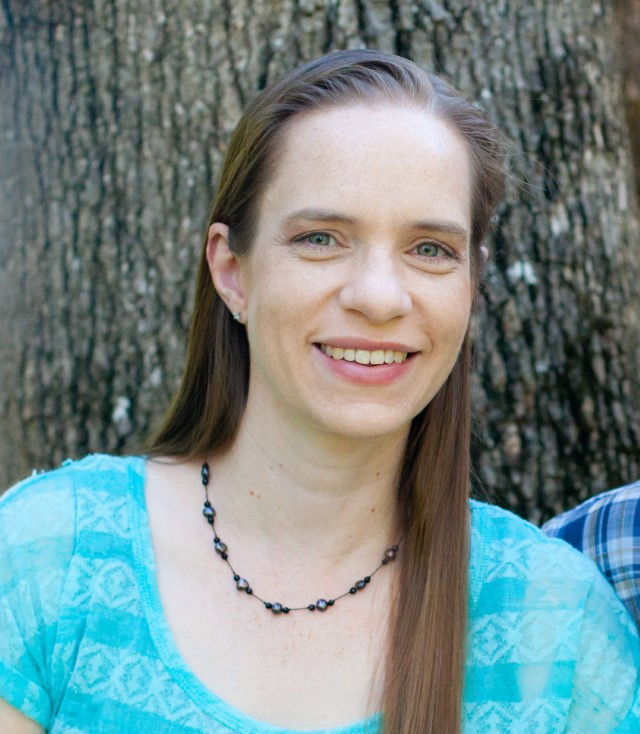 Dana Henry
University of South Alabama
"My name is Dana. I am a Registered Nurse who has returned to school after 14 years to get my MSN! When I graduated with my Bachelor's degree, I honestly thought I was done with school. But after having 2 kids and settling into my nursing career, I decided I wanted more out of my career than a bachelor's degree could give me. I am now studying to become a Clinical Nurse Specialist while juggling the demands of being a wife, mother, and working part-time. One of the big hindrances for me to go back to school, besides the time commitment, was the money. Thanks to the ScholarshipPoints Empire Scholarship, that is now one less thing I will have to worry about. Thank you for investing in me and my education!"
$1,000 Fortuna Scholarship 2019 Winner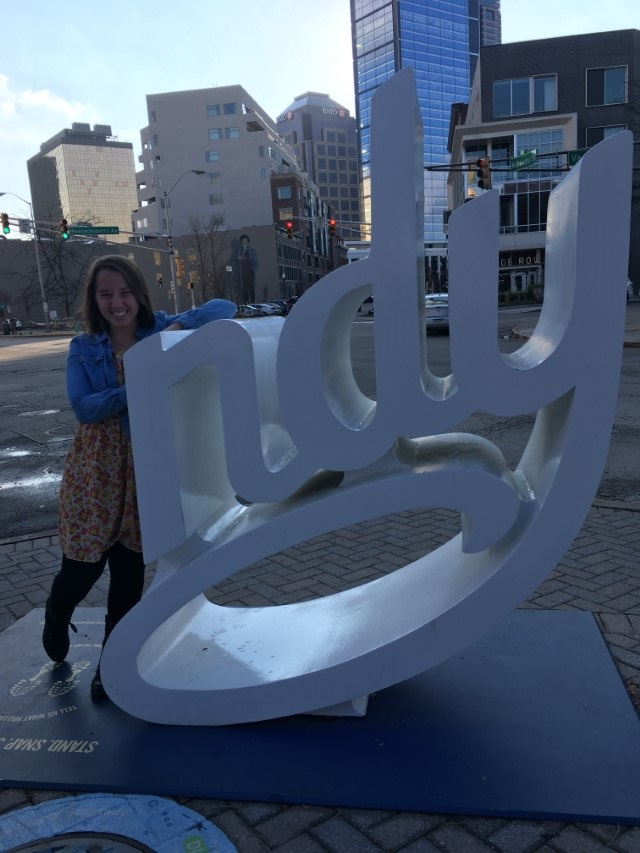 Charrey Honkanen
University of Wisconsin-Green Bay
"My name is Charrey and I'm from Green Bay, Wisconsin. I graduated high school in 2017 and since then, I've been on a crazy journey. I started off college at the University of Wisconsin-Green Bay, but was yearning to go to my dream school, Ball State University. I ended up transferring after my Freshman year and I was having the time of my life as a Theatre major with an emphasis in Directing, T-Comm major, and French minor. I had really come out of my shell and I was figuring out who I was and what I wanted to really do in life, but plans changed when my financial plan backfired and I had to leave BSU. I've been working long hours between multiple jobs to pay off debt and am excited to be returning to school this Fall, sadly not to BSU, but back to UWGB. Though this setback has been tough, I've learned a lot of lessons from it about finances and world struggles. This scholarship is going to help me get back on my feet and I hope to accomplish all of my goals and become a director/writer and share my stories. For those who have been in my shoes before or are going through things like this right now, don't let your setbacks tear you down, let them be lessons and encouragement to build you back up and make you stronger."
March 2019 Scholarship Winners
$10,000 March 2019 Scholarship Winner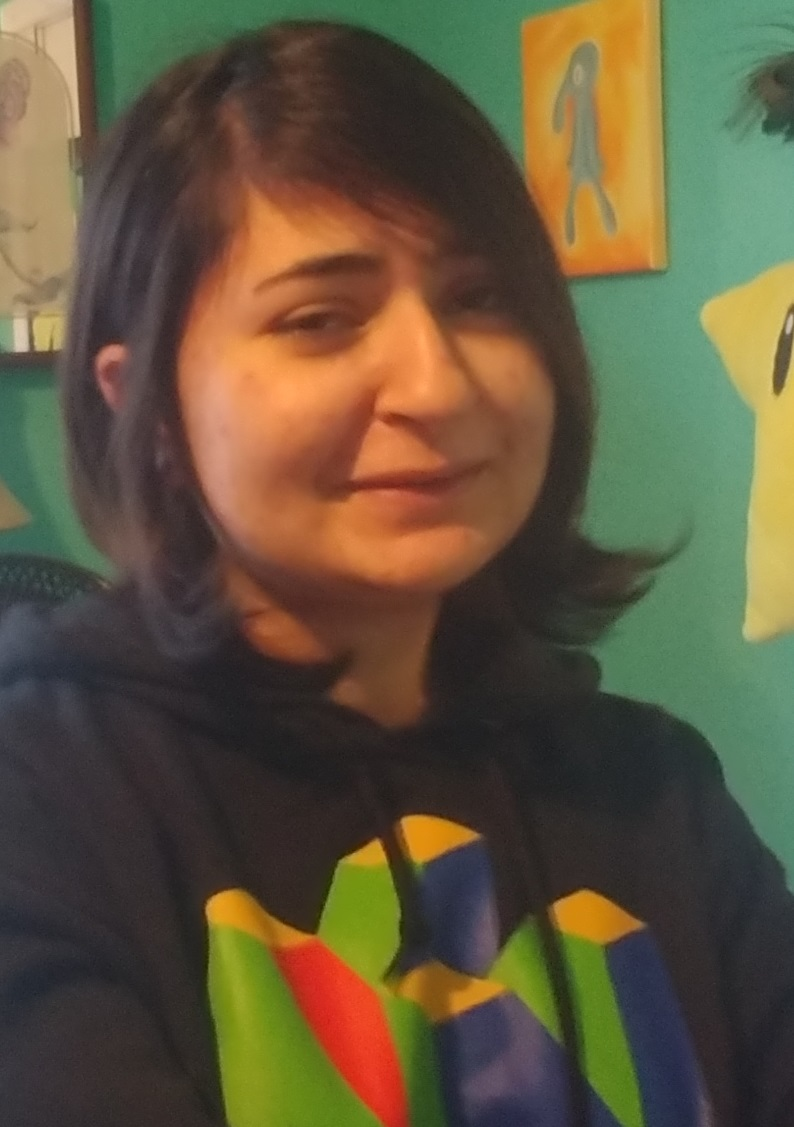 Mithali Pota
No School Listed
"Since an early age I was attracted to drawing and art. As a young child, I use to capture objects, people and situations with my crayons and water colors. I realized I could express myself through art more easily than words. They say a picture is worth a thousand words and I try to live by that proverb. As I got older, my interest in art matured and intersected with technology. I find myself using my Adobe Photoshop and Illustrator to create all sorts of unusual pictures, clip art, anime, cartoons. I'm the resident artist at home. I've taken up photography at school and with a school issued camera I capture pictures to go on my school's yearbook and fliers. Taking real life pictures and augmenting them in my software is my new craze. With my software I get to mix the real with the unreal to create an image that will flirt with your eyes. I also dabble with animation and cartooning. One day, I hope to create a character that is used in a Disney movie or a Marvel Comic. It would be exhilarating to see my work bring joy to the world. I've always wanted a professional drawing tablet and/or camera and I wish to buy these so as to continue my pursuit in visual and graphic arts. I will one step closer to improving my skill set so as to pursue a career in graphic design and visual arts. "
$1,000 Enterprise Scholarship 2019 Winner
Khayla Johnson
University of Central Florida
"Hello. My name is Khayla and I'm currently a senior in high school. I know the school I put is the University of Central Florida but I actually plan on attending the University of Tampa for the Spring 2020 semester. I plan on getting my bachelor's degree in nursing and taking the NCLEX-RN exam so I can become a registered nurse. This scholarship will help me get to the college I really want to attend. It is taking me a step further in reaching my dreams. "
$1,000 Lucky Break Scholarship 2019 Winner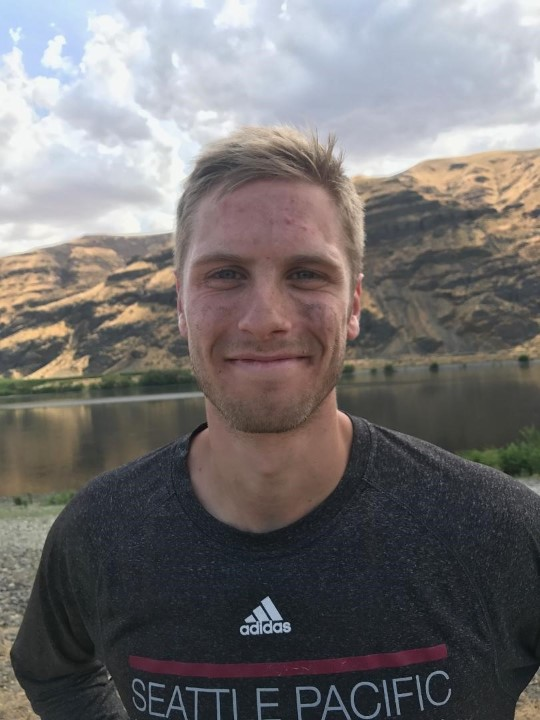 Luke Shaner
University of Washington-Seattle Campus
"My Name Is Luke Shaner and I graduated from undergrad at Seattle Pacific University. I am ecstatic to receive the lucky break scholarship, because it will help me pursue my endeavors in higher education. I am currently attending University of New England in Portland Maine where I am studying dentistry and this scholarship will help pay for tuition. I am so thankful for this organization and I feel blessed to have been awarded this scholarship. Thank you so much scholarship points!"
$1,000 Dum Spiro Spero Scholarship 2019 Winner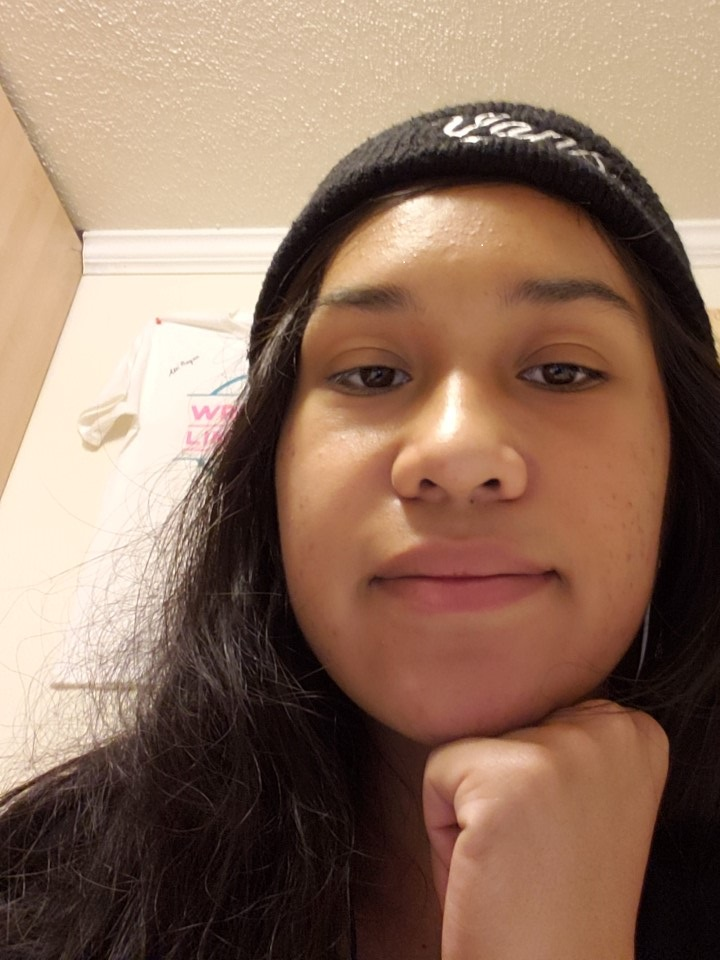 Raquel Taijito
No School Listed
"I'm Raquel, a high senior, and I want to be a mechanical engineer in the furure. I have not decided where I want to go yet, but with this scholarship this pushes me to my final decision."
February 2019 Scholarship Winners
$1,000 Pinnacle Scholarship 2019 Winner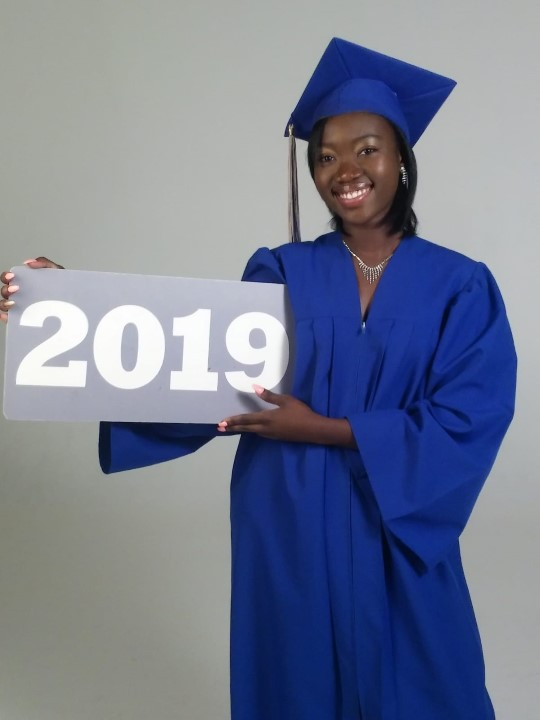 Diana Cherenfant
No School Listed
"My name is Diana Cherenfant, I am a high school senior. Words can't explain how grateful I am to be getting this opportunity. Thank you scholarshippoints for being able to provide thousands of dollars to kids like me. I didn't know how I was going to pay for college after high school. This gives me so much hope that there are organizations like this that are dedicated to helping young minds thrive. I'm so glad I stumbled upon this website, helplessly trying to find money for college. Tell your friends, this organization is a life saver. Thank you so much "
$1,000 Quantum Scholarship 2019 Winner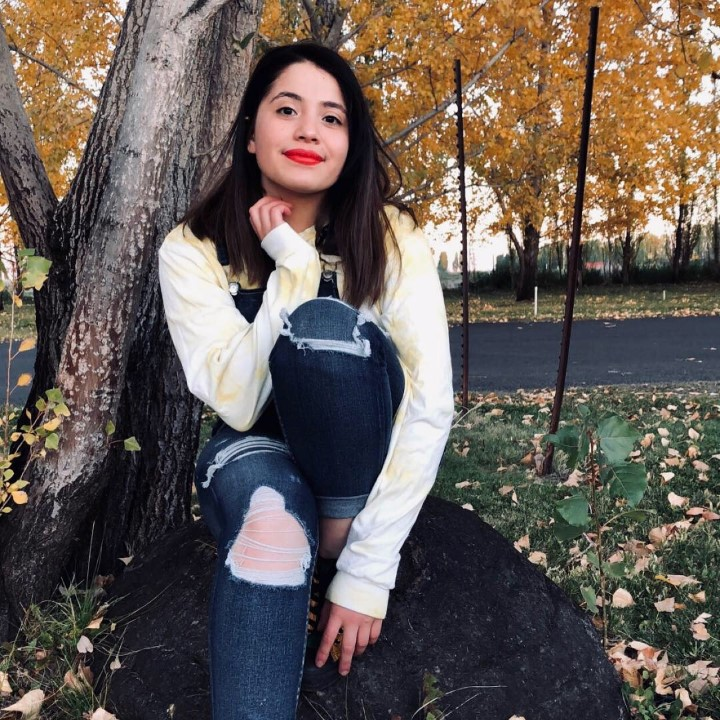 Luz Diaz
No School Listed
"I'm Luz Elena Diaz, currently a high school senior at Moses Lake High School. I am truly happy to receive the Quantum Scholarship because it will benefit me in pursuing higher education. After high school, I am going to Washington State University to study in biochemistry major. This scholarship will help me in paying tuition. Not only would this benefit me, but it would help my community. I'm honored in receiving this scholarship, it is an empowerment to be able to pursue higher education."
$1,000 Clarion Scholarship 2019 Winner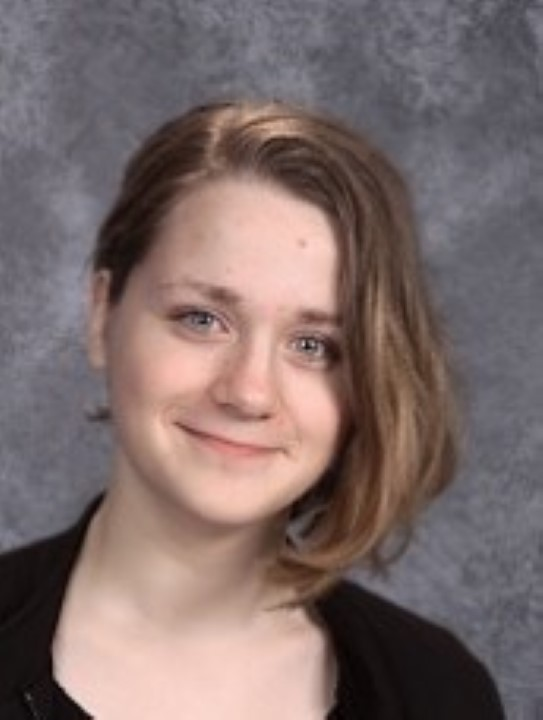 Rachel Gant
No School Listed
"Hello! I am a high school junior. I want to be able to go to a college advanced enough to help be pursue my goals and dreams. However, college is pricy, and I want to be able to graduate with little to no student loan debt. Applying to scholarships like these are going to really help me pursue and work hard in my career. I'm so grateful for this website in helping me fund my education. Thank you so much!"
January 2019 Scholarship Winners
American Consumer Opinion $2,000 Scholarship Winner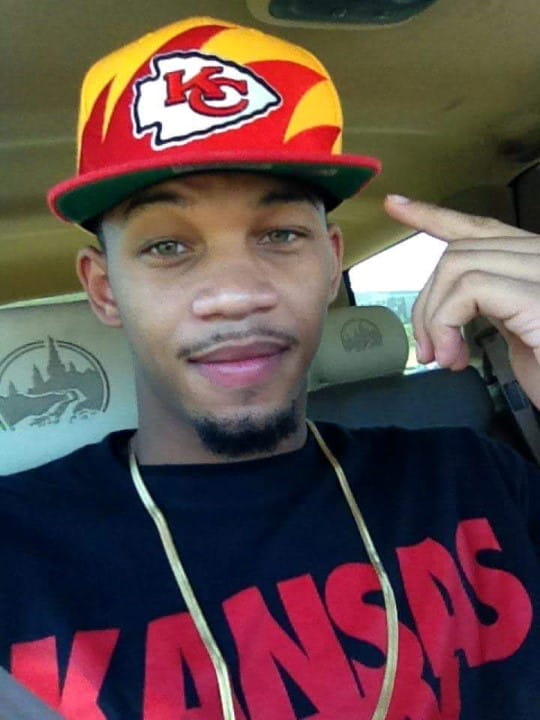 Jordan Howard
Colorado Technical University-Online
"Hello Everyone, My name is Jordan Howard and I am 24 years old. I am currently Taking the online course at Colorado Technical University for Business Administration. Although this year is also my first year in college, I plan to use this Scholarship to better myself Educationally by getting new school materials and and paying on my Tuition. "
$1,000 De Novo Scholarship 2019 Winner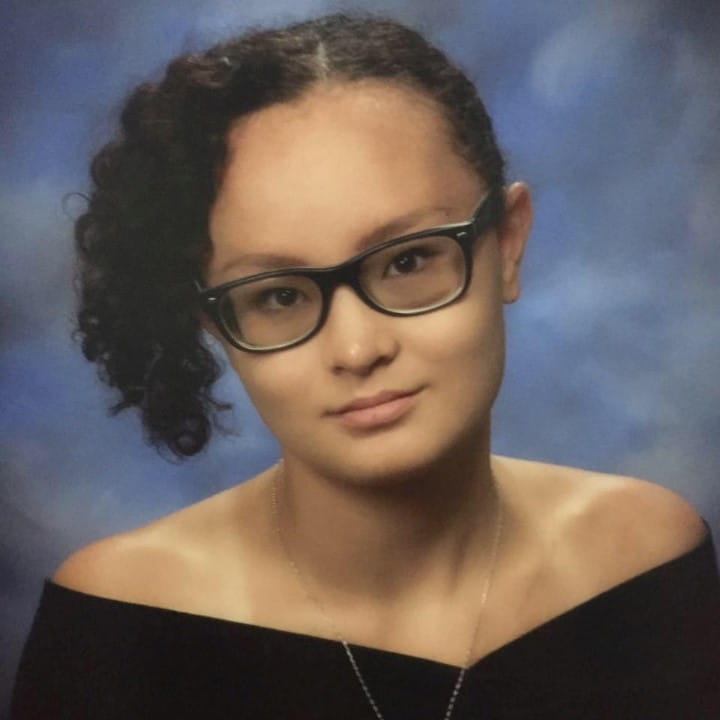 Kachina Pfister
University of Nevada-Reno
"I was skeptical about this website because it was luck of the draw in order to win, but once I got my email saying that I had won a scholarship I started to believe that it was possible to win these types of scholarships. Winning this scholarship will help me in college tremendously because I am in an out of state college in a single parent household so I don't get many grants. Even with a little bit of scholarship money it'll help me not have to take out so many loans to be able to go to school."
$1,000 Ascend Scholarship 2019 Winner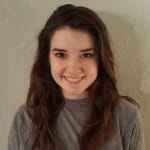 Chloe Shanahan
No School Listed
"I am a high school senior, who recently got accepted into my dream school. I never imagined getting accepted so I was not ready to face the financial side of what it would mean to attend that college for four years. This scholarship will get me one step closer to affording my dream school. This year, I have been very busy, filling out scholarships like crazy and staying involved in the things I love. In this past year, I have spent a lot of time with sports, clubs, and friends. It has made for an amazing senior year, the best year I've had so far. "
$1,000 Socrates Scholarship 2019 Winner
Jesselyn Smuin
Highland High School
"I am currently a junior in High School and very stressed about the cost of college tuition. I plan on going into Elementary Education and have started taking the classes that I can while still in High School. I know as a school teacher I will not be making a lot of money to pay back student loans and so am very desperate in seeking help from as many scholarships and grants as I can obtain. This scholarship can help achieve my goal in receiving help."