Meet Our 2022 ScholarshipPoints Winners
You could be the next scholarship winner added to the Winners' Wall! We can't wait to announce the next winner — we hope you're the one!
It's so easy to earn points by completing the activities you do online every day — taking surveys, reading blogs, solving puzzles...
Check out what our winners have to say about ScholarshipPoints.com and how they used their scholarship winnings. It's NEVER too late to get free scholarship money for college.
November 2022 Scholarship Winners
$2,500 November 2022 Scholarship Winner
Tabor Christanelli - Not Confirmed
Texas Tech University
YouGov $1,000 Scholarship Winner
Kristopher Gatlin - Not Confirmed
University of North Carolina at Chapel Hill
$1,000 Genius Loci Scholarship 2022 Winner
JONATHAN MALONE - Not Confirmed
No School Listed
$1,000 Flourish Scholarship 2022 Winner
Madison Shannon - Not Confirmed
Graceland University-Lamoni
$1,000 Expanse Scholarship 2022 Winner
Taylor Cleland - Not Confirmed
Georgetown College
October 2022 Scholarship Winners
$2,500 October 2022 Scholarship Winner
Livia Ressa
No School Listed
"Hello everyone, my name is Livia Ressa, and I am currently a high school junior at Lewis and Clark high school in Spokane, Washington. I am very interested in stem and going into premed. This year I am in my third year of my school's biomed program and learning so much. I am so curious and passionate about medicine, and I hope to use this money for tuition at University of Washington, Seattle. I am so incredibly grateful to have a chance to attend college with this money and be able to focus on what I'm passionate about and not worry about money. I can't stress enough the burden ScholarshipPoints has taken off me and I am so thankful. Thank you for changing my life!"
$1,000 Magnum Opus Scholarship 2022 Winner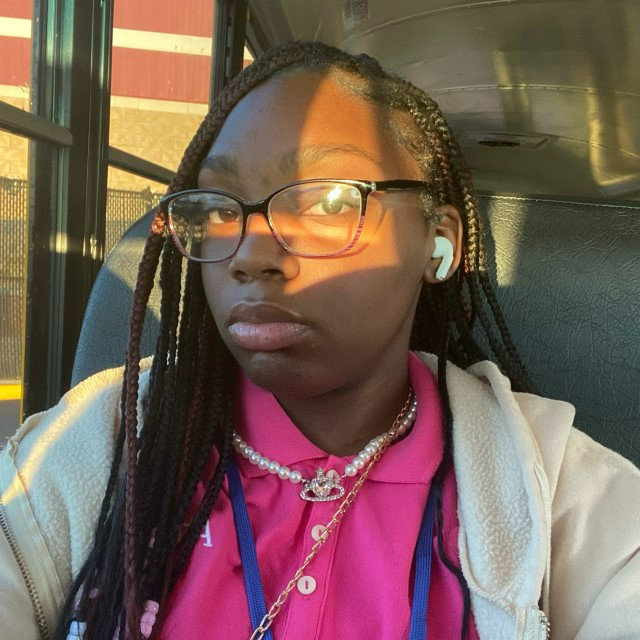 zion pyner
No School Listed
"hi, my name is Zion Pyner, I'm fifteen years old, and I attend Burlington County Institute of Technology in Medford, New jersey. i do all star cheerleading and softball for sports. I am also majoring in criminal justice at b.c.i.t. and taking college credits at Rowan College at Burlington county. With this scholarship, it will help me pursue my dream of helping children involved in the family court system. As someone who has been in the court system because of my childhood, I have a lot of experience with judges, and cases involving children in some type of way. The judges there failed me multiple times, putting me in situations that weren't good for me. This scholarship can help me earn my education in criminal justice and become a judge that I've always dreamed of since the fourth grade. I want to become a judge to help children involved in foster care, adoption, child protective services, and other similar programs involving children so I can be that judge that does not fail the children in the court system."
$1,000 Vivo Scholarship 2022 Winner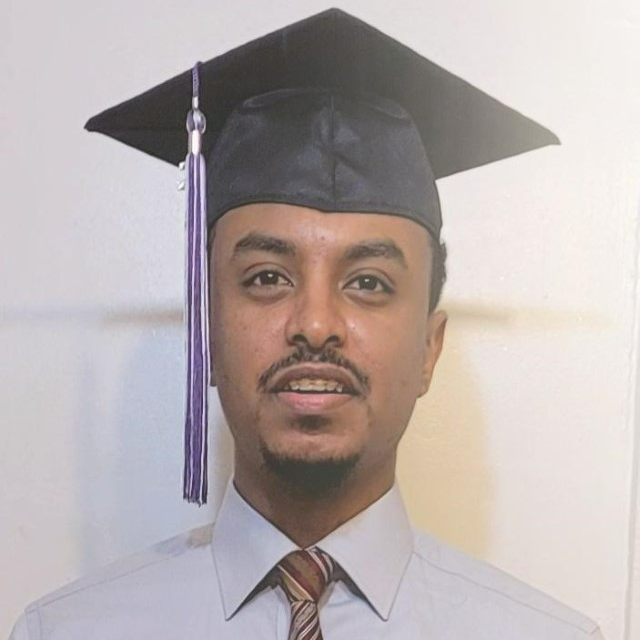 Biruk Makonnen
No School Listed
" I am honored to be the recipient of the Vivo Scholarship of 1000$. Your generous contribution has allowed me to pursue my undergraduate degree in Information science, and my master's degree in Information systems at the University of Maryland College park. My interest in information science started when I was at Montgomery College. I have an engineering background as well as an information system. I have triple associate degrees in Aerospace engineering, Civil engineering, and Information system from Montgomery College. I am currently enrolled in Information science undergrad, and Information System master's degree programs at the University of Maryland College park. I am currently on a dean's list with a GPA of 3.5+. I plan to get my bachelor's degree on May 2023 and my master's degree on May 2024, at which time I'll pursue a career in the technology and Business industry as an Information or Business analyst. I'll use the valuable knowledge, skills, and expertise I gain during my time at the University of Maryland College Park to contribute to the technology and Business community after graduation. I have worked in a leadership position in a food and beverage department and having an Information science and Information systems degrees will increase my knowledge in a leadership position as well as design and implementation of different languages and processing data. And a broader knowledge of managing different/ their operations in business firms. The Vivo Scholarship has paid for my tuition expense and will help me focus on my academic pursuits. Without your donation, I will not be able to raise the funds necessary to fulfill my ambition of becoming an Information or Business analyst. Thank you for your continued support and investment in my future. Sincerely, Biruk Hailu Makonnen "
$1,000 Voyager Scholarship 2022 Winner
Kaylee Torres - Not Confirmed
No School Listed
September 2022 Scholarship Winners
$10,000 September 2022 Scholarship Winner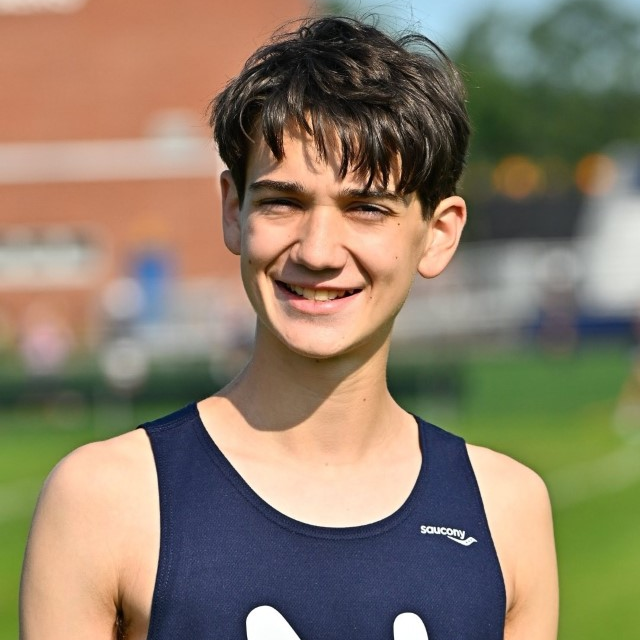 Thomas Cavuoto
No School Listed
"Hey Everyone, My name is Thomas Cavuoto and I am a high school senior on Long Island, NY. I'm passionate about creating digital art and am currently applying to colleges in the hopes of majoring in digital media and design. We all know how crazy expensive college has gotten and how money is a huge influence on our decision of where to go. Thanks to ScholarshopPoints and this outstanding, life-changing prize, I know that no school will be out of reach! It's hard to believe that I could have won 10,000 DOLLARS toward my education simply by answering a few questions (that are way easier than the ones on the SAT). And now, even days after hearing that I won, I'm still having a hard time believing it's real. So, thanks to ScholarshipPoints for helping bring my dream within reach!"
$1,000 Primus Scholarship 2022 Winner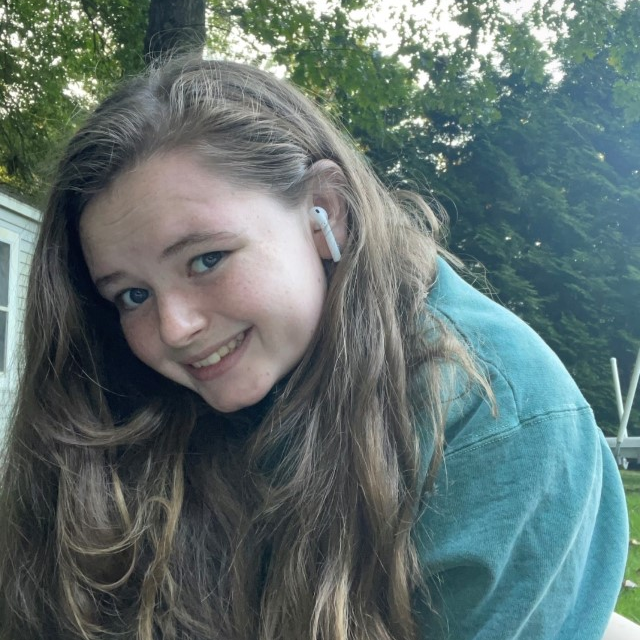 Lauryn Meade
College of Our Lady of the Elms
"Hello, my name is Lauryn Meade, I am a senior at Whitman Hanson Regional High School. I am passionate about art and reading. I want to be an elementary school teacher and the Primus Scholarship is helping me achieve my goal. College is super expensive and I am very grateful I won this scholarship. I can't wait to see where the future takes me! Thank you ScholarshipPoints!"
$1,000 Good Fortune Scholarship 2022 Winner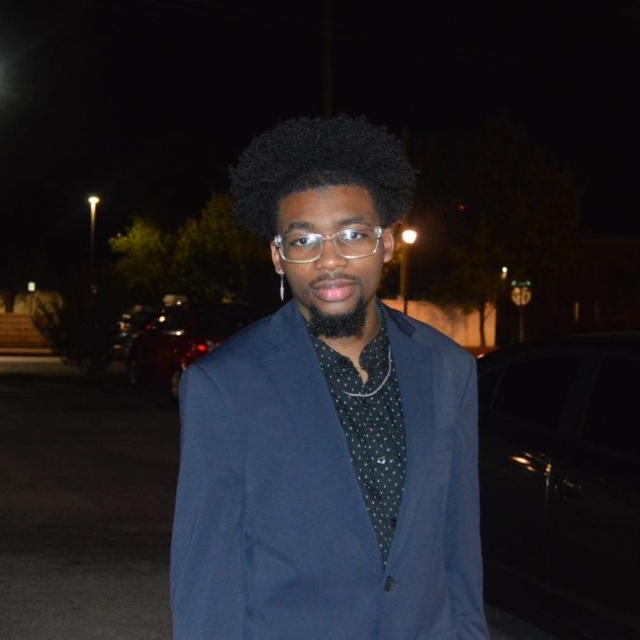 Harvest Fondren
Middle Tennessee State University
"I hope that everyone is doing well today. My name is Harvest Dancil, Fondren Johnson. I am currently a junior in college that majors in commercial songwriting. There are a lot of things that I know that this scholarship can help with. However, for me this scholarship will help further my development in my academics through providing the funding for my books, learning resources, and project development. I am so thankful that I have been able to win this scholarship and use it for the betterment of my education. Thank you so much ScholarshipPoint!"
$1,000 Capstone Scholarship 2022 Winner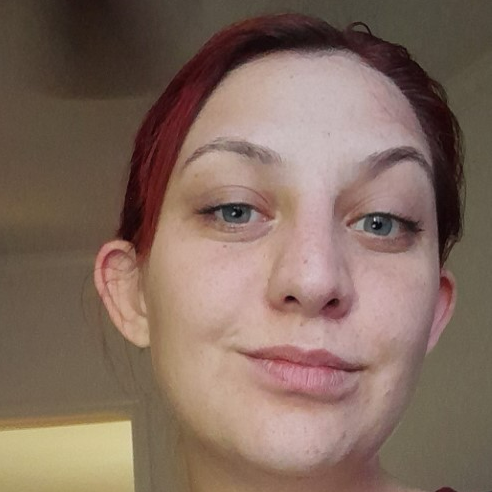 Samantha Rollins
Kilgore College
"My name is Samantha Rollins, and I am currently enrolled in Kilgore College. Thanks to Scholarship Points for pointing me in the right direction to receive this wonderful opportunity. I am so grateful to be selected for this scholarship, I will be able to put it to good use. I commute back and forth to school so a good portion of it will go towards maintaining my main source of transportation. Other than that, I do also hope to put a little bit of money aside for food, and activities that happen on campus so I can actively get more involved. Scholarship Points has really benefited my life. "
August 2022 Scholarship Winners
$1,000 Campus Scholarship 2022 Winner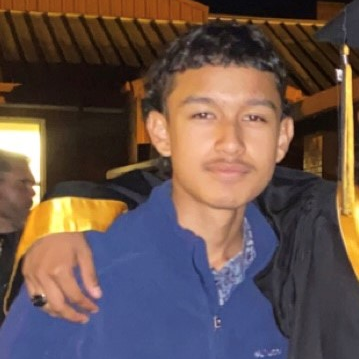 Raymond Espinosa
No School Listed
"Hey, my name is Raymond Espinosa and I'm a senior in high school! My main goal for school is to increase my personal development and education to then achieve my bachelor's degree in civil engineering. I believe my biggest passion is to pursue a successful career because that is what will pave my path to economic security in the future. Growing up as a first-generation college student, I have always been determined to do greater things in life and challenge myself to achieve a greater level by expanding my expectations. With this scholarship I will continue to expand my focus, as it will alleviate the financial burden I am in need of, so thank you so much for the opportunity Scholarship points! I plan to continue to empower my academic and career goals, and with the aid of this scholarship my goals have just become one step closer to reality!"
$1,000 Athena Scholarship 2022 Winner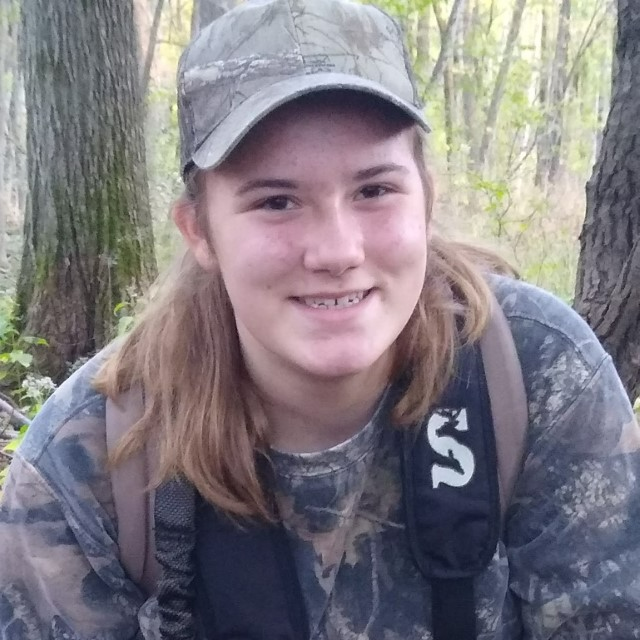 Natalee Springstroh
No School Listed
"Hi, my name is Natalee Springstroh and I'm currently a junior in high school. I'm planning on attending college to get my major in elementary education and to become an elementary school teacher. I can't wait to educate the youth of tomorrow. Paying for college has always been on my radar, but I didn't really start to think about it until recently. That is why I started applying early for scholarships, and now I won $1,000! Thank you ScholarshipPoints for helping me be able to pay for college and make my dreams come true!"
$1,000 Veni. Vidi. Vici. Scholarship 2022 Winner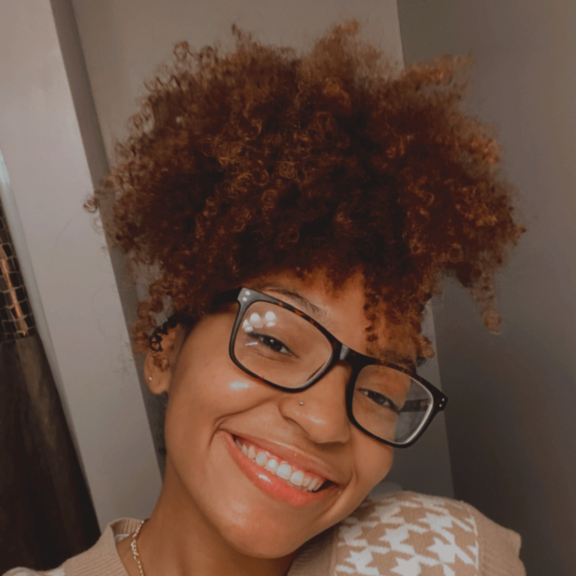 Kamaree Foster
George Mason University
"Hi, my name is Kamaree Foster. I am a sophomore at George Mason University majoring in Kinesiology, looking to pursue a career as a Sports Medicine Physician. My parents and I work very hard to afford my education so receiving this scholarship is such a blessing. Thank you so much ScholarshipPoints, I am forever grateful."
July 2022 Scholarship Winners
$1,000 Vox Pop Scholarship 2022 Winner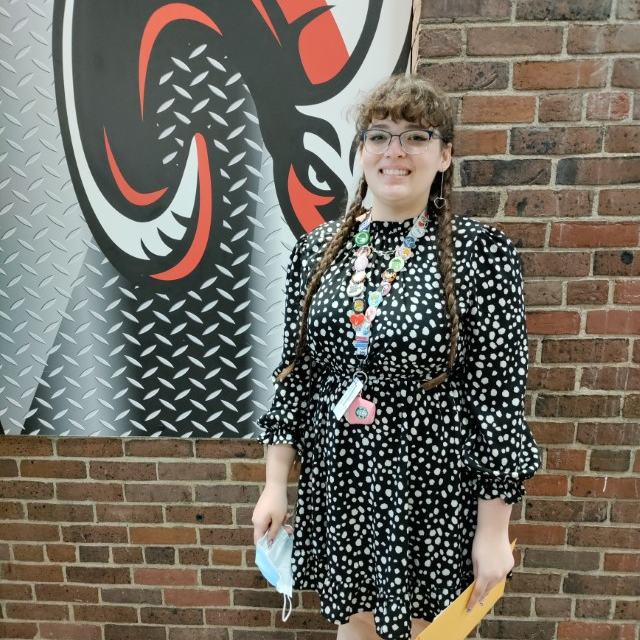 Taya Bunch
No School Listed
"Hi, I'm Taya Bunch! I will be applying to universities this fall, pursuing an economics and international studies degree. I'm very passionate about travel and figuring out trends, and know that these majors would allow me to do that as my career. This scholarship means so much to me, and it allows me to relieve some of the pressure I've had over the cost of college. I'm very excited about the next chapter! Thank you so much for this amazing opportunity and helping me get one step closer to achieving my goals!"
$1,000 Codex Scholarship 2022 Winner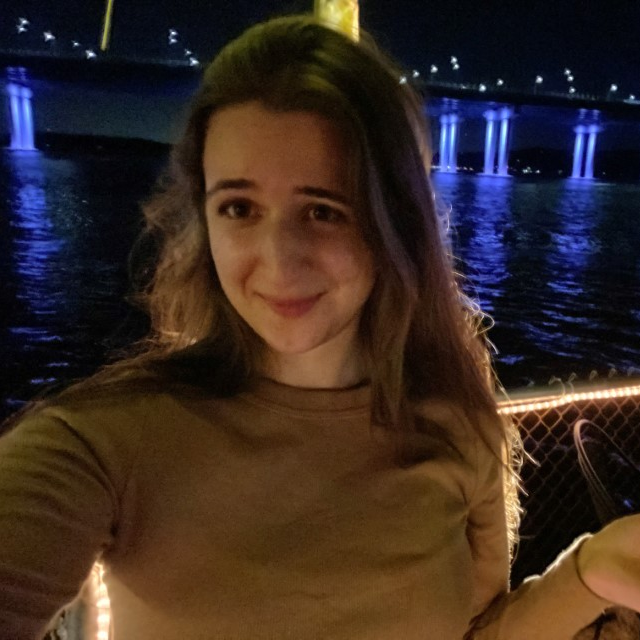 Sophie Surguladze
No School Listed
"I have been interested in neuroscience since 7th grade where my 2 page research paper turned into 20. I plan on going to college as a neuroscience major, and researching top colleges to pursue my studies has been very intimidating due to the high amount of debt I would have to take on. This scholarship motivated me not to give up on my dreams, knowing that there are ways to pay for the enormous amount of money higher education requires. Although I am not a first generation college student (my mom attended university), my parents are both immigrants who work very hard to support our family in America and back home, and my family does not have enough money to support my education, especially if I wish to persue the medical field. I am so thankful to be receiving this scholarship which has once again motivated me to keep looking at colleges that suit my interests and will support me the best, even if I can not afford them on my own."
$1,000 Summit Scholarship 2022 Winner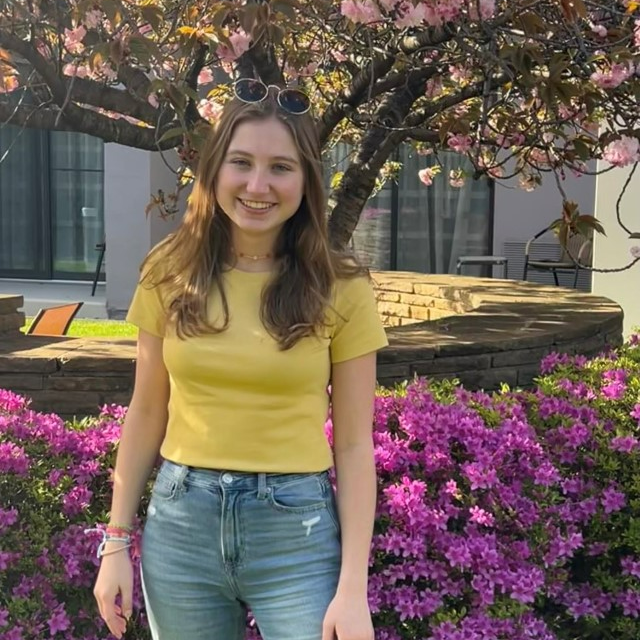 Kate MacLaughlin
Villanova University
"Hi, my name is Kate MacLaughlin and I am a rising high school senior. I am excited to start applying for colleges in the fall to continue my educational journey. This scholarship will be a great help in paying for college tuition. Thank you so much Scholarship points!"
June 2022 Scholarship Winners
$10,000 June 2022 Scholarship Winner
Gage Fox
No School Listed
"Hello, my name is Gage Walker Fox! I am a recently graduated student of Burleson High School who is seeking to pursue higher education in the field of engineering. Prior to winning the ScholarshipPoints 10,000 dollar scholarship, I was experiencing many worries about how I am going to pay for college. I have been raised by a divorced mother who has basically been single since I was seven years old. It has been difficult to find resources to help soften the financial expenses of higher education. However, this scholarship has been quite a blessing that I am so thankful for. The 10,000 dollars that I have been awarded will make a big impact in paying for my first year of university education in the A&M Engineering Academy at Blinn College. Again, I cannot thank everyone enough for helping to provide a basis in which I can further my education."
$1,000 Compos Mentis Scholarship 2022 Winner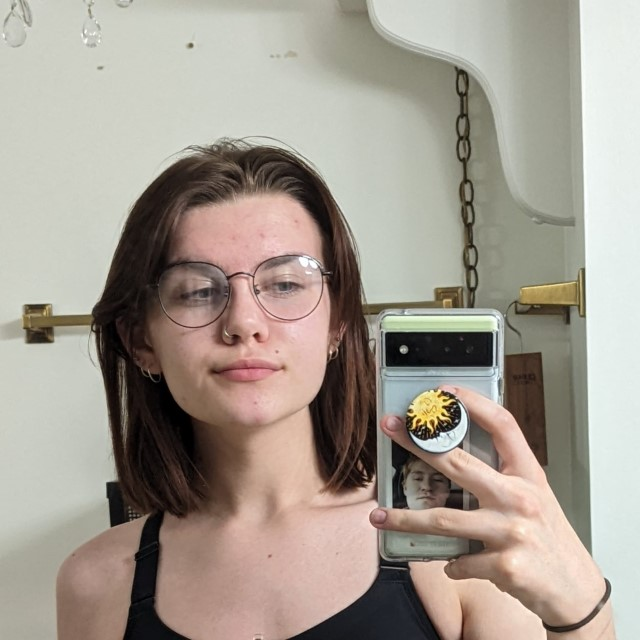 Mattigan Wheelwright
Western Washington University
"I want to become a Neuroscience specialist either in a research field or within a medical practice. My main goal is to find a cure or a way to prevent Alzheimer's and Dementia as most of my family has been affected or plans to be affected. After having some of my closest familial relationships ravaged my memory loss, I will do anything in my power to help prevent other families from having the same happen to them. If I can't do research, I'll open my own psychology practice to provide counseling to the incarcerated, hopefully making the organization a non-profit. My mother is a police officer and from all the stories I've heard, I desperately want to help incarcerated people rebuild their lives. Most crime is committed out of desperation for basic human needs. Even if I am unable to directly help people, I want to make a difference for the less fortunate. I've been there, and no one deserves to feel alone and less than human."
$1,000 Ultra Scholarship 2022 Winner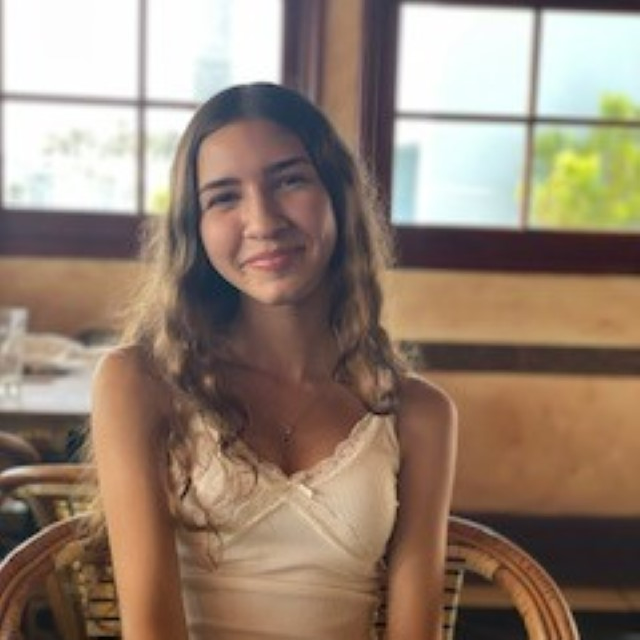 Kayla Cordero
California State University-Fullerton
"My Name is Kayla Cordero and I am currently entering my freshman year of college at Cal State University Dominguez Hills. I am second generation going to this college and I will be majoring in Bus Administration. My mom went to Cal State Dominguez and so did her sister my aunt. I am excited to be part of the Toro family and continuing my education. I am thankful of being the recipient of the Ultra Scholarship as it will help me pay for my books, parking and some tuition. "
$1,000 Olympus Scholarship 2022 Winner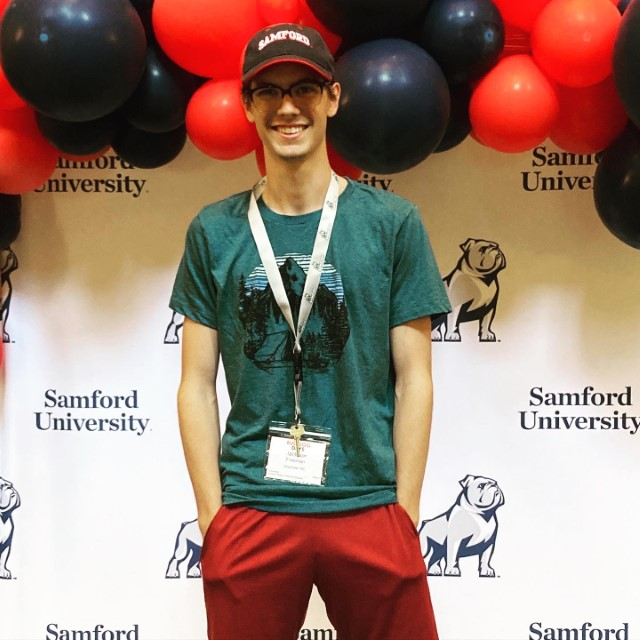 Jack Freeman
Samford University
"Hi, I'm Jackson Freeman! I am a rising Freshman at Samford University, and I am hoping to pursue a degree in the field of humanities. My mom is a teacher and my dad is in full time ministry, and this scholarship opportunity has helped alleviate some of our financial concerns. To be honest, I was not 100% sure how I was going to pay for college tuition, but with this scholarship I feel a lot better about where I stand financially. In the end, every dollar counts, and this is opportunity is a big step for me in my college journey."
May 2022 Scholarship Winners
$1,000 Carpe Diem Scholarship 2022 Winner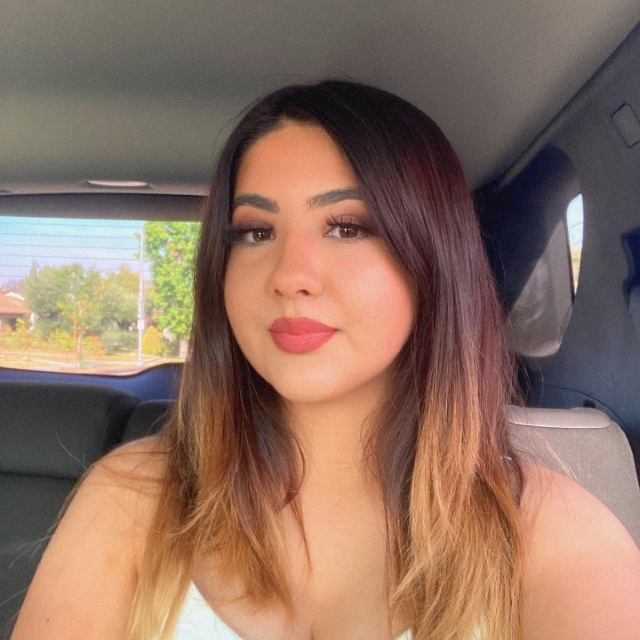 Diana Benkovic
No School Listed
"My name is Diana Benkovic, and I am currently a sophmore going on to be a junior at California State University, Northridge. I am currently majoring in childhood development and minoring in marketing. With this scholarship it could help me out a lot financially because college books can become really expensive and sometimes I might have my mom help pay for it cause I might not have enough money. Also since I dont have my liscense this could help me get to school whether I take an uber or even the bus! I really want to that Scholarship points for this scholarship and helping me futher my education."
$1,000 Supra Scholarship 2022 Winner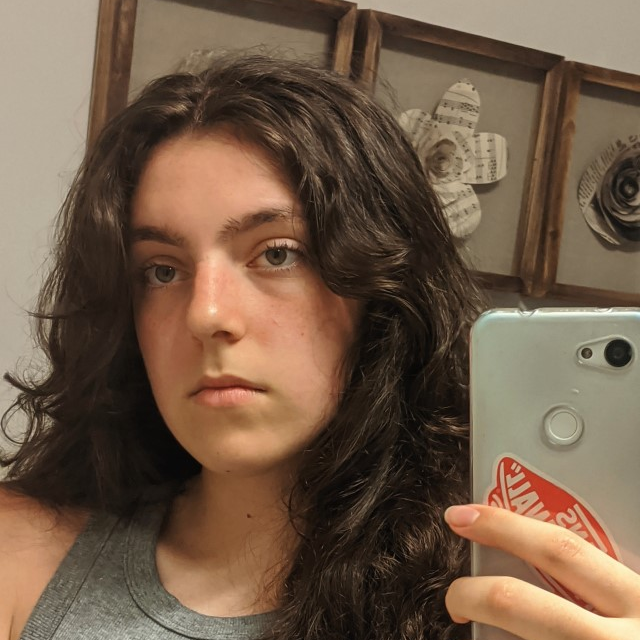 Isabelle Boysen
No School Listed
"Thank you so much, ScholarshipPoints, for the opportunity which you have given to students like me. I am very grateful to be receiving this scholarship. I'm an incoming Junior at Clay High School and I work hard taking AP and Dual Enrollment classes in hopes that I can one day attend the University of Florida. I will likely use this scholarship money to contribute to either my food or living arrangements while in college."
$1,000 Ursa Major Scholarship 2022 Winner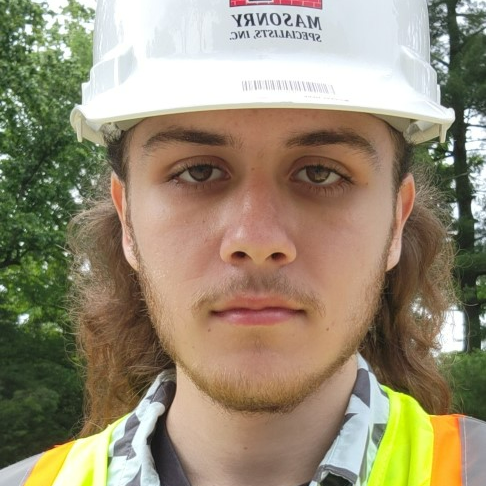 Travis Filbert
Carroll Community College
"My name is Travis Filbert, and I am a student at Carroll Community College. I am currently going into my second year at Carroll and so far have been able to maintain a 4.0 GPA. I have intentions of transferring to a 4-year school once I graduate from Carroll, but I don't know which school just yet. As of recently my family has fallen on some rough times with my mother being diagnosed with cancer. I live with just my mother and brother so money is kind of tight. Being granted this scholarship means a lot to me as it will help greatly with my family financial situation. It means that I can stave off taking loans for a little while longer, it lightens the load on my mother and me, and it just gives my whole family a little more peace of mind. I would just like the team at scholarship points for this amazing opportunity. Thank you so much, and god bless. "
April 2022 Scholarship Winners
$1,000 Empire Scholarship 2022 Winner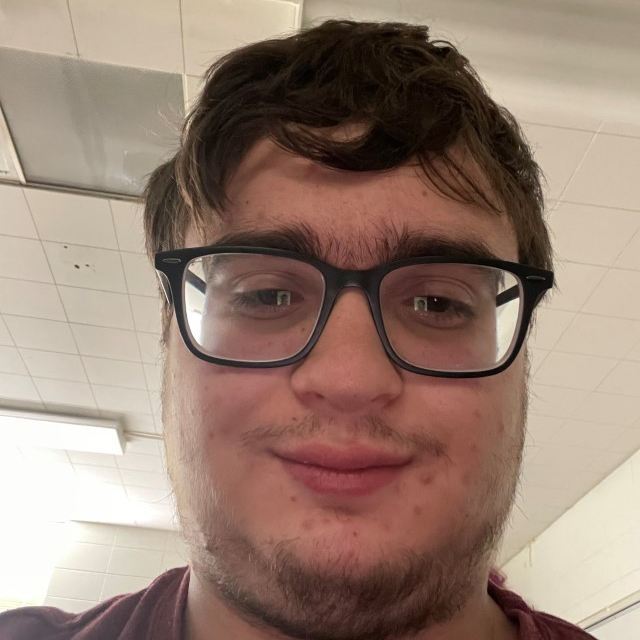 Tyler Humann
No School Listed
"I will be using the scholarship money to pay for on campus housing and this money will be able to pay for about 6 months which is a huge help as I took a big financial risk going to this college but I am certain it will pay off so I can pursue my career as a diesel technician."
$1,000 Fortuna Scholarship 2022 Winner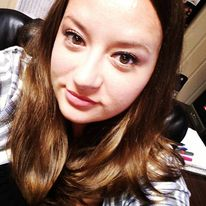 Krista Parker
DeVry University's Keller Graduate School of Management-Georgia
"This is such a relief for a full time mother, full time worker and full time student! I am beyond grateful to being given this help!"
$1,000 Cerebrum Scholarship 2022 Winner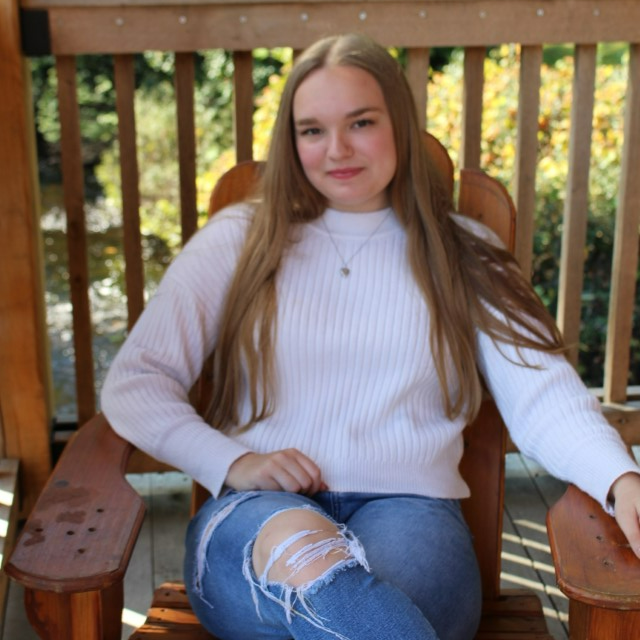 Alexandria Lyden
University of New Hampshire-Main Campus
"My name is Alexandria Lyden, and I am from Massachusetts. I am an 18 year-old female who is attending the University of New Hampshire in the Fall of 2022. I will be majoring in Genetics and I'm currently considering minoring in either psychology or forensic science. I will be using this scholarship to help pay for my tuition for the fall semester. This scholarship will help me further my education and pursue a degree that will allow me to help others, without stressing about how I am going to pay for college."
March 2022 Scholarship Winners
$10,000 March 2022 Scholarship Winner
Victoria Chen
New York University
"Hello, I'm a senior in high school, excited and nervous to go into college. I plan to major in Nursing in college before going on to graduate school for further education. I know everyone says this, but I could not believe I won even after rereading the same email for the 20th time and I'm still trying to fully process it while typing this. Thank you Scholarship Points for not being a scam despite seeming too good to be true at first. And thank you for genuinely aiming to help out students and for helping me overcome the expensive financial burden that comes with the rewarding experience that is college education."
VertoEdu $5,000 Sweepstakes Winner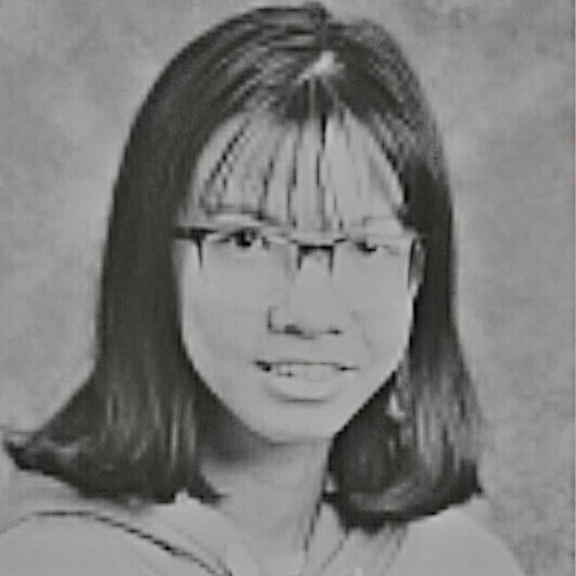 PhuongAnh Vo
No School Listed
"Thank you so much, ScholarshipPoints for selecting me as the winner of the $5000 scholarship. This means so much to me, and will help in getting me started on the career path of my dreams."
$1,000 Dum Spiro Spero Scholarship 2022 Winner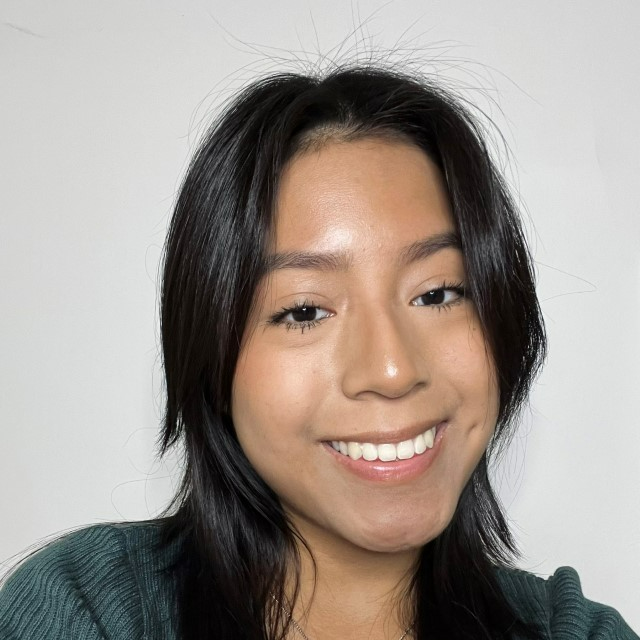 Carmen Perez
Southern Adventist University
"Hello my name is Carmen and I am currently a senior in high school. After high school I plan to attend Southern Adventist University, where I will begin my career path in becoming a pharmacist. I am so grateful that scholarship points granted me this scholarship, and I will use it to cover the cost of textbooks and tuition."
$1,000 Enterprise Scholarship 2022 Winner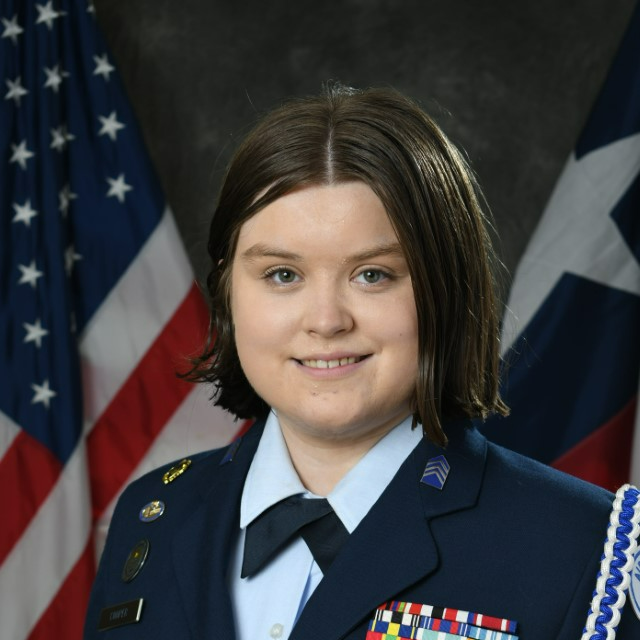 Tara Cooper
No School Listed
"Hello, my name is Tara and I am currently a high school senior. I really appreciate this scholarship, it will help me cover the many cost of attending college. I will put this scholarship towards textbooks and tuition. Thank you so much!"
$1,000 Lucky Break Scholarship 2022 Winner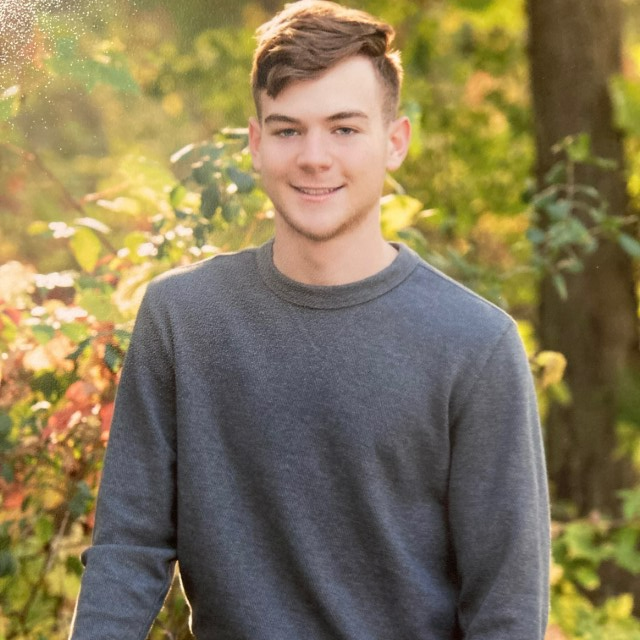 Jonathan Georgescu
No School Listed
"My name is Jonathan Georgescu. I am currently a high school senior. I would appreciate getting some scholarship money because it would help me pay for college. I will be working to pay for some of my classes in college, and having scholarship money would make it so that I would have more time to study and I won't have as many work hours."
February 2022 Scholarship Winners
$1,000 Clarion Scholarship 2022 Winner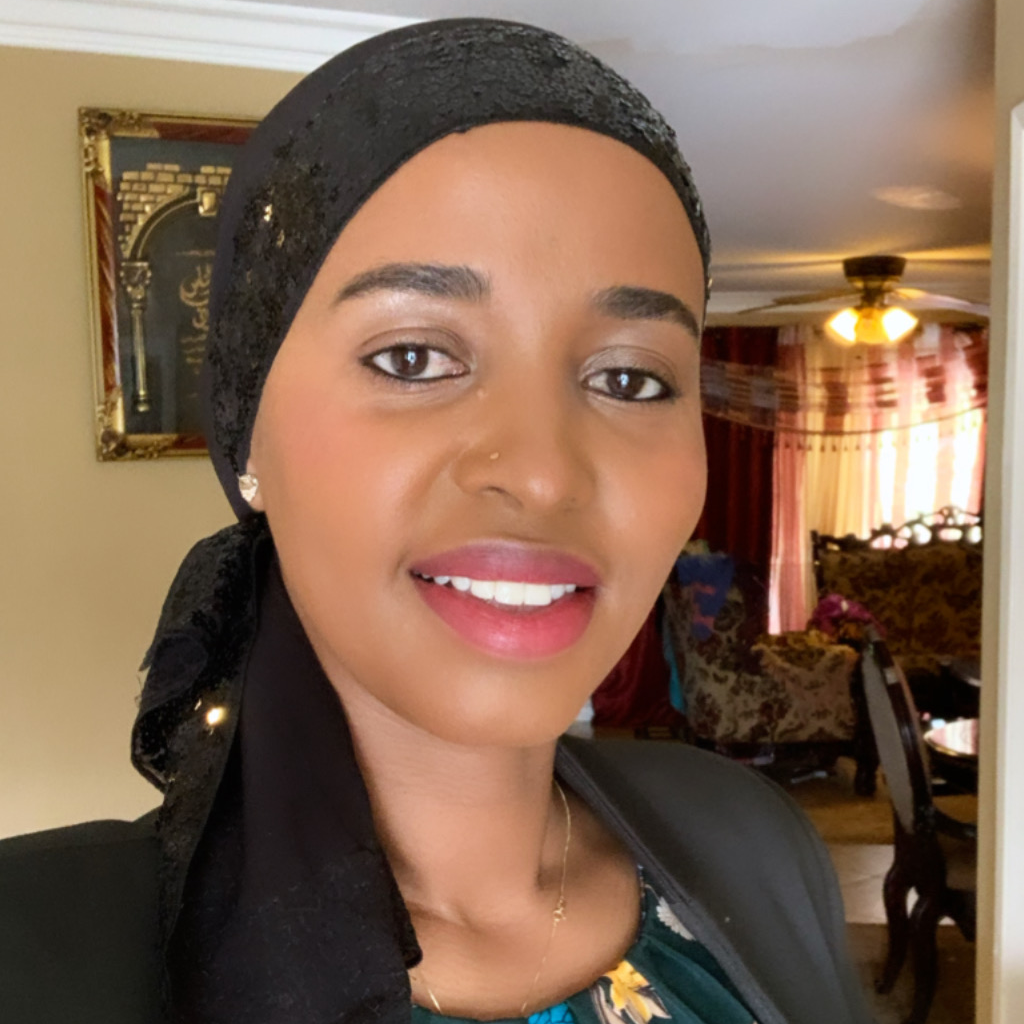 Naima Abdirahman
Vanderbilt University
"Hi my name is Naima, I am currently a graduate student at Vanderbilt University School of Nursing earning my masters in Pediatric acute care Nurse Practitioner. Having to cut down work to pursue my dream of earning my masters degree and becoming a nurse practitioner in addition to having a daughter currently a sophomore in college and paying two loans has had an enormous financial burden on my family. Winning The Clarion scholarship will ease this burden and help me continue to support myself and my daughter and offset the loans . Thank you Scholarship Points for helping me reach my educational goals and for continuing to support students throughout the USA achieve higher education."
$1,000 Quantum Scholarship 2022 Winner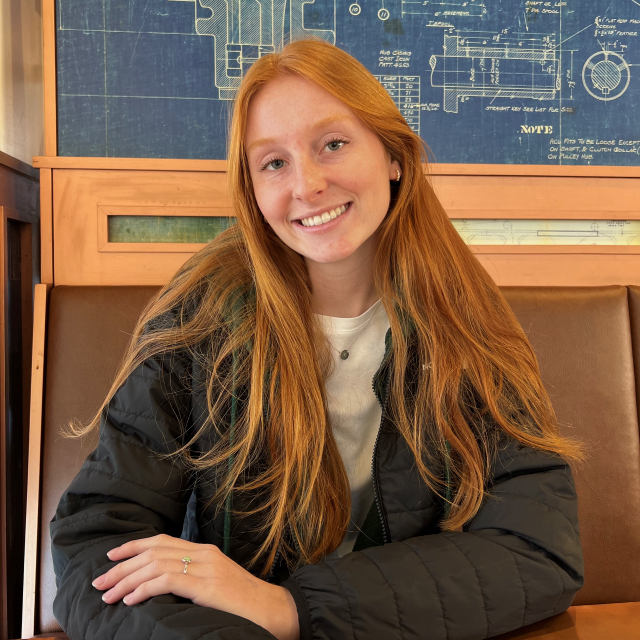 Kate Hindman
University of Michigan-Ann Arbor
"Hello, my name is Kate and I am currently a high school senior. I am so appreciative of this scholarship, it will help me cover the many expenses of college. I will definitely put it towards textbooks and other college supplies. Thank you to scholarship points for helping myself and many others with college expenses!"
$1,000 Pinnacle Scholarship 2022 Winner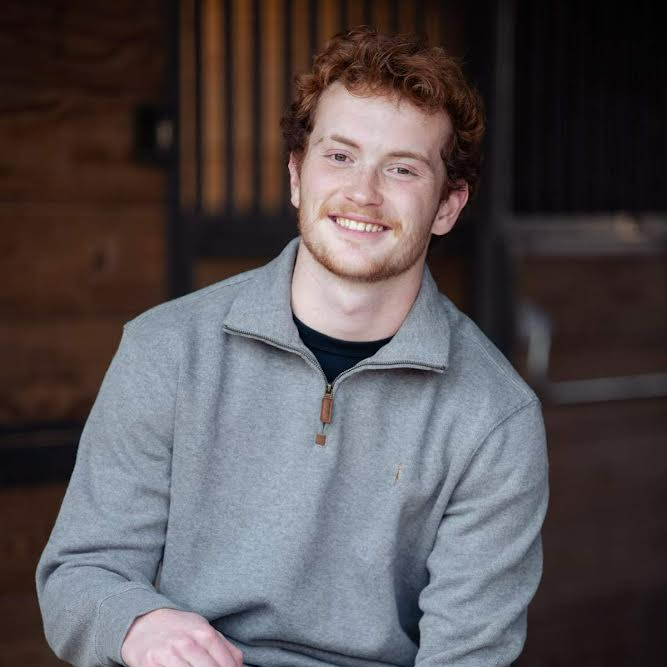 Riley Trask
Auburn University
"b. My name is Riley Trask; I am a senior at Rock Canyon High School. After high school I plan to attend Auburn University to pursue my passion of business at the Harbert College of Business. This scholarship award will help me finance my dream of studying and pursuing my passions in university. I am appreciative of the opportunity this scholarship affords me - supporting my goals of involving myself in the business world, helping people, and making the world a better place through business endeavors. I am so glad to have been a winner of this scholarship. Thank you!"
January 2022 Scholarship Winners
$1,000 Ascend Scholarship 2022 Winner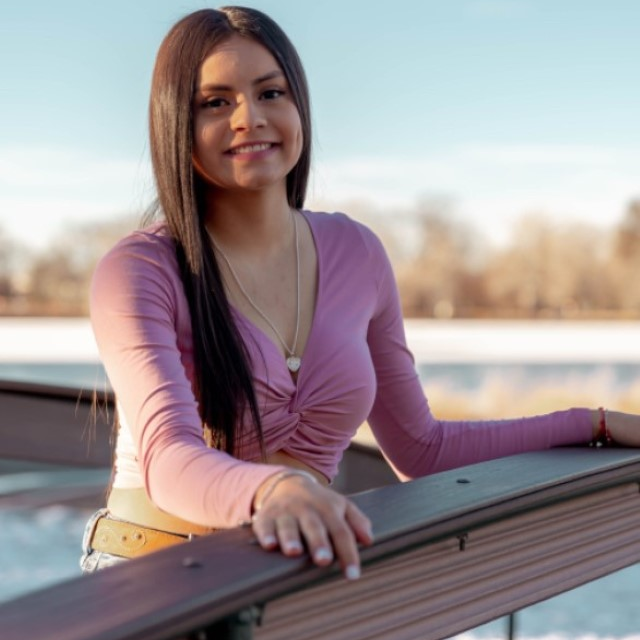 Denise Munoz
No School Listed
"Hi my name is Denise Munoz i am currently in my last year of high school, my plans are to go study at Pickens Technical College for Dental Assistant. I am do proud and honored to earn this scholarship, the $1,000 Ascend Scholarship will help me out to be successful in college and helping me chase my dreams of begin a dental assisting. Thank you scholarship points for this special scholarship to helping me reach my dreams and goals."
$1,000 De Novo Scholarship 2022 Winner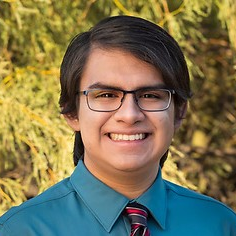 Kristian Hernandez
Grand Canyon University
"My name is Kristian Isaac Hernandez Salazar, and I am a college freshman at GCU in my first semester of Graphic Design with an emphasis in Animation. This scholarship is very important for me as it will help me to be able to pay off some of my current loans and continue to pay for my college attendance as well so that I can remain and continue to learn in GCU. I want to thank Scholarship Points for awarding me with this scholarship and helping me continue my education here at GCU!"
$1,000 Socrates Scholarship 2022 Winner
Erin McAllister
Everett Community College
"Hello! My name is Erin, and I am currently a high school senior earning college credit through some of my classes to get a head start on earning my associates degree at Everett Community College. This scholarship is incredibly beneficial in helping to tackle the many costs that come with higher education, especially as someone with one sibling also attending college and another paying off student loans. Thank you, ScholarshipPoints for helping me and so many others achieve our educational goals!"