Scholarships for Florida Students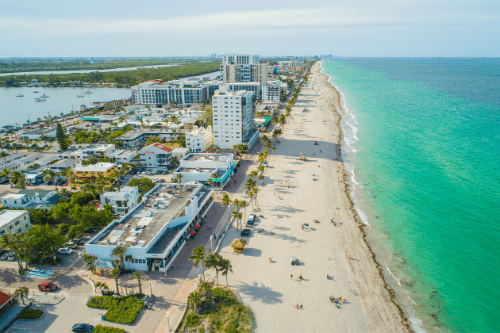 What's the first thing that comes to your mind when you think of Florida? The 825 miles of accessible beaches to visit? Good food and dancing with your friends in Miami? Taking a trip with your family to visit the one and only Walt Disney World? Whatever it is, Florida is simultaneously a place where students take the next step to level up in their educational careers. Check out some of the scholarships available for Floridians.
Note: This article provides a basic description for each of the listed scholarships. Please see the scholarship provider's website for full application and eligibility requirements. This is a list to help you get started. This list does not include all scholarships available for Florida students.
Provided by the Florida State Golf Association Foundation, this scholarship awards at least five golfers from the FJT's graduating class a renewable four-year scholarship. Each graduating class is awarded $10,000 each year, which means $40,000 in college scholarships over the course of four years. Students must be Florida residents and U.S. citizens for at least one year, be high school seniors in good standing enrolled in a Florida high school or a home education program, have competed in a minimum of three FSGA or FJT tournaments, and more. For full details on the eligibility requirements and criteria for these scholarships, please check out the scholarship website.
Amount: Up to $3,000 per year per student
The Barbara Frye Scholarship is open to graduating high school seniors and college students (undergraduate and graduate) planning to pursue a career in journalism. Students must have attended a Florida high school, or be currently enrolled or planning to enroll at a university in Florida. Scholarships are awarded based on merit and dedication to a journalism career, but financial need may be considered. Check out the scholarship website for more information on the scholarship and how to apply.
Amount: Up to $2,000
ScholarshipPoints
is the place where you can win a $2,500 scholarship - no GPA, no essay, and no hassle!
Enter Scholarship
The Community Foundation has approximately $1 million in available scholarships each year for students from Palm Beach and Martin County schools. These scholarships are for graduating high school seniors, college students, and nontraditional students. There are a variety of scholarships available, and eligibility requirements and criteria vary from scholarship to scholarship. To see some of the scholarship opportunities available by the Community Foundation, check out the scholarship website.
Amount: Varies
The Allamanda Garden Club annually awards scholarships to college sophomores, juniors, and seniors, as well as graduate or doctoral students pursuing degrees in horticulture-related fields. Applicants should have a GPA of 3.0 or higher. Also, preference is given to students who are residents of North Port, Port Charlotte, Englewood, or Venice, Florida. Other considerations for the scholarship include full-time student status, extracurricular activities related to horticulture, university and community service, demonstrated commitment to the horticulture science profession and related career fields, and more. Please visit the scholarship website for full details.
Amount: $2,500
Related Scholarship Lists
Win a $2,500 Scholarship!
Join ScholarshipPoints today and be automatically entered into our monthly $2,500 giveaway.