10 Scholarships for Texas Students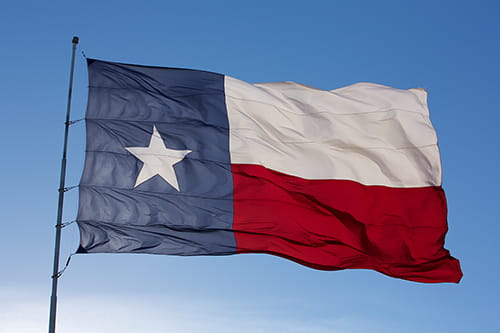 In a state consisting of 254 counties and plenty of history and landmarks, the Lone Star State is more than cowboys and state fairs. For those seeking higher education, Texas boasts some of the best schools in the country. On top of that, there are scholarships for Texas students to attend these schools and others throughout the country. To help simplify the search for you, we have assembled this list of scholarships available to Texas residents. If you're a Texan heading to college, you don't want to miss out on these scholarship opportunities.
Note: This article provides a basic description for each of the listed scholarships. Please see the scholarship provider's website for full application and eligibility requirements. This is a list to help you get started. This list does not include all scholarships available for Texas students.
Established by the Association of Texas Leaders for Education Scholarship, this award is intended for high school seniors that will be attending a higher education within Texas. Financial need may be considered for this scholarship.
Scholarship Amount: $1,000
Who Can Apply: Applicants must be a graduating senior, have a minimum 3.0 GPA, demonstrate service with their community and school, with intent to enroll as a full time student at an accredited university/technical school in Texas during the fall semester following graduation from high school with an intent of receiving a degree, and have positive school references.
The purpose of the British American Foundation of Texas' Undergraduate Award is to relieve the financial burden of college tuition for low income families, whether students attend two-year or four-year colleges in Texas. High school seniors and college students can apply.
Scholarship Amount: Varies
Who Can Apply: Applicants must be residents of Texas, enrolled in full-time education within the Texas education system, majoring in science, technology, engineering, math, or business, come from a low-income household, and maintain a GPA of 3.25 or above, and be able to attend an Awards Dinner.
The Education First Scholarship helps out high school seniors from the Southeast Texas communities pay for a higher education. Each year, Education First awards $36,000 in scholarship funds to award recipients.
Scholarship Amount: 36 awards of $1,000
Who Can Apply: Applicants must be in the top 25% of their class or have a minimum 3.0 GPA and plan to attend an accredited college/university and take on a minimum of 12 credit hours in their first semester.
The Houston Livestock Show and Rodeo has supported Texas youth and education with more than $500 million to date, and more than 800 scholarships are awarded annually.
Scholarship Amount: $5,000
Who Can Apply: Graduating high school seniors who went to an eligible school and plan to attend an accredited, not-for-profit Texas university. Must be U.S. citizen and Texas resident and complete the FAFSA (Free Application for Federal Student Aid).
Over 1 million in scholarships have been awarded by this non-profit organization (SPWP) to the next generation of female leaders who plan to attend college within Texas. The scholarship application includes a required an essay, and applicants have 3 essay questions to choose from.
Scholarship Amount: Varies
Who Can Apply: Applicants must be a female high-school senior residing in the Houston area (55 mile radius of downtown Houston), be planning to attend a Texas college/university, be available for an in-person interview, be a US citizen or permanent resident of the US, and not have a full scholarship or grants for tuition.
The Big Tex Scholarship Program has awarded more than $13.9 million in scholarships to more than 2,700 students. This scholarship program covers a variety of scholarships to support Texans with diverse interests.
Scholarship Amount: Varies by award
Who Can Apply: 1) Graduating high school seniors in Texas who have competed in youth livestock events at the State Fair, 2) graduating high school seniors from high schools from five Dallas Independent School Districts in the Fair Park area, and 3) seasonal employees of the State Fair of Texas or their dependents.
Dr. Neal Kocurek earned multiple degrees in electrical engineering from The University of Texas at Austin, and he served as President and CEO of St. David's Health Care System. This scholarship was established to award students who exemplify the vision and spirit of Dr. Kocurek. To date, over 600 Neal Kocurek scholarships have been awarded to students.
Scholarship Amount: Up to $7,500
Who Can Apply: High school seniors within Travis, Hays, Williamson, Bastrop, or Caldwell counties who have been accepted to an accredited college or university in Texas and intend on studying a healthcare-related discipline* as a full-time student. Must be a U.S. citizen or legal permanent resident, able to pass a background check, able to provide a proof of family income, and able to attend an in-person interview.
*Students pursuing veterinary and other non-human healthcare careers will not be considered
Also known as the Terry Tradition Scholarship, this particular award is given to Texas high school seniors whom have been accepted to be admitted into a Terry-affiliated public university in Texas State.
Scholarship Amount: Varies for each scholar
Who Can Apply: Applicants who demonstrate academic achievement, leadership, and financial need. Must be U.S. citizens or Permanent Residents, meet Texas residency requirements, qualify for in-state tuition and federal financial aid assistance, be a graduate from high school, be admitted to a Terry-affiliated college, and be dedicated to reside on campus for their first year.
The Texas Department of Transportation Conditional Grant Program funds eligible students with grants to pursue a four-year degree at public or private four-year institutions in exchange for working for the Texas Department of Transportation (TxDOT) for two years after graduating from college.
Grant Amount: Up to $3,000 per semester or $6,000 per academic year
Who Can Apply: Texas residents who are eligible to work in the U.S., have a minimum high school GPA of 3.0, or a minimum score of 900 on the SAT or 21 on the ACT. For student's already enrolled in an undergraduate program need to have a minimum overall GPA of 2.5 on a four-point scale. Applicants must plan to attend or are attending an accredited four-year Texas school as a full-time student, and intend to pursue (or pursuing for an applicant already enrolled in an undergraduate program) a four-year degree in civil engineering (or department-approved operational business field) and agree to work for the Texas Department of Transportation for two years immediately following graduation. Must be economically disadvantaged.
The Texas Association of Developing Colleges (TADC) awards this Urban Scholarship Fund to graduating high school students and new/returning college students an accredited nonprofit public or independent two or four-year college/university or technical school.
Scholarship Amount: $700 for community college, junior college and technical college; $1,000 for public four-year college/university; and $2,000 for independent (private) four-year college/university
Who Can Apply: Eligibility requirements include being an undergraduate, US citizen, Texas resident, demonstrate financial need, and be a graduate of high school of one of the 41 cities listed on the site.
Are you interested in more scholarship opportunities?
ScholarshipPoints is not only your place for scholarship lists like this one. When you sign up as a member, you automatically enter our $2,500 scholarship drawing! And who knows? You could be the next winner.
Sign Up Today
Win a $2,500 Scholarship!
Join ScholarshipPoints today and be automatically entered into our monthly $2,500 giveaway.