9 Scholarships for California Students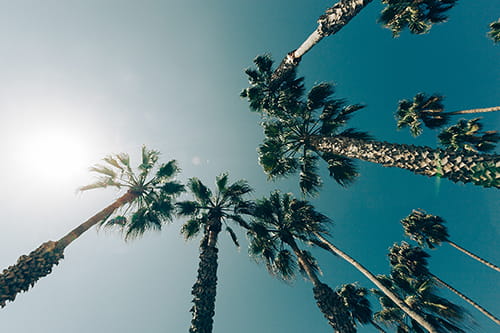 California, where Apple computers and Disneyland began, is a state of nearly 40 million people and isn't short of its own gold mines. People from all around the world dream of visiting "The Golden State" to see what California truly has to offer. Lucky for locals and those seeking a higher education, California may have more to offer than they realized in the form of scholarships! Here are a number of scholarships just for California residents.
Note: This article provides a basic description for each of the listed scholarships. Please see the scholarship provider's website for full application and eligibility requirements. This is a list to help you get started. This list does not include all scholarships available for California students.
The California Strawberry Scholarship Program awards funds to the children of strawberry farmworkers. More than $2.8 million has been given out so far.
Scholarship Amount: Varies
Who Can Apply: Those who have parents that are currently employed as a California strawberry fieldworker for the current/past two harvest seasons and those who are current workers themselves. Must be enrolled full-time and have a grade average of 2.0.
The purpose of this scholarship fund is to help remove one of the many obstacles single parents and minority students wanting to attend college may face - rising tuition. The scholarship awards talented students from the Bay Area the opportunity to be a part of building a better society by achieving a higher education.
Scholarship Amount: $1,000
Who Can Apply: Bay Area residents* with financial need, a community service track record, strong leadership, professional recommendations, and solid academic performance.
*Bay Area residence is defined as having lived in the Greater San Francisco Bay Area for the two years (24 months) preceding the application deadline. The Bay Area's nine counties are Alameda, Contra Costa, Marin, Napa, San Francisco, San Mateo, Santa Clara, Solano, and Sonoma.
The Clair A. Hill Scholarship is awarded by the Association of California Water Agencies (ACWA), the largest state-wide compilation of public water agencies in the United States. The scholarship is awarded each year to an undergraduate student from California pursuing a degree in a water resources-related to engineering, agricultural and/or urban water supply, environmental studies, or public administration.
Scholarship Amount: $5,000
Who Can Apply: Applicants must be a California resident at the time of application and attending an accredited, University of California or California State University at the start of the academic year covered by the scholarship. Students must also be at least a junior at the start of the academic year covered by the scholarship. Students must be enrolled full-time for the entire year covered by the scholarship.
The Critical Care Scholarship Program is available to all Certified Nurse Assistant Students in California. You must submit an essay answering the essay question (which will change annually). Five winners will be chosen between online community votes, and finally, the CCTC board members themselves.
Scholarship Amount: $500
Who Can Apply: Certified Nurse Assistant Students in California who are California residents
A lover of nature, Emily M. Hewitt established one of the first recycling centers in the state of California. Her memorial scholarship is for California college students who have a strong interest in nature and understand the need to conserve it.
Scholarship Amount: $2,500
Who Can Apply: Full-time undergraduate or graduate students. Students pursuing degrees in environmental protection, forestry, wildlife and fisheries biology, parks and recreation, park management, environmental law and public policy, environmental art, or California history, are encouraged to apply. Must be enrolled in an accredited post-secondary institution in California.
San Franciscan Pete Wilson was an ethically responsible television and radio journalist. This scholarship honors him by awarding students who share his commitment to ethical and responsible journalism.
Scholarship Amount: $2,000
Who Can Apply: Full-time journalism undergraduate and graduate students who are from or studying in San Francisco Bay area.
The Professional BusinessWomen of California (PBWC) awards at least three female California high school seniors with academic scholarships every year. To date, PBWC has awarded over $300,000 in scholarships.
Scholarship Amount: Up to $15,000
Who Can Apply: Female California high school seniors.
The Ebell/Flint Scholarship has been devoted to students in need of financial aid who reside and attend school in the Los Angeles County area for the last 100 years. It was created for undergraduates who've finished their first year of study. Those chosen are based off economic need, academics, and community service. The scholarship has been awarded over $6 million dollars and assisted more than 4,750 scholars to date.
Scholarship Amount: $3,000/year for two-year community college students or $5,000/year for students attending a four-year university
Who Can Apply: Male and female undergraduates of any major live and attend private and/or public universities and colleges in the county of Los Angeles who have completed their first year of studies.
This scholarship honors Police Chief Harold Johnson's career in law enforcement and provides support to students pursuing careers in policy work, corrections or other criminal justice fields. Law students are not eligible to receive this scholarship. Applicants can expect to write a personal statement, provide letters of recommendation, and more.
Scholarship Amount: Multiple awards up to $5,000
Who Can Apply: Students who demonstrate a desire to pursue a career in police work, corrections, or other criminal justice fields and have a minimum GPA of 2.5. Must be a U.S. citizen, a graduating senior or a graduate of a public or private high school in the greater San Francisco Bay area, and planning to enroll or currently be enrolled in a two or four-year college, university, or police academy as a full-time student.
Are you interested in more scholarship opportunities?
ScholarshipPoints is not only your place for scholarship lists like this one. When you sign up as a member, you automatically enter our $2,500 scholarship drawing! And who knows? You could be the next winner.
Sign Up Today
Win a $2,500 Scholarship!
Join ScholarshipPoints today and be automatically entered into our monthly $2,500 giveaway.