What is a Scholarship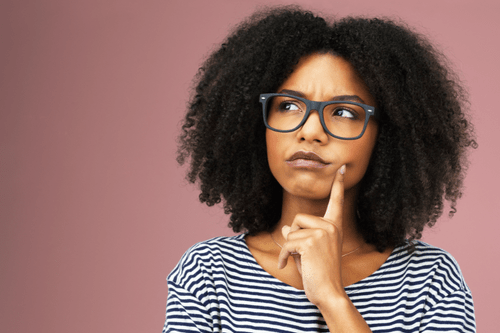 How Do Scholarships Work?
A scholarship is an award or gift of money to help cover the costs of attending college, university, or trade school. Usually, scholarships are offered to students who meet certain academic or financial requirements or needs. Typically, scholarships and grants do not have to be paid back. High school students, student athletes, or any student who plans to attend (or already is attending college) can receive a scholarship. Some scholarships are even open to students as young as 13 years old. No matter your age or grade level in school, there's endless scholarship opportunities and some scholarships are even offered year-round.
There are a variety of specific types of scholarship awards that students can apply for. While scholarships may not be required to be paid back, there may be requirements to meet certain criteria during each school semester to keep the scholarship. Maintaining a high GPA, playing for a school sports team, community service, and more may be a part of the criteria required to keep a scholarship award. If you are offered a scholarship (or two), be sure that you read all the terms and conditions and any eligibility requirements so you can ensure your scholarships lasts.
Different Types of Scholarships
Scholarships are available to everyone; however, you may find certain scholarships are best suited for a certain major, background, talent, ability, or interest. It's important to understand the different types of scholarships so you can apply for the scholarships you have the best chance of winning.
A majority of scholarships are categorized as:
Merit Based Scholarships - Merit based scholarships are given based on academic achievements and extracurricular activities like sports, clubs, or community service. These are the most talked about scholarships available, but don't worry if you don't have perfect grades. Not every merit-based scholarship requires a 4.0 GPA.
Demographic Scholarships - Demographic scholarships have specific application requirements based on gender, ethnicity, religion, family, and more. You may be asked for proof of qualification for these scholarships so it's important to be sure you meet any necessary requirements when you apply.
Athletic Scholarships
Division I and II athletic programs often have scholarship awards available to students based on athletic achievement. Athletic scholarships are used to scout the top student athletes from around the country to represent their sports teams. Students can money for college and get to play a sport they love, and potentially play sports professionally if given the chance to play for a major college team. While football, baseball, and basketball can be highly competitive, lesser-known sports like fencing, quidditch (yes, it's a real thing), rugby, and more offer scholarships to hard-working athletes.
Music Scholarships - Music scholarships are another popular talent specific award. If you play an instrument, sing, compose, or do anything music related, there are many scholarships available for a variety of musical skills or talents. While these scholarships can be highly competitive, attending an audition may get you seen by scouts of other colleges which can open doors to even more opportunities. Stop by your school's music department and ask what scholarship program opportunities they have.
Studies Based Scholarships - For students who are set on a certain career path or passion, there are scholarships awarded based on specific areas of study. Whether you are a future accountant, nurse, psychologist, or other professional, it's worthwhile to seek out scholarships based around your desired career path.
Contest or Sweepstakes Scholarships – Though the chances of a winning sweepstakes or contest-based scholarship, they are still worth trying. These scholarships typically have an easy application you can complete in minutes or less and don't require you to provide test scores or have a certain skills or talents. These scholarships can add supplemental money on top of the other scholarship opportunities you apply for! Join ScholarshipPoints (a sweepstakes-based scholarship) today to start earning points redeemable for entries into scholarships, no essay required!
How do I Find Scholarships?
The first place we recommend you check for scholarships is at your own school. Whether it's your high school counselor, a library, club, or coach, ask around for local scholarship opportunities. There are also a variety of scholarship matching websites like Student Scholarship Search that can connect you with scholarship opportunities that align with your future goals.
How do I Apply for Scholarships?
The application process for scholarships will vary based off the type of scholarships you're applying for. Since each scholarship has different eligibility requirements, be sure that you meet the qualifications before you apply. Then, once you are sure you meet the necessary requirements, be sure you read the scholarship terms and conditions and fully complete the scholarship application.
When Should I Apply for Scholarships?
You can begin applying to scholarships as early as your freshmen year of high school. There are scholarships available for younger students, but others require you to be near high school graduation. Be sure you check for any due dates for scholarships you are applying for so you can ensure that you don't miss any deadlines. Apply for scholarships sooner than later, so you can move on to the next opportunity you see. Applying for more than one scholarship is encouraged so you have more than one chance of winning free money for college.
Keep in mind, when you win scholarships money, most require you to use the money for school expenses only. Whether you receive your scholarship money by check, or it's automatically disbursed into your student account, you can use the money for:
- Books
- Housing
- Tuition
- Food
- Other education related expenses
While not every scholarship is a full-ride ticket through college, it can still help ease some of the costs so you can focus on having a great college experience.