How to Get Scholarships for College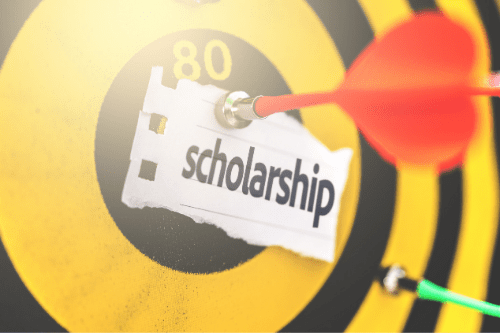 You know scholarships are free money for college that does not need to be paid back (which is awesome!), but how do you get scholarships for college? Where do you find scholarships? And most importantly, how do you apply? Let's take it step by step.
Jump to:
How to Find Scholarships
First things first, before you can get a scholarship for college, you have to find some to apply for. There are a ton of resources out there to help you find scholarships you qualify for, including scholarship matching sites, like ours, StudentScholarshipSearch.com. Create a profile and search a huge database for scholarships that match your profile.
Here is a list of other scholarship search sites to check out:
Niche - With Niche, you can get matched to college scholarships after creating an account and search their database for scholarships by major, state, and so on.
Bold.org - Bold.org has a scholarship database of exclusive opportunities that is always updating. By signing up, students can stay on top of fresh scholarships and more.
Unigo - 3.6 million. That is the number of scholarships that you can browse through with Unigo's directory. Unigo also has great features for students like college reviews from alumni.
BigFuture - Big Future helps students find scholarships and internships. There, students can browse funding opportunities totaling close to $6 billion.
SuperCollege.com - SuperCollege.com has a rich database of over 5 million scholarships and grants. They also have a scholarship match service to go with their vast database.
You can also use the U.S. Dept. of Labor scholarship finder to locate scholarships to apply for.
Once you've found the scholarships you want to apply for, you need to check out the requirements. Some may be no essay scholarships, like the ScholarshipPoints $1,000 and $10,000 scholarships.
Scholarship Essay
It's not uncommon for scholarship applications to require an essay. If you find some great opportunities that ask you to do some writing, don't worry. Check out How to Write a Scholarship Essay Step-by-Step for tips in writing and proofreading your scholarship essay.
How to Apply for Scholarships
Every scholarship is different and will have different application requirements. Make sure you read all the requirements carefully, and note the application due date for each one. Some scholarships may require things like, an essay, recommendation from someone (such as a teacher), high school transcripts, etc.
If you plan to apply for a lot of scholarships, save your scholarship essays as you may be able to rewrite or reuse certain portions depending on the essay prompts you encounter. You may also want to track the due dates and requirements in a spreadsheet or calendar to help stay organized. The worst thing would be to do the work required of a scholarship application, only to miss the deadline.
Some scholarships may also require an interview. For a scholarship interview, it's typical to dress like you would for a job interview. They'll likely ask you some questions about yourself and your education goals as it relates to the scholarship. Don't be nervous, you're an expert on you!
Easy Scholarships
Applying to scholarships isn't always as detailed. Some scholarship opportunities are easy to apply for because they do not require and essay, and are not merit based. Our monthly scholarships fall under this category.
ScholarshipPoints members also have access to additional easy to apply for scholarship opportunities from our partners. See our other scholarship opportunities.
Summary
There are thousands of scholarships out there and millions in scholarship money is available to be awarded to students like you. To increase your chances of earning a scholarship, you may need to apply for a variety of awards, including easy, no essay no GPA opportunities, as well as scholarships that require an essay. The good news is there are a ton of tools out there to make your search easier and help you get started today.
Win a $10,000 Scholarship!
Join ScholarshipPoints today and be automatically entered into our quarterly $10,000 giveaway.