Coca-Cola Scholarship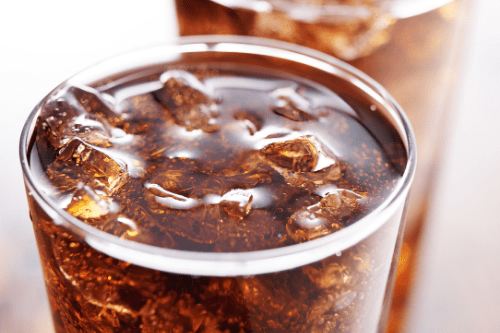 If you're looking to make a dent in your college expenses, becoming a Coca-Cola Scholar can help you do just that. Depending on your situation, this generous $20,000 award could be the difference between taking out a loan and paying little to nothing for college.
Here, we will cover everything you need to know about the scholarship—who can apply, when to apply, how to apply, and tips and tricks for how to win. Continue reading to spruce up your application and stick out among the competition.
Coca-Cola Scholars Foundation Scholarship
The Coca-Cola Scholars Program is a very popular and competitive scholarship for graduating high school seniors. Every year 150 students are selected to receive this renewable scholarship, and more than 6,300 Coca-Cola Scholars have been funded through the program to date. This scholarship focuses on achievements, and applicants are evaluated based on their leadership, service, and commitment to impacting their schools and communities.
Eligibility Requirements for the Coca-Cola Scholarship
To be eligible to become a Coca-Cola Scholar, you must be:
A current high school (or home-schooled) student attending a school in the U.S. (or select DoD school)
Graduating from high school and receiving your high school diploma in the current academic year
A U.S. Citizen, U.S. National, U.S. Permanent Resident, Refugee, Asylee, Cuban-Haitian Entrant, or Humanitarian Parolee - based on the guidelines used by U.S. Department of Education for Federal Financial Aid eligibility
Intending to pursue a degree at an accredited U.S. post-secondary institution
You must not be:
The child or grandchild of a current employee, officer, or owner of Coca-Cola bottling companies, The Coca-Cola Company, Company divisions, or subsidiaries
The child or grandchild of a former employee who is currently receiving retirement benefits based on their previous employment with Coca-Cola bottling companies, The Coca-Cola Company, Company divisions, or subsidiaries
An international student (unless you're a student at a DoD school)
A high school graduate
A temporary resident
Coca-Cola Scholarship Application
It is true that you do not have to bother with an essay for the Coca-Cola Scholarship; however, that doesn't mean that this scholarship is easy to apply for. The absence of the essay means that you're going to be judged solely on the information you provide on the application form. To be competitive you need to have a good grasp on your high school accomplishments and responsibilities. With this being your only way to show why you deserve this scholarship, you definitely don't want to wait until the last minute to apply. We cover the major aspects of the application below, and you can also check out this sample Coca-Cola Scholarship application.
How to Apply for the Coca-Cola Scholarship?
You will need to gather several items to complete your scholarship application, and we've listed them below:
Contact information - On top of your personal contact information, you will need to include your high school's SAT/ACT code, and the names, emails, and phone numbers of your school counselor and principal.
List of school activities - In this part of the application, you are going to enter the clubs, organizations, and teams you have been involved in since freshman year and any leadership positions you held. Specifically, the application asks about clubs and organizations such as:

Student Council
Class Officer
Academic/Honor Society
School Newspaper or School Literary Magazine
School Yearbook
Drama, Theatre, Dance, or other Performing Arts
Speech, Debate, Forensics
Music (Band, Orchestra, Vocal)
Visual Arts
Athletics
Additional School-Related Clubs, Organizations, or Intramurals

List of awards, honors, special skills, or talents (school or non-school related) - Include any positions/honors you've earned each year for school and non-school activities and indicate the highest level of accomplishment for each grade. Examples of positions/honors include All-State Track Team, Key Club Governor, Regional Poetry Champion, etc.
List of community service/volunteer activities - For this section, you are going to include unpaid community volunteer or internship activities. You will have to enter the number of hours you volunteered for each grade, the groups, clubs, and organizations you volunteered for, any positions you held, and awards/honors you received as a volunteer.
Academic transcript - Here you'll want to include the courses you've taken and grades you've earned since freshman year, your class ranking and size, and the number of Honors, AP, and IB courses offered by your school.
List of paid work experiences - In this section, you'll make note of any employment you have been paid for and provide details on how long you were employed and the average hours you worked during the school year or summer.
How to Win Coca-Cola Scholarship
Knowing how to apply for the Coca-Cola Scholarship is one thing, but knowing what you need to do for a chance to win is another. To make your application more competitive as you go head-to-head with thousands of students for those exclusive 150 spots, check out these tips and strategies!
1. Start preparing as early as possible
With the Coca-Cola Scholarship being as competitive as it is, you're going to have to start preparing your application well before submitting it. If you haven't taken a look at the sample scholarship application, we strongly recommend that you do. This will give you a good idea of what you can do starting from freshman year to make yourself an ideal candidate by the beginning of your senior year. Starting early will directly impact what you can put on your scholarship application.
2. Get the grades
It is true that Coca-Cola Scholars tend to be leaders in their schools and communities, but the classroom is no exception. As an applicant, you will be evaluated on not only the grades you earned in your courses, but also the types of courses you took (e.g., Honors, AP, IB, Regular, and College Credit). And if applicable, you will have to include your class rank and class size.
This will help the scholarship reviewers determine how you academically measure up against peers at your school as well as other applicants. Consider taking Honors, AP classes, etc., throughout high school if your school offers them. Being able to show that you took harder coursework and maintained a good GPA could help separate you from other applicants lacking in this area.
3. Get involved in your school and community
Achieving a high GPA while taking tougher classes is great feat, but that alone likely won't cut it for becoming a Coca-Cola Scholar. You will have to shine outside of the classroom as a leader in your school and community. Get involved in school and community activities as soon as you enter high school to start building your application.
This matters because leadership is very important. You may not be able to secure a leadership position within a school club your first year, but chances are that if stay with the same clubs year after year, you may be able to land a few. The same goes for some roles in service organizations. It may be tempting to want to join as many clubs and organizations as possible to show you're active outside of class, but it may be hard to become a leader if you stretch yourself between too many clubs. Prioritize becoming the leader of one or a few clubs/groups over being a member of several.
4. Keep track of your accomplishments
Be sure to make note of any awards/honors you receive throughout high school. Create a list of these and document every time you earn one. When it is time for you to include these on your application, select the ones that best fit the scholarship. Your awards will help the scholarship reviewers learn more about who you are as a student and demonstrate that you perform well in your commitments outside of the classroom.
5. Review your application before submitting
Do not sell yourself short by rushing this application. On top of reviewing your application, you should have some else you trust review it too. Run your essay by a teacher, guidance counselor, family member, or friend. In addition to grammar errors and typos, your reviewer may be able to identify things that you missed in your application. If you are involved in many activities as a student, you might miss some things that someone else could point out for you.
6. Practice answering interview questions
It's going to take a lot to get to the interview for the Coca-Cola Scholarship, but if you manage to get one, make sure you practice. The interview is the chance for you to show the committee who you are beyond the application, awards/honors, etc. If you are nervous about it, remember that you were selected because you are a good candidate for the scholarship. You would not have been asked to interview if you had no chance.
We know that scholarship interviews can be intimidating, especially for larger awards like this one, so be sure to go over how to answer common scholarship interview questions.
Frequently Asked Questions
Coca-Cola Scholarship Deadline
The Coca-Cola Scholarship deadline is October 31st.
Is the Coca-Cola Scholarship Legit?
Yes. The Coca-Cola Scholarship is legit. This scholarship program has been active for over 30 years and has supported more than 6,300 scholars with more than $72 million to date. If you would like, you can read more about the 2020 Coca-Cola Scholars.
If you found this information insightful, be sure to sign up for ScholarshipPoints today for more information on scholarships like these and ours! We have given away more than $1,000,000 to date, and award three $1,000 scholarships and one $2,500 scholarship every month.
Win a $2,500 Scholarship!
Join ScholarshipPoints today and be automatically entered into our monthly $2,500 giveaway.