Why I Would Never Be on "The Bachelor" or "The Bachelorette"
"The Bachelor" and "The Bachelorette" are two of the most popular television reality shows out there today. The most recent season of "The Bachelorette" not only pulled in millions of viewers every week, but it also touched on some important issues like racism. Although I'm not personally a huge fan of the show, I did tune in for this past season.
I have to say, I've never willingly watched a 3-hour reality show before, but it was very entertaining. I actually found myself rooting for Rachel to pick a certain someone. (That someone is not who she chose, if you were wondering. Insert heartbroken emoji.) But that would be my first and last time watching a 3-hour finale.
While "The Bachelor" and "The Bachelorette" are dedicated to helping hopeless romantics find love, I object to being a part of something where I have to compete for one person. Not to mention that it's only two months long, which isn't nearly enough time to decide you want to be married to someone whose attention you had to vie for in the first place. I feel that it's downgrading you as a person if you get to the point where you want to compete against 25 other men/women to find love. Not to mention getting all dressed up and standing, powerless in front of them, hoping that they liked you enough to give you a rose and stay in the competition.
When I hear the word "compete," I think of a game. That's exactly what this show is. It's a competition to see who can get the guy/girl and includes actual contests like basketball games, sword fights, and spelling bees. Not to mention the tricky game of musical chairs when each "contestant" wants time to talk to their potential future spouse.
I would have to be at my lowest point to even consider applying for this show. Just think, you have to apply. Do you know how many other ways there are to meet people? Networking events, dating apps, meetup groups, social media, volunteering, happy hour, etc. Nothing is certain when you meet someone, but at least you don't have to worry about having a decent conversation.
I guess there are perks to being on "The Bachelor" and "The Bachelorette" - you get to live in a gorgeous mansion, drink as much as you want, and travel to luxurious places around the world. But on top of competing for someone's attention, there are other disadvantages - you don't get paid (and how do you leave your job for that long?!), and the experience is like high school all over again. There's cliques, mean girls (and guys), and people trying to steal your love interest.
But hey, if you don't make it to the end, there are some smart ways you can profit yourself. If you're popular enough on the show, you could be asked to be the next Bachelor(ette) or end up on the spin-off show, "Bachelor in Paradise." It's your golden ticket to turning yourself into a reality television and social media personality and earning money to promote detox tea and hair vitamins.
Regardless of the options, I would have to use my Randy Jackson voice and say, "Yeah, that's gonna be a no from me dawg." If I ever decide to spend even an hour watching "The Bachelor" or "The Bachelorette" again, I'll stick to tweeting about it on social media.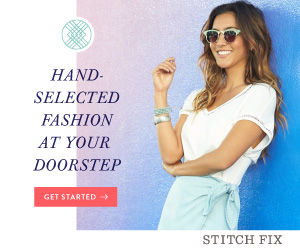 Win a $2,500 Scholarship!
Join ScholarshipPoints today and be automatically entered into our monthly $2,500 giveaway.
We think you'd also like...