Why I Support Safe Spaces on Campus
For those who don't know, a safe space is a place where anyone can go to feel comfortable and express themselves without fear of being uncomfortable because of their gender, race, culture, sexual orientation, physical/mental ability, immigration status, etc.
Safe spaces on campus have been a controversial issue for a while. Some schools do not support safe spaces and trigger warnings. (A trigger warning is a statement at the beginning of a video, a piece of writing, a speech, etc., that warns the audience that it contains potentially disturbing material.) But some people are more sensitive to certain issues than others, and should have the chance to remove themselves from it.
Colleges are more diverse now, so it is the school's responsibility to keep their students safe and make sure they feel safe no matter their race, sexual orientation, immigration status, etc. Sometimes safe spaces are looked at as somewhere to run to when people can't deal with "real world" issues. But, in reality, we are all human, with feelings and values. We all come from somewhere different and have different backgrounds, and no one should have those experiences challenged. Students should have somewhere to relax and discuss important matters with others who will listen and be supportive.
Today, there are many cultural and ethnic clubs where students can meet and talk about their personal issues. This doesn't mean that if you are not of that ethnicity or race, you are not welcome. Anyone can be a part of the conversation. I feel that safe spaces are the same way. Students should be able to have a place where they can comfortably express their opinions without debate. Safe spaces are also for those who have had violent or other disturbing experiences and would like to share them with others. Students need a place on campus that they know will keep them safe, otherwise, they won't feel safe enough on a day-to-day basis.
It is okay if you are someone who feels like we don't need safe spaces on campus. But we need to keep other people's feelings in mind when we hear certain information about them. It is especially important if you attend a small school.
There is a lot going on in our society today: politics; campus shootings; protests and other controversial issues and events. All schools should want to solve this problem by starting with their own students. I believe safe spaces are a way to do this. Students need to know that there are places with people they can trust and who will not judge them, no matter what is going on in the world or, more specifically, their own campus.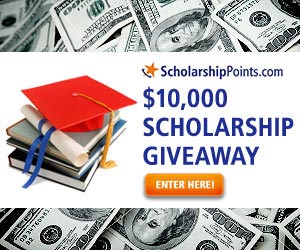 Win a $2,500 Scholarship!
Join ScholarshipPoints today and be automatically entered into our monthly $2,500 giveaway.