What Can Be Done to Prevent the "Summer Melt?"
With nearly two million young adults graduating from high school and looking to enroll in higher education each year, it's no surprise that a few get lost along the way — but the number of students "melting" away each summer is growing — and the problem keeps getting worse.
The "summer melt" is a phenomenon that occurs when high school (or, sometimes, transfer) students prepare for college throughout their senior year, many times even paying deposits and enrolling for classes in the fall, but, by the end of the summer, end up not attending school as planned. It's an issue that affects anywhere from 10 to 44 percent of rising college freshmen in different parts of the country, most of which are first-generation students from low-income families.
According to the American School Counselor Association (ASCA), universities don't always look into the problem of students not attending, assuming that they just changed their minds. But, for many rising freshmen, that's not the issue.
For some, the bureaucracy of modern universities and colleges poses a major threat to their attendance. Each campus department (admissions, housing, financial aid, etc.) may have a different set of rules and to-do lists, and it can be hard to keep up — particularly if you're a first-generation student, and aren't sure what to expect.
Other students struggle to make ends meet when it comes to paying tuition and other college costs. Often, fees are added that aren't disclosed up-front by school, like textbooks and other course materials. These small charges can add up to a big price tag when students are paying for higher education themselves.
Still, many students simply get lost in the mix of confusing online databases, award letters, placement tests, and more. Without the confidence that they're on track, many future learners fall behind, and, eventually, miss important deadlines.
If you find yourself in a similar position, don't lose hope. There are many things you can do to get back on track and avoid falling victim to the summer melt:
If you're confused on what needs to be done, your high school counselors and future college advisors are there to help you. You can even talk to older students — most will be more than willing to help! Even if your parents aren't sure what steps to take, someone can provide you with an enrollment to-do list to ensure that you won't be left behind.
If finances are your biggest concern, talk to your college campus financial aid office to develop a plan that works for you. Maybe there are more scholarships or grants available than what you've already applied for. You never know what's out there until you ask!
Finally, if you're worried for what's to come as you approach move-in day, talk to someone on the college campus! Campus officials, along with your family and friends, can help you alleviate those nerves and get the confidence boost you need to get excited about college.
Don't let yourself — or your classmates — get left behind this summer. Talk to fellow students and campus offices, help each other stay on top of deadlines, and even share scholarship findings with each other if you can. We can all help eliminate summer melt — one message of encouragement at a time!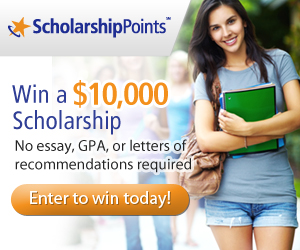 Win a $2,500 Scholarship!
Join ScholarshipPoints today and be automatically entered into our monthly $2,500 giveaway.