10 Apps That Will Keep You on Top of Your Fitness Goals
If you're a health nut or fitness junkie, then you probably have a great amount of discipline and determination to stay strong and healthy. If you're an aspiring health guru, or simply wishing to make a change in your exercise or eating habits, then it can be a bit of a struggle to maintain those fitness goals.
You know who you are - taking too many cheat days, skipping workouts when you're feeling lazy, and eating whatever you can find even though it may not always be healthy. For those of us who fit these criteria, I've found 10 apps that can help keep us on track. Now there's no excuse for poor eating and workout habits, right? (Just kidding … we're only human!)
MyFitnessPal
Probably one of the most well-known fitness apps, MyFitnessPal is great for counting calories and tracking your food choices and exercise. The best part about this app is that it's free! However, if you want to upgrade to MyFitnessPal Premium (for features such as carb/protein/fat trackers and zero ads), it will run you $9.99 per month.
Charity Miles
For all of the runners out there, wouldn't you like to make a difference while getting a good workout? With Charity Miles, you can choose a charity to support, and corporate sponsors will donate a few cents to it with every mile you run. Try getting a large group together to use Charity Miles; if more people use the app, more charities can be helped! To top it off, the app is free!
Map My Run
Here's another app for those who love to run: Map My Run. It will keep track of your stats, like pace, miles, and calorie burn. It will also literally map your run using GPS, and at the end of your workout, you can see how many miles you ran. This app is free, but also offers a premium version for $5.99 a month, which includes training plans and mobile coaching.
Spotify Premium
If your workouts depend on how good the music is, then Spotify Premium is the app for you! Spotify Premium has a long list of workout playlists for you to choose from, giving you music for cardio, weightlifting, and more. Note that with the free version of Spotify, you also have access to these playlists, but you will listen with ads and have a limited number of skips. Spotify Premium will run you $9.99 a month after a $0.99 three-month period. P.S. If you're a student, you can get a discounted rate of $4.99 a month!
Lose It!
This free app will help you with weight loss by helping you count calories and know the nutrition information about everything you eat. To use the app, take a picture of your food, upload the pic to Lose It!, and it will tell you the nutrition information for it. After filling out some information about yourself, Lose It! will create a custom weight loss plan for you, and allow you to log your daily food intake and exercise.
Strava
If you're a competitive runner or cyclist (or if you just enjoy pushing yourself), then Strava could be a fun app for you! Strava puts heavy emphasis on tracking your stats, like speed and calories burned, so you can see where you have areas for improvement. The app also allows you to connect with other fitness enthusiasts and share the details of your workouts. The app is free, but gives you the option to upgrade for $6 a month to integrate heart rate monitors and more detailed stats.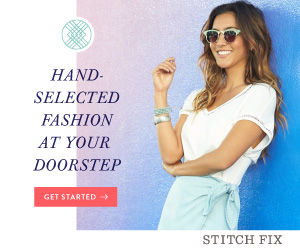 Instagram
Although it's not exactly a fitness app, I love to use Instagram to find fun workouts and healthy recipes. Instagram has thousands of profiles for healthy recipes, exercise videos, and personal trainers. Some people even have profiles for their own fitness journeys, which can be incredibly inspiring and maybe even motivate you to start—and stick to—your own journey! Best part about Instagram? It's free.
Pear Personal Fitness Coach
If you're serious about getting in shape and need some direction, try Pear Personal Fitness Coach! With this app, you get a 14-day trial to try out different exercises and workout approaches from a number of personal trainers. The workouts have a range of different styles and level of difficulty, so the app is a good choice for people of any fitness level. After your free trial is up, you will have the choice to pay $5.99 monthly or $39.99 annually to continue your workouts.
Pocket Yoga
A big part of getting healthy is relieving any stressors in your life. With work, school, and family/friend relationships, we can have many things in our lives that can stress us out. Yoga is a great way to help us relax and unwind after a busy day. Since it can be a little hard sometimes to make your way to a yoga class, the Pocket Yoga app can be a great way to relax at home (or wherever you have some down time). For $2.99, you can have access to 27 yoga sessions with detailed instructions of how to do the poses correctly, and how to properly inhale and exhale.
Cyclemeter
If you're serious about cycling, then you should consider downloading Cyclemeter. This app provides detailed stats for every one of your bike rides, and also includes maps of your routes. Despite the name, Cyclemeter can also be used to track your stats for walking, running, or other activities. The app is free, but also offers a $4.99 Elite Upgrade which includes more detail on maps (like traffic alerts) and weather condition notices.
Win a $2,500 Scholarship!
Join ScholarshipPoints today and be automatically entered into our monthly $2,500 giveaway.