Do These 7 Yoga Poses When You Wake up for a Better Day
Try these easy yoga poses to start your morning smoothly and set a solid foundation for the rest of your day! Each of these poses can have as great or as little impact as you want them to. For more, focus on your form and go deeper into the pose; for less impact, don't push yourself quite as much. This morning yoga routine is perfect to focus on calm breathing and release any tension you may have as you move through these stretches.
1. Child's Pose
This is probably my favorite pose. This can also be done with your arms stretched out in front of you. Hold child's pose as long as you desire and let yourself completely relax.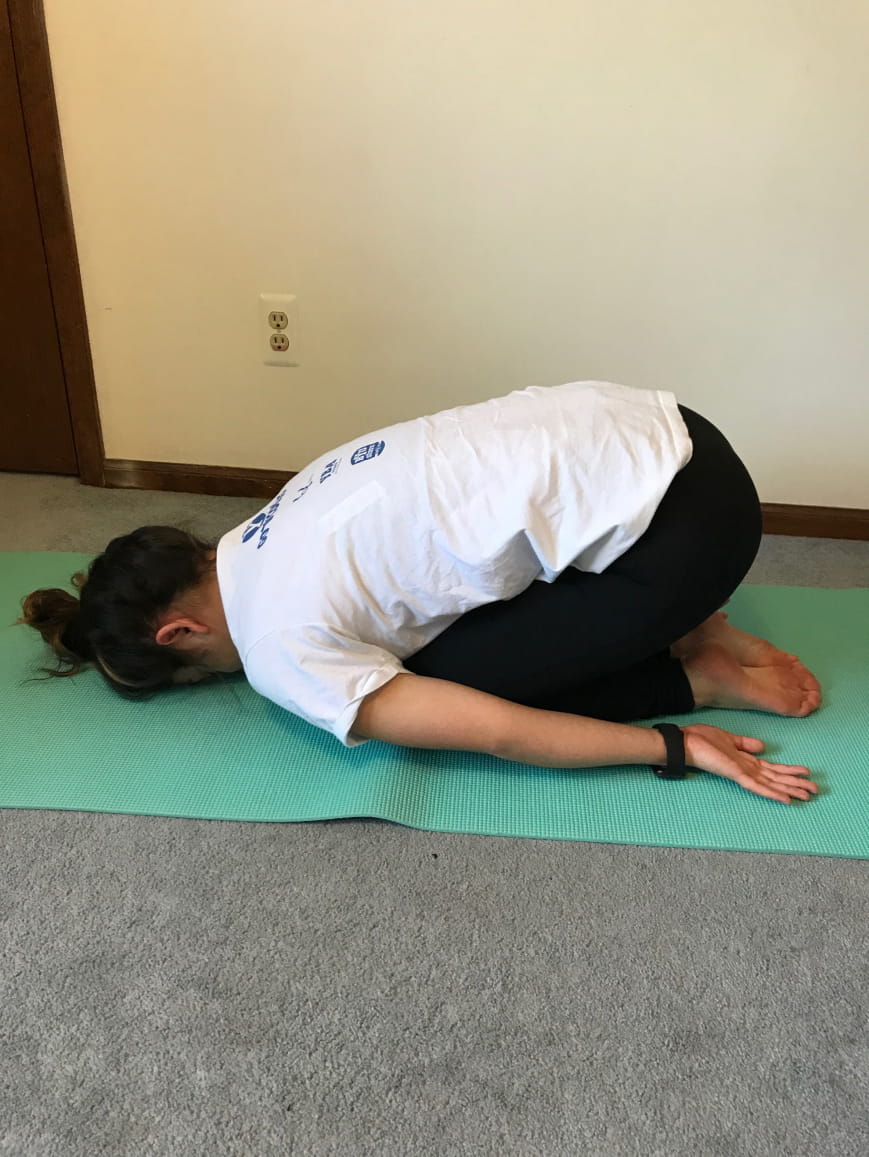 2. Pigeon Pose
Okay, I know I said child's pose is my favorite, but the more I write, the more I feel that they're all my favorite! It took me a week or two of doing yoga regularly to be able to enjoy this pose. It's amazing how creating a regular routine can increase your flexibility. For this pose, you can also bend over your bent knee and rest your forearms or head down. To add an extra stretch, bend your extended leg at the knee and reach the same arm as the extended leg back to hold your ankle.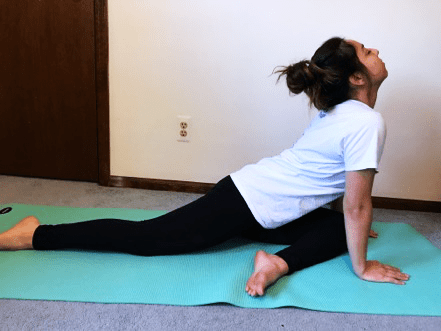 3. Cow/Cat Poses
Alternate between these two poses for a few breaths to get a nice stretch through your back.
4. Downward Facing Dog
I love this pose. Once you've reached the proper form, you can really feel the stretch through your legs and back. The easiest way to reach this position is to start standing and gradually bend at the waist as if to touch your toes and then walk your hands forward and away from your feet, or by starting on your knees (or in child's pose!) and pushing back into it.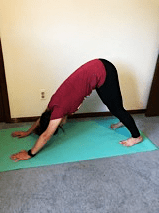 5. Tree Pose
Here's a great pose to test your balance! This one has several variations involving different arm and foot positions. I like to hold my arms over my head, but you can also press your hands together over your chest or drop your arms by your sides. If you're working on your balance, you can also keep your toe on the floor by your standing leg, or press your foot to your opposite shin.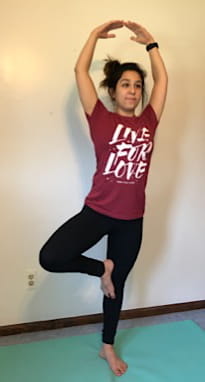 6. Warrior 1
I love the warrior poses! They feel great. Each variation has the same footwork: back foot pointing to the outside at a 90-degree angle and front foot facing forward.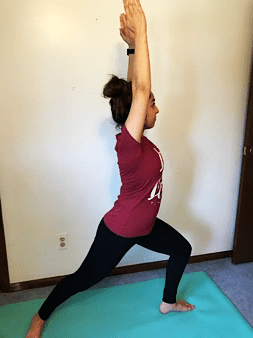 7. Legs up the Wall Pose
(Not the cleverest title, but it gets the point across.) This is as simple and relaxing as it gets… well, until your legs fall asleep. Keep your back flat on the ground and allow yourself to release all tension in this calming pose.
Please note that I am by no means a yoga instructor; I am simply a lover of all things involving health and fitness. College is hard and stressful, so it's important to take some time to focus on you! Whether it's through yoga or something else, find a creative and healthy outlet to let go of that stress that tends to accumulate throughout the semester. I hope these yoga poses help you have a better day!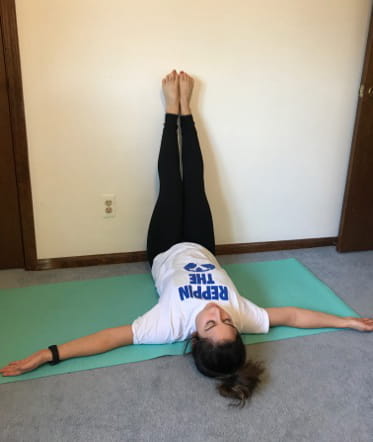 Win a $2,500 Scholarship!
Join ScholarshipPoints today and be automatically entered into our monthly $2,500 giveaway.