How to Celebrate the First Day of Spring
You can feel it in the air – your face has stopped stinging when you walk outside. There are smells in the air that pull at memories of good times past. You notice yourself starting to get antsy when you're inside, and you find yourself looking for reasons to get out of the house. You know this feeling. You've felt it before, about this same time of year, in fact, but you can't put your finger on it. Maybe the internet can shed some light on your symptoms.
Well, on behalf of the internet, I am here to tell you, you have SPRING FEVER! Yes, it's finally time to come out of hibernation and enjoy the wonderful weather that comes with the turn of the season. Here are five ideas to help you take advantage of the first day of spring on March 20, 2018.
1. Spring Cleaning
Personally, I'm not entirely sure why this one is such a big deal. Why should we tarnish such a wonderful celebration with cleaning? I guess there's no guarantee that the weather on the first day of spring will allow for outdoor activities. So, before the weather gets too nice, maybe you should think about cleaning out the cupboards and getting your house in order so you can take advantage of the coming weather.
2. Have a Picnic
If you live in a place that does get to enjoy good weather when the first day of spring rolls around, then you should make the most of it. You've been cooped up inside for so long, there should be no reason to be indoors that day! Pack yourself a blanket, some good eats, maybe a frisbee or football, and get outside. Have a picnic, find some friends, and go catch some rays.
3. Go on a Hike
If you're having a picnic, going on a hike is the perfect way to follow it up! Don't stay inside, get out and get some exercise. Flowers are blooming, nature is starting to come alive, and you should be there to see it. A well-planned hike will take advantage of what your community has to offer, but a spontaneous trip will do the trick, too.
4. March Madness
These two words are music to any sports lover's ears. March Madness is a 68-team, one-month long tournament, showcasing college hoop's elite. The 20th of March falls right between the end of the second round and the beginning of the sweet 16. That makes the first day of spring the perfect time to double down in your office bracket, regroup after two rounds of upsets, and psych yourself up for the last couple weeks of play.
5. Balance an Egg?
Popular legend says that on the vernal equinox, it's possible to stand an egg on its end. The myth was made popular in the US in 1945 after an article in LIFE magazine, and dates back as far as ancient China. Unfortunately, in the years since, this popular myth has been disproven. It is possible to balance an egg under the right conditions any day of the year, but I mean, it had to be mentioned on this list given that it is still believed by many today.
Now, the weather doesn't always cooperate with all your outdoor plans to welcome spring. If that's the case, then carry on with your usual winter habits. But if it is possible, you've got to get yourself outside! Spring is to be enjoyed outdoors. Take some of these ideas and make your first day of spring a cure your spring fever!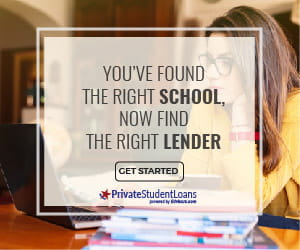 Win a $2,500 Scholarship!
Join ScholarshipPoints today and be automatically entered into our monthly $2,500 giveaway.