8 Things You Should Never Buy, Only Borrow
As a society, we tend to be very materialistic. We love our possessions and will spend great amounts of money just to get our hands on something. But what if there was a way to save money and still get the things we need or desire? Instead of pulling out your wallet, think about borrowing from friends and family before you buy something. Here are a few things you should always borrow:
Tools
Of course, every household needs the essentials. You're bound to need a hammer, screwdriver, tape measure and other basic tools at some point. But if you only need them for an occasional small project, why not call a friend or pop in to the neighbor's and ask to borrow them?
Travel stuff
Going on a big trip? Need a bigger suitcase, or just an extra bag to hold those odds and ends? Chances are your friends have an extra suitcase to spare. Save a little money (and space) by asking around first.
Air mattress
Family get-togethers and unexpected sleepovers call for extra spots for people to stay the night. Sure, you can always invest in an air mattress, but how often are you really going to use it? Skip the trouble and take advantage of someone else's.
Folding chairs and tables
If you don't entertain or throw parties very often, you probably don't have any extra tables or chairs lying around. Everyone's got an amateur party planner in their group, so ask around to see if anyone has some chairs and an extra table to spare.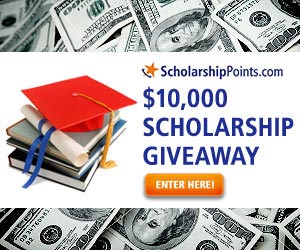 Camping stuff
How often do you actually go camping? Maybe a few times a year? Borrowing a tent, camping stove, a sleeping bag, and other camping gear is a better idea than buying it. Chances are they'll be sitting around taking up space more than they'll be used.
Anything sporty
If you aren't really into sports, but you do enjoy tossing a ball around every now and then, borrowing sports equipment makes way more sense than buying something that will only take up space 90% of the time. A friend or neighbor will probably be happy to lend their gear and toss the ol' pig skin back and forth.
Serving dishes
Again, if you're not a big party-thrower, you can live without these things. For the rare party you do put together, ask to borrow some serving dishes from someone you know. Just don't forget their invitation!
Printer
Okay, this one might be a little complicated. Some friends will get annoyed if you keep asking to use their printer. . If you're always running over to someone's house to print something, make sure you pitch in for paper or ink from time to time. (Don't forget, you can also go to a local library, school, or stores that specialize in printing or copying!) "I definitely need this," you might be telling yourself. "I'm, like, always printing things." Not.
Win a $2,500 Scholarship!
Join ScholarshipPoints today and be automatically entered into our monthly $2,500 giveaway.