8 College Dropouts Who Found Fame and Fortune
Mark Zuckerberg by Jakob Steinschaden licensed by CC BY-ND 2.0
Let's face it: while we all know that dropping out of college can be a shot in the dark, there are some people whose risky decision definitely played out in their favor!
Bill Gates
He's the richest man in the world, but did you know that Bill Gates not only dropped out of college before co-founding Microsoft, but that he dropped out of Harvard? That's right! After only two years at the Ivy League college, Gates abandoned his studies and is now estimated to be worth $86 billion.
Oprah Winfrey
You've probably seen that inspirational post going around about how at 20-something Oprah was struggling to make a living working in the media, but did you know that she dropped out of Tennessee State to pursue that career? Yep! She was offered a position working as an anchor and left TSU for the job, and while that didn't work out initially, we all know her name now and the woman has accumulated a net worth of $3 billion!
Steve Jobs
Another famous dropout, Steve Jobs left behind what he considered to be a boring education to begin his work on computers which eventually developed into the Apple frenzy nearly all of us are a part of! Before he died, Steve Jobs was worth over $10 billion.
Arash Ferdowsi
You might not be familiar with this name, but chances are you're very familiar with what got this man's name on the list: Dropbox. Ferdowsi left the highly esteemed MIT to pursue other interests and has certainly saved me a lot of trouble when it comes to accessing my documents no matter what devices I have handy. Barely in his 30s, Ferdowsi is already worth $400 million.
Sophia Amoruso
If you don't recognize her name, maybe you've heard of her clothing shop Nasty Gal, or her book #Girlboss, or perhaps you've watched the Netflix original series Girlboss, which is (semi-loosely) based on her success story. Sophia dropped out of community college, and it hasn't slowed her down in the slightest. Amoruso has an estimated net worth of 280 million.
Harrison Ford
You all know who Harrison Ford is. If you don't, I have two words for you: Star Wars. Having given up on a psychology major at Ripon College, he left to pursue a myriad of other interests but is, of course, best known for his role as Han Solo in the original Star Wars Trilogy as well as in Star Wars: The Force Awakens. Ford's current estimated net worth is set at 230 million dollars.
Mark Zuckerberg
I won't bore you with Zuckerberg's sob story. We've all heard it. Heartbroken college student creates social media site that now practically runs the planet and probably owns your soul and was able to quit college because of it. More power to him though, as he is now worth 64.1 billion dollars.
Well, there you have it kids. Now let's get back to our homework.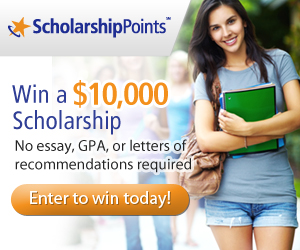 Win a $2,500 Scholarship!
Join ScholarshipPoints today and be automatically entered into our monthly $2,500 giveaway.