7 Things All College Seniors Need To Do Before They Graduate
So it's finally here: the year you thought would never come. You hear them say the word "graduation" during your freshman orientation, but you don't really know what that means until it hits you. It's your last year as an undergraduate student in college. There is so much to do before you graduate, and don't even start thinking about what you have to do post-graduation. Here are a number of things that you should try to get in before you walk across the graduation stage.
1. Skip as many classes as you can.
If the syllabus says you can miss up to five classes, do it. This is one of the last times you're going to be able to skip something just because you can.
2. Workout clothes are your friends.
Leggings and T-shirts are the uniform of a last semester college student. After this, you may have to wear business casual clothes every day.
3. Stay away from 8 AMs.
Do I have to say anything more?
4. Make time for your friends.
After you graduate, you're not going to see a lot of your college friends for a while. Make sure you prioritize some of your time to hang out with them while you can.
5. It's not too late to get involved.
If you have been putting off going to those club meetings, it's now or never. Go to at least one meeting and see what it's all about. You don't have to go back if you hate it, but you'll regret it if you never try.
6. Spend less time studying.
At this point, your brain is too full, and your classes have probably started repeating the same information. Trust yourself and know that you know what you're talking about at this point. Spend less time studying this year, and more time focusing on taking in the last bit of your college experience.
7. Go out when you don't feel like it.
Most memorable nights tend to be the spontaneous ones. That night where you expect to just hang out and watch Netflix, but then your best friend comes over and forces you out the door. It will probably be the one y'all talk about the rest of the year.
Make sure you make the most of your last term on campus. After this you have to enter the "real world," and get a "real job." Graduating is a weird time: you're excited, nervous, and scared all at the same time. Oddly enough, you will probably miss school once you're out in the working world.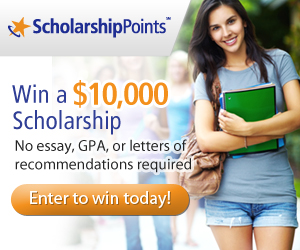 Win a $2,500 Scholarship!
Join ScholarshipPoints today and be automatically entered into our monthly $2,500 giveaway.