5 Things You'll Understand If You Love Valentine's Day
You Can Be Single and Still Love Valentine's Day
In the same way many non-Christians celebrate Christmas, a lot of single people celebrate Valentine's Day. The root of the holiday is about love in general, not just romantic love. There's a reason we're taught as children to give Valentine's cards and gifts to every person in our classrooms. Valentine's Day is meant to show our appreciation of all of our friends and loved ones. The older you become, the more the focus of Valentine's Day seems to shift to spoiling your significant other, but there's no reason to neglect the other relationships in your life on Valentine's Day, either. Giving your parents flowers or candy is a great way to remind them how much you care about them. And would you be mad if your friends gave you free chocolate? Spread the love. And the cavities.
You Don't Have to Go All Out
Extravagance is nice, but it's never expected. Often we feel guilty for not being able to give our significant others expensive jewelry or a romantic vacation to Paris. We'd rather get them nothing than to give them something they'd be disappointed with. But, in reality, even the smallest gestures are appreciated. It's the thought that counts, and as long as your gift comes from the heart, the recipient is sure to love it.
Valentine's Day Doesn't Come Just Once a Year
Valentine's Day is a lifestyle. Or rather, the principles of Valentine's Day are a lifestyle. With 365 days in a year, not just one should be dedicated to telling your loved ones how you feel about them. Spoiling the people you care about with gifts and affection is a nice surprise for them year round. Don't be afraid to buy your significant other stuffed bears and flowers in the middle of July. They'll appreciate it the same way they would in February. The gifts might not be red and pink and Cupid-themed, but the message remains the same.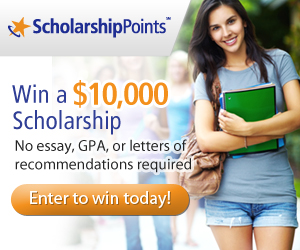 Haters Gonna Hate
You're used to cynics trying to ruin your fun, but you don't let the negativity get to you. You embrace the true spirit of Valentine's Day, which is all about spreading the love. Yes, everyone knows the holiday has become overly commercialized, and is mainly used as a ploy to get us to buy overpriced goods, but the celebrations are fun nonetheless. The people who participate in them don't do it for the benefit of capitalism, but to spread a bit of cheer. The intentions of celebrating Valentine's Day are good, not naive. If you love Valentine's Day, you probably go out of your way to be nicest to the people who dislike the holiday. They need the positivity more than anyone else.
Candy!
Even if you hate Valentine's Day, you have to love the after-holiday discounts on sweets. If you don't stock up on chocolate kisses and heart-shaped candy on February 15th, you're either lying, or you're missing out. Just because the M&Ms have hearts and sappy sayings on them doesn't mean they taste any different. Chocolate is chocolate, and it's an added bonus to an already fantastic holiday.
Win a $2,500 Scholarship!
Join ScholarshipPoints today and be automatically entered into our monthly $2,500 giveaway.