5 Reasons Why I Don't Support Greek Life
DSC_0034 by Elijah Carter licensed by CC BY-ND 2.0
Greek life can be a great experience for many college students. It's a great way for students to make friends and connections for the future, especially if you go to a larger school. But it's not for everyone, and there are a few key reasons why I don't support it.
$$$ doesn't equal friends
This is one of the major reasons why I don't support Greek life. I never understood why students would pay so much to make friends. At first I didn't even know you had to pay to become part of Greek life. I pay enough to attend college; I'm not going to pay even more to make friends.
Commitment
When one of my good friends decided to join a sorority, she told me about her experience. First of all, being a part of Greek life is a huge commitment. Sororities and fraternities host a lot of events. But did you know if you don't attend one of these events, you have to pay a fine? This may be the rule for certain sororities or frats, but there are many regulations that you will get fined for if violated. You also have to attend late night meetings to talk and learn about the chapter. So, if you are someone looking to join Greek life, be ready to give up plenty of your time.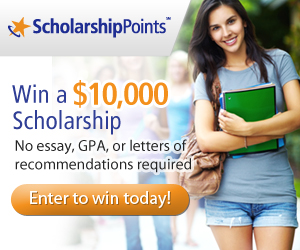 Recruitment
I also don't support Greek life's recruiting process. I don't like how some of them reject certain students because of their physical appearance or their personality. Most look for a specific type of person, with a specific look.
Being in college is about socializing, as well as finding yourself. So it's unfair that certain people are rejected from becoming part of a group. During recruitment or Rush week, some girls and guys try so hard to be the person sororities and frats want them to be. But I think it should be more about having a connection with others by being yourself and being unique. That's what college is about. So what makes those who are accepted better than those who are not?
Hazing
Schools may be taking action against hazing, but that doesn't mean it's not still happening. So now, after you've chosen which fraternity or sorority you want to join, and they've deemed you "good enough" to join their clique, after you've agreed to give them your money, they may still force you to participate in their challenges, harassment, and even abuse. I don't believe Greek life is that important. I don't believe anyone should be that desperate to join when there's a possibility of this.
Limitations
The final reason I don't support Greek life is because they treat it as if you're a part of a lifelong clique. A friend told me that when he was a part of his frat, they weren't even allowed to talk to anyone outside of that fraternity. I've lost a few friends and have seen other close friends separate because they joined a frat or sorority. It changes some people, and maybe even makes them feel like they're better than others.
I say if you want to make the most out of your college experience, join clubs or other organizations on campus. Even if you have to pay dues, at least your money is going towards something you enjoy, and you know you won't lose anything from it.
Win a $2,500 Scholarship!
Join ScholarshipPoints today and be automatically entered into our monthly $2,500 giveaway.
We think you'd also like...