5 Questions to Ask on a College Tour
Which majors are most popular?
Most schools have specific academic programs they're known for or are particularly proud of. During your college visits, you can get a real sense of which fields of study a university invests the most in, or values above some of the others. Ask specifically about any departments you may be interested in, as well, that way you can get a sense of if the school is a good fit for your academic needs.
How big is the campus?
Even if you research the numbers online or take a virtual tour of campus, it can be hard to measure the exact size of a school. Tour guides will be able to give you not only more statistics about student enrollment and physical size, but also an approximate estimation of how long it'll take you to walk from one side of campus to the other, from the dining hall to the dorms, or the nearest local hangouts. This will give you a much better sense of how easy (or difficult) it will be for you to navigate the campus on a daily basis.
How are the facilities?
Some buildings will be nicer and newer than others. You may want to ask which building houses your specific academic department, that way you know what conditions you'll be spending class time in. Ask about how old some of the buildings are and how recently renovation has been done, or if any renovations are being planned. But don't forget that you'll spend more time out of class than you will in it.
Ask about some of the other buildings on campus, too. If the library isn't a great place to study or hang out, or if the rec center has old equipment, you'll want to know these things in advance. This is also a good segue into asking about the dorms. You'll want to know which residence hall is the nicest place to live and which has the best dining hall.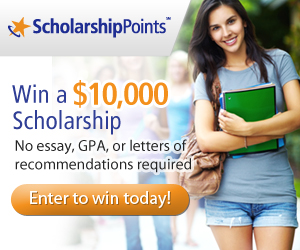 What are some of the extracurriculars?
During your campus tours, ask your guides about which clubs and organizations they're a part of or are familiar with. This is a good way to get a sense of how prevalent certain sports or activities are or how popular Greek life is. You can also get a glimpse at the range of clubs available. Every school has a few interesting, obscure groups that get together to discuss common interests outside of academic departments or school politics. You might be surprised by the variety.
Are the help centers helpful?
Every school has career centers, counseling centers, writing centers, etc., but how successful these programs are depends on the school. Ask your tour guides if they've ever gotten an internship through the career center, or if getting help from the writing center actually improved their grades. If you have any special health needs, it's also important to know what kind of services the school health center offers, and if the staff there are friendly and efficient. Part of your tuition and fees go towards help centers, so if you can't make good use of them, you're not getting your money's worth.
For other tips on visiting colleges and campus tours, click here.
Win a $2,500 Scholarship!
Join ScholarshipPoints today and be automatically entered into our monthly $2,500 giveaway.