13 Apps You Need to Download Before Traveling
Choosing an app to help with your travel plans can be just as hard as finding a place to go or stay. If you're looking for some tips, here are some of the top travel apps that should help you in your journey. (These apps are all available for iOS and Android.)
This app is great for group travelers. You can connect with each other, add restaurants you want to eat at, places you want to see, and activities you want to do. You can also keep track of your expenses and even add photos and videos.
So, you have a set destination and are ready to plan your flight. Download the Skiplagged app to help you find the cheapest flight available and save you up to 80%.
Did your flight get cancelled? Freebird alerts you when if you flight is affected and lets you choose a new one within minutes, for free!
Need something quick to eat while you're at the airport? Order right on your phone with the Grab app. Then, just walk up and grab your food. You can even save your favorite items for next time.
Vegetarian? No problem. The HappyCow app lists all vegan and vegetarian restaurants in over 175 countries. This app is $3.99.
This app gives you a list of all the best restaurants around you. You can even pay your bill through the app or split it with your friends.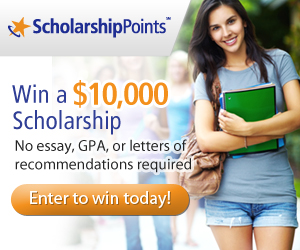 If you only need a hotel for the day to get ready for an event or just freshen up and recharge, this app has you covered with rooms up to 75% an overnight stay's price.
If you're traveling solo or are looking for a cheap place to stay, this app is designed to help you meet other people in fun, communal spaces.
This app helps you get discounts on hotel rooms from other people who've cancelled their trips. So, if your plans have changed but you have a nonrefundable room, you can sell it on Roomer.
No car? No problem. This app gives you the best walking route to your destination, plus all the best places to shop, eat, and explore in more than 100 cities, and they add more each week!
This app helps you make airport transfers with trains, taxi rides, and buses, in more than 500 cities.
This app helps you find the exact type of car you want and lets you rent it right from the owner. Ferrari, here I come!
This app was created in response to the 2015 Paris attack. The My Panda app gives you the level of security in different areas, so you can make informed decisions about where you want to go.
Wherever you're headed, these apps will make your stay that much more enjoyable. Happy wanderlusting!
Win a $2,500 Scholarship!
Join ScholarshipPoints today and be automatically entered into our monthly $2,500 giveaway.