How to Find Scholarships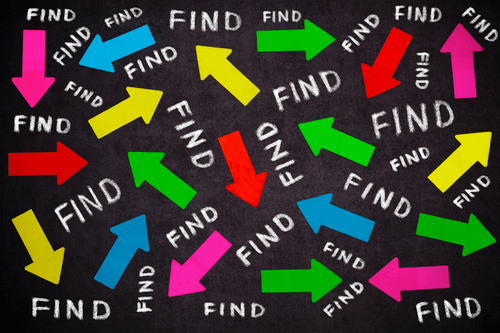 Finding Scholarships for College
Applying for college scholarships can be one of the most worthwhile uses of your time to help pay for your education. With a bit of effort and energy you could reap sizeable rewards. Even if you don't win a full-ride scholarship (and let's face it, most students don't) you can still chip away at your overall college costs and reduce the amount of money you would otherwise be required to borrow. Think of scholarships as free money. Similar to grants and unlike student loans, this is money that could be awarded to you that you are not required to repay in the future.
Scholarships exist for virtually every type of student — from high school to college & graduate students, and for students attending a trade or career school, as well as international students. The amount of each award can vary from a few hundred dollars to tens of thousands of dollars. Some scholarships are merit-based, meaning there are academic, athletic or artistic achievements required to qualify, other scholarships may call for specific qualifications such as ethnicity or gender. There are also need-based scholarships that are based on your demonstrated financial need to help pay for college.
There are literally millions of private scholarships that are provided each year from foundations, charities, clubs, churches, corporations, and even individuals. Many of the more popular, national scholarships from organizations like Coca Cola Scholars Foundation or The Gates Millennium Scholars Program are highly competitive with a generous number of awards given each year. So be aware that the odds of winning may be reduced based on the total number of people vying to win an award. Don't be discouraged, apply anyway and increase your overall odds of winning a scholarship by applying for both local and national scholarships. Any amount of free money to pay for college will be helpful for your academic (and financial) success.
With varying eligibility criteria, it can be overwhelming to find the opportunities you qualify for. Having a strategy can help, starting with a list of resources.
Scholarship Search Websites
Search through thousands of scholarships and get matched to opportunities you're eligible for. There are plenty of scholarship websites out there, but here are some of our favorites:
· StudentScholarshipSearch.com
· Niche
· Fastweb
· Scholarships.com
· Cappex
· CollegeXpress
· College Board
State and National Scholarships for College
Many states have scholarship programs that offer aid to students for a variety of reasons, including income status, academic standing, declared major and more. Check with your state's website to discover state-specific options you may qualify for. Hint: more than likely, you will need to prove in-state residency.
The federal government also sponsors scholarship programs, like the National Merit Scholarship Program.
Some state and federal scholarships are particularly generous, so it's important to do your research and take advantage of any state and federal opportunities you may qualify for. There are also a number of organizations with a nationwide reach that offer scholarship opportunities, such as the Gates Millennium Scholars Program.
Look on Campus for College Scholarships
Scholarships aren't just for high school students. Many colleges offer scholarships to their students throughout their education. If you're currently in college, or a high school senior who has committed to a college, ask your financial aid advisor, TRIO counselor or department faculty about possible opportunities. These scholarships are awarded directly by the college and will likely have fewer applicants.
Searching for Local College Scholarships
Many local organizations offer scholarships as well. Take the time to check around your town/city to see if any local businesses or organizations sponsor scholarships. A few places to look include your church, local community organizations, your or a family member's employer or union, or local branches of nationwide organizations. You may also want to stop by your local library (yes, libraries are still relevant) and look for information in their reference section.
Don't Give Up on Your Scholarship Search
If you've applied to scholarships and haven't been awarded anything yet, don't lose hope! There are thousands of scholarships out there for everything from your college major to your ancestry.
Remember, not all scholarships are merit or need-based. ScholarshipPoints.com gives away thousands of dollars every month to students like you. Earn points by completing offers and redeem those points for entries into scholarship drawings. One point = one entry, so the more points you earn, the more chances you have to win. Sign up for an automatic entry into our next scholarship!
Win a $2,500 Scholarship!
Join ScholarshipPoints today and be automatically entered into our monthly $2,500 giveaway.
Common Questions
Question: Can I get a scholarship with a low GPA?
Answer: Absolutely. You can win a sweepstakes-based scholarship without any GPA requirements. Sign up for ScholarshipPoints.com, which awards scholarships through points and is not based on your GPA. You will also find a number of partner scholarships that also do not require a strong GPA. Lastly, there are a ton of non-merit based scholarships that exist. Simply research and apply for as many as possible.
Question: Are there scholarships for graduate students?
Answer: Yes. While there are more scholarships available to undergraduate students, graduate students can still find scholarships and many of them are sizeable award amounts. A good place to start your search is StudentScholarshipSearch.com.
Question: Is it really worthwhile to apply for scholarships?
Answer: Many students think they'll never win a scholarship and decide "so why bother?" But consider this: good grades are not the only determining factor in scoring a scholarship, so it is absolutely worthwhile to apply. Some scholarships are need-based, talent-based, location-based, and even sweepstakes-based. Plus, you can't win if you never apply. It takes time, yes. But the return on investment is worth it. For example, even if you only won a small, local scholarship of $350 and it took you 2 hours to complete the essay, that amounts to $175/hour. Plus, last we checked, textbooks were pretty expensive. Every little bit of free money helps!
Question: How long should a scholarship essay be?
Answer: If you think your scholarship essay is simply being scanned and not thoroughly reviewed, think again. Scholarship providers often have committees who put a lot of time and thought in their review of your essay submission. Here are some important things to note: Pay attention to the word count regardless of what it is. Fewer words than are required will often result in instant disqualification. There are some scholarship essay requirements that have 500 words or less and others that require thousands of words. Regardless of the word count, stay on topic and be sure to answer the question(s) asked.
We think you'd also like...