Scholarship Application Mistakes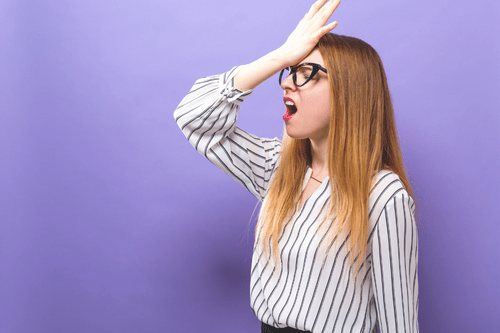 Everyone makes mistakes, but you don't want to make them on a scholarship application that costs you winning the money you need for your education. This means paying attention to every little detail to make certain you get it right. You need to know what's being asked of you and you need to comply with the requirements in order to impress the judging committee. Avoid the pitfalls by knowing what's required of you and following the rules to the letter.
Missing deadlines
Missing deadlines is one of the most common and largest scholarship mistakes. Make a spreadsheet, build a calendar and set reminders. Once you find a scholarship you're interested in, make sure you hit that deadline so you don't lose out on the money.
Not following directions
Not following directions means many things when it comes to submitting scholarship applications. Misspellings, omitting information, askew facts or not following the scholarship essay directions can cost you the award. You need to be diligent in the details and triple-check your work. Don't lose out on a scholarship for a mistake that's easily preventable. You might even want to partner with a friend and agree to go over each other's applications for errors. This symbiotic relationship helps you avoid the pitfalls of tiny errors.
Scholarship essay mistakes
Word count is probably the most common scholarship essay mistake. If the application asks for a word range, hit the range. If it asks for a specific word count, hit the word count EXACTLY. This shows you're capable of paying attention and satisfying specific requirements. Another common mistake is falling off topic. Yes, you want your essay to stand out from all the others. It needs to be unique but it needs to address the topic at hand. Too far off course and it just looks like you are repurposing another essay because you're too lazy to write a new one.
Build your brand
A great way to stand out in the scholarship application process is to build your own brand. Let the council know who you are with a website designed specifically towards your college goals. This gives you a chance to present the deciding committee with information beyond the application. Showcase all the positive sides of you and what you like to do in the world. Don't be fragmented, but rather be focused on your goals, dreams and how that will make the world a better place. Couple this with a specific email and social media profile aimed at education and you can make a truly positive impression.
Scholarship committees want to give their money away to deserving students. It's your job to properly sell yourself so they know why you are the right choice. Build a profile that can't be ignored, one that showcases your originality, your character and your drive to be successful. These factors will be enough to push you over the edge and help you win the money you need for school.