Scholarship Finder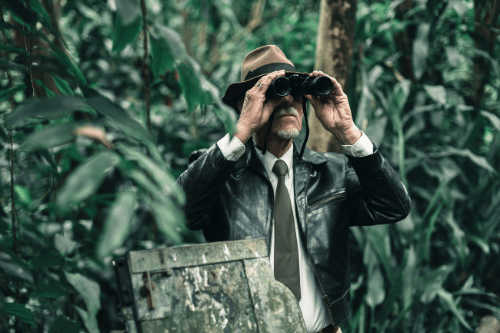 Find Scholarships
There are so many ways to find scholarships. You can enquire about awards offered by your college or university, browse online databases with millions of opportunities, and even see if organizations or companies you keep up with sponsor any scholarships. With a variety of scholarships available, finding ones you're eligible for can be a challenge, and we want to help. Here, you can find the best places and strategies for finding scholarships.
Best Place to Find Scholarships
The best places to find scholarships are going to be scholarship sites. Many of these websites have their own database of scholarships you can browse, and some have helpful scholarship lists for specific categories like community college scholarships, first responder scholarships, and more. Websites of this nature include:
Best Way to Find Scholarships
The best way to find scholarships is to start early. The earlier you start your scholarship search, the more likely you are to run into scholarships that you may be eligible for. So figure out what is out there as soon as you can. Once you know which scholarships to tackle, you can start prepping your applications so that you don't miss a deadline.
ScholarshipPoints
is the place where you can win a $2,500 scholarship - no GPA, no essay, and no hassle!
Enter Scholarship
How to Find Scholarship Opportunities
You can approach your scholarship search a number of ways. Scholarship databases are easy to access, but going the extra mile in your search could help you find more opportunities. These are some ideas to help you cover all your scholarship search bases:
Search scholarship databases - Many sites with a scholarship database will be able to match you with scholarships based on your profile information. This can be helpful for not only showing you scholarships you can apply for, but also narrowing down scholarships that you can be competitive for.
Contact the financial aid office of a school or college - The financial aid office of a school or college will have the latest information on scholarships offered by the institution. On top of that, you may be able to discover scholarships that you won't find on a scholarship database.
Look up professional organizations related to your field of interest or major - Many professional organizations pay it forward by awarding scholarships to students planning to enter a particular field. Be sure to search for any organizations that support your major or field of interest because they may award a scholarship you can apply for.
Research ethnicity-, religion-, and community-based organizations - There are plenty of scholarships available to students based on their ethnicity, and it is easy to find scholarships lists like Scholarships for Hispanics, Scholarships for African Africans, and more. The same goes for faith- and community-based organizations. If you are a member of a particular faith or community group, don't cut your scholarship search short without seeing if you can apply for one of those unique, specific scholarships.
Win a $2,500 Scholarship!
Join ScholarshipPoints today and be automatically entered into our monthly $2,500 giveaway.