How to Ask for a Letter of Recommendation for College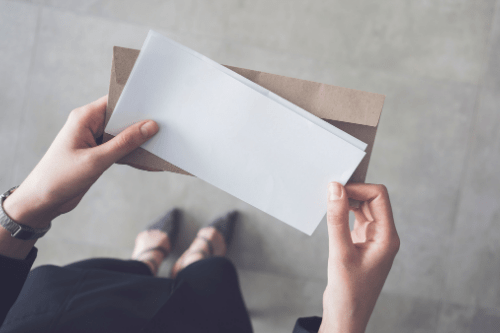 Some college applications will require letters of recommendation. Here's what you need to know about who to ask, how to ask, and when to request a letter of recommendation.
What is a letter of recommendation for college?
Long story short, a letter of recommendation is a letter in which there is an endorsement of a college applicant (you) that is written to boost your chances for admission. Recommendation letters are both brief and formal. The letter should highlight your most positive qualities and explain why you will be successful at a respective college and program of study.
Who can write a letter of recommendation for college?
Your college application may be very specific about the type of person they want to provide the letter of recommendation. Ideally, students will want to choose a close teacher, coach, or counselor. Another option is choosing someone whom you may have a relationship with in terms of academic clubs or volunteer programs. Sports teams outside of your school are also a choice for students in club sports. The idea is that you'll want to choose someone who can describe your personality traits, work ethic, skills, and talents. Your letter of recommendation should also demonstrate the interest and passion you have for your college career, and the writer of your letter should be able to articulate that.
Requesting a letter of recommendation for college
Be tactful when asking for your letter of recommendation. Although you may have a positive relationship with whomever you choose, the best references require a fair amount of detail to support their positive recommendation of you. Help them to do this by letting them know if there's anything that you would like to be shared. Try to arrange an in-person meeting. Don't be afraid to ask them if they'd be comfortable endorsing you as a candidate for the colleges you are applying to. Most teachers, coaches, and counselors are more than happy to do this.
ScholarshipPoints
is the place where you can win a $2,500 scholarship - no GPA, no essay, and no hassle!
Enter Scholarship
What information should I provide to my recommenders?
When providing information to your recommenders of choice, make sure you're clear about what you're asking them to do. You can also provide summaries of related work and school activities you've done, along with your resume if you have one. Feel free to share report cards, and awards or recognition you may have gotten academically or in athletics. Don't be shy! The more information you provide, the more your recommender can speak to.
When should I ask for letters of recommendation?
It's best to ask as early as possible. The end of a semester is not the time to ask for recommendations. Your coach, teacher, etc., may be backed up with finishing papers, grading final exams, or even writing letters for other students. Asking for a letter earlier gets your recommendation on their radar, gives them enough time to figure out what to write, and shows them that you value their time. Simply put, asking earlier yields better results than procrastinating.
How do I submit my letters of recommendation?
You can assign recommenders through your school's application. Typically you're asked to provide the name, relationship (such as teacher), and email address of whomever you have recommending you. You can also ask a school counselor for assistance. They can always provide you with a hub of resources as well as guidance throughout the entire process. They are there for a reason, and that's to help students like you.
Are you interested in scholarships for college?
When you sign up for ScholarshipPoints, you are automatically entered into our $2,500 scholarship drawing. We have given away more than $1,000,000 to date. And who knows? You could be the next winner.
Win a $2,500 Scholarship!
Join ScholarshipPoints today and be automatically entered into our monthly $2,500 giveaway.