Do Scholarships Pay for Housing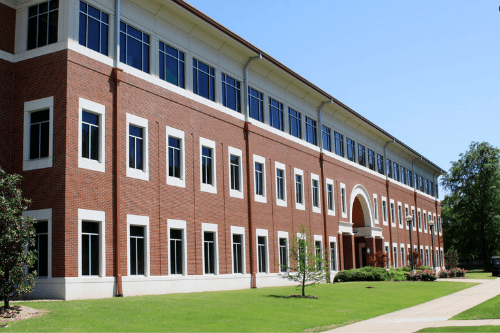 Everyone knows you can use scholarship money to help cover tuition, fees, and books, but what about housing? Can you use scholarship money to help pay for on-campus or off-campus housing? Are there scholarships specifically for living expenses? Let's look closer at how you can use your scholarships and other gift-aid, to make housing more affordable.
Are There Scholarships for Housing?
Yes. There are some scholarships specifically for housing. But if you're asking if you can use your scholarship money in general to pay for housing, the answer is, it depends.
Some scholarships may allow you to use the funds to cover your on-campus or off-campus housing, but it's worth noting that most scholarships come with stipulations on how the money can be used. In other words, there is no straight up "yes" or "no" answer that covers all situations. Read through the rules on your scholarship award, or contact the sponsor for clarification if you're not sure.
Below is a list of top-dollar scholarships that have been known to help students.
Remember, if you missed this year's deadline look at the dates and block them on your calendar to submit next year. Good luck.
Over $40 million in scholarships have been awarded to date through the Burger King McLamore Foundation, and each year thousands of students continue to be awarded. Awards range from $1,000 to $50,000.
Deadline: December 15
This opportunity is open to full-time college and university students who want to enter alone or as part of a team of promising inventors. Awards are considered cash prizes (vs. traditional scholarships) and winners may receive $15,000, with additional prize money for runners-up ($5,000) and People's Choice winners ($1,500).
Deadline: June 8
This program is geared for students under the age of 18. Scholarships are awarded to individuals who submit significant pieces of work they created in the categories of science, technology, engineering, mathematics, literature, music, philosophy, and outside-the-box. Awards are $10K, $25K and $50K.
Deadline: February 12
Don't let the name fool you. Dell awards a number of scholarships each year, and academics are not the only criteria. Selected students are given the opportunity to work with mentors to help them succeed, and scholarship award amounts are $20,000 . . . not to mention a brand new laptop.
Deadline: December 1
Students are encouraged to submit a goal through a video pitch that focuses on how she or he desires to change the world. This is a pretty popular scholarship as 20 winners are chosen, and five will receive a $100,000 scholarship.
Deadline: October 17
Selected students will win a $10,000 scholarship. This program is designed for aspiring computer scientists who excel in technology and want to become leaders in the field.
Deadline: December 5
Designed for students pursuing a graduate degree, this scholarship program awards up to $30,000. A variety of criteria apply for submission, including academic performance and examples of public service.
Deadline: February 2
Open to students aged 4 to 18 years old, Project Paradigm awards up to $100,000 to the top 100 entries that address ways to "use kindness, creativity, and collaboration to help solve real life problems."
Deadline: May 1
In addition to some scholarships, there are other ways to help pay for housing while in college.
Look for College Housing Grants
A grant, like a scholarship, is money for college that you do not need to repay. Grants can be used for a variety of college expenses including housing. Unlike scholarships, grants don't come with the same rules and stipulations and can typically be used for a wider variety of expenses. Federal Pell Grants for example, which are awarded by the Federal Government to students who have filed the FAFSA® and demonstrate exceptional financial need, can be used for housing expenses.
Where to Find Housing Grants for College Students
The best place to start your search for housing grants is at your college's financial aid office. A lot of schools administer this type of aid directly, and the staff may be able to help you locate the right grants to apply for. If you live on campus and qualify for this type of grant, your college may apply it directly to your outstanding balance for on-campus housing.
You can also ask the financial aid office about scholarships for housing and other programs, in addition to grants, that may be available to students to help make housing more affordable.
As mentioned, if you received a Pell Grant from the government after filing the FAFSA, that money may also be used to help pay for housing. Pell Grants may be up to $6,195 per year. Another grant offered by the federal government is the Federal Supplemental Educational Opportunity Grant (FSEOG). This grant is offered to students who complete the FAFSA and also demonstrate exceptional financial need; however, not all schools participate in the FSEOG program. If you meet the eligibility criteria, and your school participates, you could be eligible for up to $4,000 per year and these funds could help you pay for housing.
Federal, state, and local governments as well as your college and non-profit organizations are all great places to look for grants that may be used for housing expenses. If scholarships, grants, and federal financial aid are not enough, private student loans are another option available to students and their families to help fill the gaps in financial aid.
Win a $2,500 Scholarship!
Join ScholarshipPoints today and be automatically entered into our monthly $2,500 giveaway.