College Application Deadlines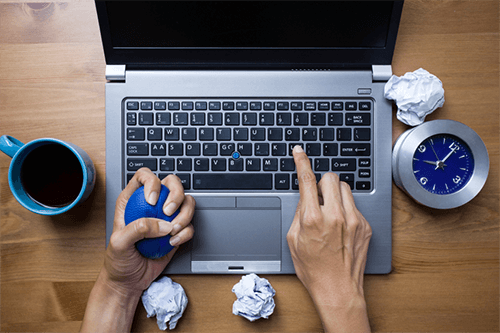 How do college application deadlines work?
Your college application deadline depends on how you decide to apply. Your application options include regular decision (RD), early decision (ED), early action (EA), and rolling admissions (RA). Some schools you're interested in may have different applications to choose from, whereas others may have one that you must use. Whatever scenario you face, you need to know what the different applications mean and what you can expect so that you get your applications turned in on time.
What is Regular Decision?
Regular decision (RD) is the normal application that most students are familiar with. Under this option, students submit their applications by the school's published deadline. In most cases, students applying RD will have an application deadline in January and should expect an admissions decision in March or early April. It is possible that some schools will have earlier or later RD application deadlines, so make note of the deadlines for the schools you're interested in.
Additionally, if there are priority deadlines for being considered for financial aid, make sure you meet those. You don't want to miss out on financial aid you qualify for because you submitted your application at a later time. RD applicants, like many others, have until May 1, College Decision Day, to accept or decline offers.
What is Early Decision?
Early decision (ED) is the most binding of the application processes, and the deadlines are normally on the 1st or 15th of November. ED permits a student to apply early to one college and get an early decision, which is great, but there is a catch. Applying ED to a school means that you agree to attend the school if you are accepted.
Most schools will have no problem with a student rejecting an ED acceptance if the financial aid package is insufficient, or there are other extenuating circumstances involving the health of the applicant or family member. However, some students try to take advantage of ED. If a school finds out that a student applied ED to another school, there is a good chance that student's application would be rejected from both schools.
In addition, some schools that offer ED also offer Early Decision II (ED II), which is another opportunity for students to apply ED but with a later deadline usually in January. The same rules apply, and students should expect to receive their decisions in February.
What is Early Action?
Early action (EA) is similar to ED with the exception that you are not expected to attend the school you're accepted to. EA allows you to get your decision sooner than if you apply RD. With EA, you typically apply by November 1st or 15th, and get your decision between mid to late December.
There are three outcomes for EA applicants: acceptance, denial, and deferral. Deferral means that your application will be reevaluated with RD applicants. Another cool feature of EA is that if you're accepted into a school, you'll have plenty of time to compare school offers and decide where you would like to go.
There's also Restrictive (or Single-Choice) Early Action (REA), which is usually used by private colleges such as Harvard, Yale, Stanford, etc. REA means that you can apply early to one private college. It's kind of a mix between Early Decision and Early Action, but it's not binding. You can attend a different school.
What is Rolling Admissions?
Not many traditional schools go the rolling admissions (RA) route, but if you're interested in one that does, it means it may only take a few weeks to get your decision. Because RA applications may not have any hard deadlines, you probably want to create your own. The later you apply, the less likely you are to be awarded financial aid, or to have your first choice in housing or classes, since many schools have priority dates for those things.
While some traditional four-year colleges may offer this as an option, it's more common to see this type of admissions for colleges which have non-traditional terms. For example, programs which are measured in clock hours versus credits, or schools which start a new term every few weeks.
Two positives about RA is that it is flexible and not binding. RA programs allow you to apply for other schools if you'd like, so being interested in, but not sold on a school is okay. RA applications also open up pretty early, so you may receive an early offer, providing the same benefit of an EA program. Also, applying early to RA schools could grant you more time to consider your college options.
When is the deadline for college applications?
Deadlines vary depending on the type of application, but here is how it typically works.
Regular Decision - Between January 1st and the 15th
Early Decision - Between November 1st and the 15th
Early Action - Between November 1st and the 15th
Rolling Admissions - Varies by school, but applications are usually reviewed as they are received
Can I still submit my college application after the deadline?
Maybe. If you happen to miss an application deadline, your best bet is going to be being proactive. If you have a valid reason for missing the deadline outside of "It slipped my mind," or "I forgot," then you may still have a chance. Something serious could have happened and prevented you from completing your application in time, and some schools may be sensitive to that.
What to do if you miss the college application deadline?
Contact the admissions office of the school you wanted to apply for, ask them if they are still accepting applications, and be ready to explain why you missed the application deadline. If you are able to submit your application, make sure that you have everything you need: recommendation letters, transcripts, completed application, etc.
Can I submit a college application on the deadline?
Yes, you can submit your application on the deadline. The specified date for the application just means that you have until the end of that day (11:59 PM) to complete and submit your application—but word of caution, check the time zone! While some applications will be based on your local time, you want to make sure. You can submit your application before then as well, which is what we recommend.
What is a postmark deadline for college applications?
For college applications, a postmark deadline would only apply to paper applications, and it is the same as the application deadline. When you mail in your application, the post office marks your envelope to indicate the date it was received and processed. Your school will use that as a reference for determining when your application was submitted.
What colleges have late application deadlines?
Considering that many college application deadlines are in January, we're supplying a list of colleges with deadlines between February and August. List data was gathered from Big Future. Please note that deadlines are subject to change, and you should check out the school's website or contact the admissions department for the most accurate information.
Deadlines updated as of Dec. 4, 2020.
Schools with February Application Deadlines
| | |
| --- | --- |
| School | Deadline |
| Abilene Christian University | 2/15 |
| Allegheny College | 2/15 |
| Assumption College | 2/15 |
| Baylor University | 2/1 |
| Birmingham-Southern College | 2/1 |
| Brigham Young University | 2/1 |
| Brigham Young University–Hawaii | 2/15 |
| Brigham Young University–Idaho | 2/1 |
| Bryant University | 2/3 |
| Butler University | 2/1 |
| Catholic University of America | 2/15 |
| Champlain College | 2/1 |
| Christopher Newport University | 2/1 |
| City University of New York: Baruch College | 2/1 |
| College of the Atlantic | 2/15 |
| College of Wooster | 2/15 |
| Colorado State University | 2/1 |
| Creighton University | 2/15 |
| DePaul University | 2/1 |
| DePauw University | 2/1 |
| Dickinson College | 2/1 |
| Drew University | 2/15 |
| Earlham College | 2/15 |
| Ecole Hoteliere de Lausanne | 2/1 |
| Emmanuel College (Massachusetts) | 2/15 |
| Endicott College | 2/15 |
| Gettysburg College | 2/1 |
| Gonzaga University | 2/1 |
| Grove City College | 2/1 |
| Guilford College | 2/15 |
| Hillsdale College | 2/15 |
| Hobart and William Smith Colleges | 2/1 |
| Hope International University | 2/1 |
| Howard University | 2/15 |
| Iona College | 2/15 |
| Ithaca College | 2/1 |
| Jewish Theological Seminary of America | 2/15 |
| Knox College | 2/1 |
| La Sierra University | 2/1 |
| Marist College | 2/1 |
| Maryland Institute College of Art | 2/1 |
| Massachusetts College of Art and Design | 2/1 |
| MCPHS University | 2/1 |
| Meredith College | 2/15 |
| Merrimack College | 2/15 |
| Miami University: Oxford | 2/1 |
| Morehouse College | 2/15 |
| Muhlenberg College | 2/15 |
| Nazareth College | 2/15 |
| North Carolina State University | 2/1 |
| Ohio State University: Columbus Campus | 2/1 |
| Old Dominion University | 2/1 |
| Pace University | 2/15 |
| Pace University: Pleasantville/Briarcliff | 2/15 |
| Pennsylvania College of Health Sciences | 2/1 |
| Queen's University | 2/15 |
| Quinnipiac University | 2/1 |
| Radford University | 2/1 |
| Randolph College | 2/1 |
| Rhode Island School of Design | 2/1 |
| Roger Williams University | 2/1 |
| Rollins College | 2/15 |
| Saint Anselm College | 2/1 |
| Saint Michael's College | 2/1 |
| Sewanee: The University of the South | 2/1 |
| Siena College | 2/15 |
| Simmons College | 2/1 |
| Spelman College | 2/1 |
| St. Lawrence University | 2/1 |
| St. Mary's College of California | 2/1 |
| Stevens Institute of Technology | 2/1 |
| Suffolk University | 2/1 |
| SUNY University at Stony Brook | 2/1 |
| Susquehanna University | 2/15 |
| Texas Christian University | 2/15 |
| Towson University | 2/15 |
| Transylvania University | 2/1 |
| Trinity University | 2/1 |
| United States Coast Guard Academy | 2/1 |
| United States Military Academy | 2/28 |
| Unity College | 2/15 |
| University of British Columbia | 2/2 |
| University of Cincinnati | 2/1 |
| University of Kentucky | 2/15 |
| University of Mary Washington | 2/1 |
| University of Maryland: Baltimore County | 2/1 |
| University of Massachusetts Lowell | 2/15 |
| University of Michigan | 2/1 |
| University of New England | 2/15 |
| University of New Hampshire | 2/1 |
| University of North Carolina at Asheville | 2/15 |
| University of North Carolina at Wilmington | 2/1 |
| University of Portland | 2/1 |
| University of Puerto Rico: Medical Sciences | 2/15 |
| University of Rhode Island | 2/1 |
| University of Wisconsin–Madison | 2/1 |
| Ursinus College | 2/15 |
| Virginia Military Institute | 2/1 |
| Wagner College | 2/15 |
| Washington College | 2/15 |
| Webb Institute | 2/15 |
| Wofford College | 2/1 |
| Worcester Polytechnic Institute | 2/1 |
Schools with March Application Deadlines
| | |
| --- | --- |
| School | Deadline |
| Adrian College | 3/15 |
| Appalachian State University | 3/15 |
| Arcadia University | 3/1 |
| Boston Baptist College | 3/15 |
| California State University: Bakersfield | 3/1 |
| Charles Drew University of Medicine and Science | 3/1 |
| Coe College | 3/1 |
| Colorado School of Mines | 3/1 |
| Columbia College of Nursing | 3/1 |
| East Carolina University | 3/15 |
| Elmira College | 3/15 |
| Escuela de Artes Plasticas de Puerto Rico | 3/26 |
| Flagler College | 3/1 |
| Georgia State University | 3/1 |
| Great Lakes Christian College | 3/1 |
| Gutenberg College | 3/1 |
| Hampden-Sydney College | 3/1 |
| Hampton University | 3/1 |
| Hanover College | 3/1 |
| Illinois State University | 3/1 |
| John Cabot University | 3/1 |
| Juniata College | 3/15 |
| Lewis & Clark College | 3/1 |
| Lycoming College | 3/1 |
| Maine Maritime Academy | 3/1 |
| Manhattanville College | 3/1 |
| Marygrove College | 3/15 |
| Monmouth University | 3/1 |
| Montclair State University | 3/1 |
| Moody Bible Institute | 3/1 |
| Moravian College | 3/1 |
| Mount St. Mary's University | 3/1 |
| New Jersey Institute of Technology | 3/1 |
| Ramapo College of New Jersey | 3/1 |
| Randolph-Macon College | 3/1 |
| Rhode Island College | 3/15 |
| Roanoke College | 3/15 |
| Rose-Hulman Institute of Technology | 3/1 |
| Rowan University | 3/1 |
| SUNY Downstate Medical Center | 3/1 |
| SUNY University at Albany | 3/1 |
| Temple University | 3/1 |
| United States Merchant Marine Academy | 3/1 |
| University of Dallas | 3/1 |
| University of Dayton | 3/1 |
| University of Hawaii at Manoa | 3/1 |
| University of Minnesota: Morris | 3/15 |
| University of North Carolina at Greensboro | 3/1 |
| University of North Carolina School of the Arts | 3/15 |
| University of Scranton | 3/1 |
| University of South Florida | 3/1 |
| University of Toronto | 3/1 |
| University of Waterloo | 3/28 |
| Vanguard University of Southern California | 3/2 |
| Washington & Jefferson College | 3/1 |
| Wells College | 3/1 |
| Western Carolina University | 3/1 |
| Westfield State University | 3/1 |
| Whitworth University | 3/1 |
| Winston-Salem State University | 3/15 |
Schools with April Application Deadlines
| | |
| --- | --- |
| School | Deadline |
| Bastyr University | 4/15 |
| Berea College | 4/30 |
| College of Charleston | 4/1 |
| East Stroudsburg University of Pennsylvania | 4/1 |
| Family of Faith College | 4/1 |
| Georgia College and State University | 4/1 |
| Gustavus Adolphus College | 4/1 |
| Johns Hopkins University: Peabody Conservatory of Music | 4/1 |
| Keene State College | 4/1 |
| Lakeview College of Nursing | 4/1 |
| Louisiana State University and Agricultural and Mechanical College | 4/15 |
| Methodist College | 4/15 |
| Minneapolis College of Art and Design | 4/1 |
| Morgan State University | 4/15 |
| Mount Carmel College of Nursing | 4/1 |
| New College of Florida | 4/15 |
| New Jersey City University | 4/1 |
| North Carolina Agricultural and Technical State University | 4/1 |
| North Park University | 4/1 |
| Plymouth State University | 4/1 |
| Point Loma Nazarene University | 4/1 |
| Resurrection University | 4/1 |
| Salem State University | 4/15 |
| Simon Fraser University | 4/30 |
| Singapore Management University | 4/1 |
| Springfield College | 4/1 |
| St. Vincent College | 4/1 |
| SUNY College at New Paltz | 4/1 |
| Universidad Central del Caribe | 4/1 |
| University of Houston | 4/1 |
| University of Iowa | 4/1 |
| University of Kansas | 4/1 |
| University of Massachusetts Boston | 4/1 |
| University of New Hampshire at Manchester | 4/1 |
| University of Oklahoma | 4/1 |
| University of South Florida: Saint Petersburg | 4/15 |
| University of Utah | 4/1 |
| University of the Virgin Islands | 4/30 |
Schools with May Application Deadlines
| | |
| --- | --- |
| School | Deadline |
| Al Akhawayn University | 5/31 |
| American Jewish University | 5/31 |
| American University in Cairo | 5/15 |
| Aurora University | 5/1 |
| Austin College | 5/1 |
| Baptist College of Health Sciences | 5/1 |
| Bard College at Simon's Rock | 5/1 |
| Bayamon Central University | 5/6 |
| Bridgewater College | 5/1 |
| California State Polytechnic University: Pomona | 5/1 |
| Canisius College | 5/1 |
| Capital University | 5/1 |
| Carroll College | 5/1 |
| City University of New York: John Jay College of Criminal Justice | 5/31 |
| Clemson University | 5/1 |
| College of Saint Rose | 5/1 |
| Delaware Valley University | 5/1 |
| Eastern Washington University | 5/15 |
| Florida Agricultural and Mechanical University | 5/15 |
| Florida Atlantic University | 5/1 |
| Florida Gulf Coast University | 5/1 |
| Georgia Southern University | 5/1 |
| Grand Valley State University | 5/1 |
| Holy Trinity Orthodox Seminary | 5/1 |
| Huston-Tillotson University | 5/1 |
| Indiana University–Purdue University Indianapolis | 5/1 |
| Inter American University of Puerto Rico: Aguadilla Campus | 5/15 |
| Inter American University of Puerto Rico: Bayamon Campus | 5/1 |
| Inter American University of Puerto Rico: Fajardo Campus | 5/15 |
| Inter American University of Puerto Rico: Metropolitan Campus | 5/15 |
| Inter American University of Puerto Rico: Ponce Campus | 5/15 |
| Inter American University of Puerto Rico: San German Campus | 5/15 |
| Johnson University: Florida | 5/1 |
| Kean University | 5/31 |
| Kennesaw State University | 5/8 |
| Life Pacific College | 5/3 |
| Marietta College | 5/1 |
| Massachusetts Maritime Academy | 5/1 |
| McNally Smith College of Music | 5/1 |
| Norfolk State University | 5/31 |
| Olivet Nazarene University | 5/15 |
| Philander Smith College | 5/1 |
| Regent University | 5/1 |
| Richard Stockton College of New Jersey | 5/1 |
| School of the Art Institute of Chicago | 5/1 |
| Southeastern University | 5/1 |
| Southern Illinois University Carbondale | 5/1 |
| Southern Illinois University Edwardsville | 5/1 |
| Southern Utah University | 5/1 |
| St. Edward's University | 5/1 |
| St. Mary's University of Minnesota | 5/1 |
| Texas State University | 5/1 |
| Touro University Worldwide | 5/15 |
| Universidad Autonoma de Coahuila | 5/15 |
| University College of San Juan | 5/1 |
| University of Alberta | 5/1 |
| University of Arizona | 5/1 |
| University of Central Florida | 5/1 |
| University of Nebraska–Lincoln | 5/1 |
| University of Nevada: Reno | 5/31 |
| University of New Mexico | 5/1 |
| University of South Florida: Sarasota-Manatee | 5/1 |
| University of St. Thomas | 5/1 |
| Virginia State University | 5/1 |
| Westminster College (Pennsylvania) | 5/1 |
| Wilberforce University | 5/1 |
| Winthrop University | 5/1 |
| Worcester State University | 5/1 |
| Yonsei University | 5/15 |
Schools with June Application Deadlines
| | |
| --- | --- |
| School | Deadline |
| Art Academy of Cincinnati | 6/30 |
| Auburn University | 6/1 |
| Augusta University | 6/1 |
| Azusa Pacific University | 6/1 |
| Central Connecticut State University | 6/1 |
| Clark Atlanta University | 6/1 |
| Columbia University: School of General Studies | 6/1 |
| Columbus State University | 6/30 |
| Elizabeth City State University | 6/30 |
| Georgia Gwinnett College | 6/1 |
| Grace Bible College | 6/1 |
| Haskell Indian Nations University | 6/1 |
| Hendrix College | 6/1 |
| Jacksonville University | 6/1 |
| Johnson University | 6/1 |
| Keystone College | 6/1 |
| Lubbock Christian University | 6/1 |
| Medical University of South Carolina | 6/30 |
| Mercy College of Health Sciences | 6/15 |
| Metropolitan State University | 6/15 |
| North Central University | 6/1 |
| Oregon State University | 6/1 |
| Patrick Henry College | 6/15 |
| Prairie View A&M University | 6/1 |
| Presbyterian College | 6/30 |
| Regis College | 6/1 |
| Roseman University of Health Sciences | 6/1 |
| Shiloh University | 6/6 |
| Southwestern Adventist University | 6/1 |
| St. Luke's College | 6/30 |
| University of Alaska Anchorage | 6/15 |
| University of Houston–Clear Lake | 6/1 |
| University of Texas at San Antonio | 6/1 |
| University of the District of Columbia | 6/14 |
| University of the Sacred Heart | 6/30 |
| University of Washington Tacoma | 6/1 |
| University of West Florida | 6/30 |
| University of West Georgia | 6/1 |
| Valdosta State University | 6/15 |
| Virginia Union University | 6/30 |
| Visible Music College | 6/30 |
| Wesleyan College | 6/1 |
| William Paterson University of New Jersey | 6/1 |
Schools with July Application Deadlines
| | |
| --- | --- |
| School | Deadline |
| Adventist University of Health Sciences | 7/1 |
| Alabama Agricultural and Mechanical University | 7/15 |
| Alabama State University | 7/31 |
| Albany State University | 7/1 |
| Allen University | 7/31 |
| Anderson University | 7/1 |
| Berry College | 7/25 |
| Bethany Lutheran College | 7/1 |
| Black Hills State University | 7/15 |
| Bowling Green State University | 7/15 |
| California Institute of Integral Studies | 7/22 |
| Calvary Bible College and Theological Seminary | 7/15 |
| Central Michigan University | 7/1 |
| Cincinnati Christian University | 7/1 |
| College for Creative Studies | 7/1 |
| College of Idaho | 7/15 |
| Conception Seminary College | 7/31 |
| Concordia University (Oregon) | 7/1 |
| Coppin State University | 7/15 |
| Dallas Christian College | 7/15 |
| Dalton State College | 7/1 |
| Dillard University | 7/1 |
| Divine Word College | 7/15 |
| Dominican University | 7/1 |
| Dordt College | 7/31 |
| Duquesne University | 7/1 |
| Fayetteville State University | 7/1 |
| Fort Valley State University | 7/15 |
| Fresno Pacific University | 7/31 |
| Georgia Southwestern State University | 7/21 |
| Henderson State University | 7/15 |
| Heritage Christian University | 7/1 |
| High Point University | 7/1 |
| Iowa State University | 7/1 |
| Lane College | 7/1 |
| Lebanese American University | 7/31 |
| Louisiana Tech University | 7/31 |
| Machzikei Hadath Rabbinical College | 7/1 |
| Manhattan Christian College | 7/1 |
| Mercer University | 7/1 |
| Metropolitan State University of Denver | 7/1 |
| Millsaps College | 7/1 |
| Missouri State University | 7/20 |
| Missouri University of Science and Technology | 7/1 |
| Montana Bible College | 7/15 |
| Mount Angel Seminary | 7/1 |
| Mount Vernon Nazarene University | 7/15 |
| Northeastern Illinois University | 7/1 |
| Northwestern State University | 7/6 |
| Nova Southeastern University | 7/28 |
| O'More College of Design | 7/31 |
| Our Lady of the Lake College | 7/1 |
| Paine College | 7/1 |
| Piedmont College | 7/1 |
| Pontifical Catholic University of Puerto Rico | 7/15 |
| Rabbinical Seminary of America | 7/1 |
| Saint Bonaventure University | 7/1 |
| Saint Martin's University | 7/31 |
| Samford University | 7/1 |
| Savannah State University | 7/15 |
| Shaw University | 7/30 |
| South Carolina State University | 7/31 |
| Southeast Missouri State University | 7/1 |
| Southern University and Agricultural and Mechanical College | 7/1 |
| Spring Hill College | 7/15 |
| St. Charles Borromeo Seminary–Overbrook | 7/15 |
| St. Francis University | 7/30 |
| St. John Vianney College Seminary | 7/15 |
| SUNY College at Purchase | 7/15 |
| SUNY Farmingdale State College | 7/1 |
| Tarleton State University | 7/21 |
| Texas A&M University–Corpus Christi | 7/1 |
| Texas Woman's University | 7/15 |
| Tuskegee University | 7/15 |
| University of Akron | 7/1 |
| University of Canterbury | 7/1 |
| University of Detroit Mercy | 7/1 |
| University of Greenwich | 7/31 |
| University of Hawaii at Hilo | 7/1 |
| University of Houston-Downtown | 7/1 |
| University of Maryland: Eastern Shore | 7/15 |
| University of Memphis | 7/1 |
| University of Nevada: Las Vegas | 7/1 |
| University of New Orleans | 7/25 |
| University of North Carolina at Charlotte | 7/1 |
| University of North Carolina at Pembroke | 7/31 |
| University of North Georgia | 7/1 |
| University of South Alabama | 7/15 |
| University of Texas at Dallas | 7/1 |
| University of Texas at El Paso | 7/31 |
| University of Wisconsin–Parkside | 7/15 |
| Watkins College of Art, Design & Film | 7/15 |
| Winona State University | 7/12 |
| Xavier University of Louisiana | 7/1 |
Schools with August Application Deadlines
| | |
| --- | --- |
| School | Deadline |
| Alaska Pacific University | 8/15 |
| Alfred University | 8/1 |
| Allen College | 8/1 |
| American Baptist College | 8/1 |
| American University in Dubai | 8/10 |
| Angelo State University | 8/23 |
| Arizona Christian University | 8/15 |
| Arkansas State University | 8/17 |
| Auburn University at Montgomery | 8/1 |
| Augsburg College | 8/1 |
| Austin Peay State University | 8/5 |
| Ball State University | 8/15 |
| Baptist College of Florida | 8/15 |
| Bellarmine University | 8/15 |
| Belmont Abbey College | 8/1 |
| Belmont University | 8/1 |
| Beth Medrash Govoha | 8/15 |
| Bethel College (Indiana) | 8/15 |
| Bethel College (Kansas) | 8/1 |
| Bloomfield College | 8/1 |
| Bluefield College | 8/31 |
| Bluffton University | 8/15 |
| Bob Jones University | 8/1 |
| Boise Bible College | 8/1 |
| Bradley University | 8/15 |
| Brewton-Parker College | 8/1 |
| California State University: East Bay | 8/31 |
| California University of Pennsylvania | 8/22 |
| Calvin College | 8/15 |
| Carson-Newman University | 8/1 |
| Centenary College of Louisiana | 8/1 |
| Central Baptist College | 8/15 |
| Central College | 8/15 |
| Central Methodist University | 8/1 |
| Chatham University | 8/1 |
| Claflin University | 8/1 |
| Clarion University of Pennsylvania | 8/1 |
| Cleveland State University | 8/15 |
| Coastal Carolina University | 8/1 |
| Coker College | 8/1 |
| College of St. Elizabeth | 8/15 |
| Colorado State University: Pueblo | 8/1 |
| Columbia College | 8/15 |
| Columbia International University | 8/1 |
| Columbus College of Art and Design | 8/22 |
| Concordia University (Nebraska) | 8/1 |
| Concordia University St. Paul | 8/1 |
| Concordia University Texas | 8/1 |
| Concordia University Wisconsin | 8/15 |
| Corban University | 8/1 |
| Cornerstone University | 8/15 |
| Cornish College of the Arts | 8/15 |
| Cox College | 8/1 |
| Crossroads College | 8/15 |
| Culver-Stockton College | 8/1 |
| Dakota Wesleyan University | 8/25 |
| DeSales University | 8/1 |
| Drury University | 8/1 |
| East Texas Baptist University | 8/15 |
| Eastern Illinois University | 8/15 |
| Eastern Kentucky University | 8/1 |
| Ecclesia College | 8/22 |
| Edgewood College | 8/14 |
| Emmanuel College (Georgia) | 8/1 |
| Eureka College | 8/1 |
| Fairmont State University | 8/15 |
| Faith Baptist Bible College and Theological Seminary | 8/1 |
| Ferris State University | 8/1 |
| Florida College | 8/1 |
| Fontbonne University | 8/1 |
| Fort Lewis College | 8/1 |
| Francis Marion University | 8/15 |
| Georgetown College | 8/1 |
| Georgian Court University | 8/1 |
| Gordon College | 8/1 |
| Goshen College | 8/1 |
| Grace College | 8/1 |
| Grambling State University | 8/15 |
| Grand View University | 8/15 |
| Gwynedd Mercy University | 8/20 |
| Heidelberg University | 8/1 |
| Hellenic College/Holy Cross | 8/1 |
| Hilbert College | 8/15 |
| Hobe Sound Bible College | 8/25 |
| Holy Cross College | 8/15 |
| Holy Names University | 8/15 |
| Huntington University | 8/1 |
| Husson University | 8/15 |
| Indiana State University | 8/15 |
| Indiana University Kokomo | 8/6 |
| Indiana University–Purdue University Fort Wayne | 8/1 |
| Institute of American Indian Arts | 8/4 |
| Jackson State University | 8/1 |
| Kansas City Art Institute | 8/1 |
| Kent State University | 8/1 |
| Koc University | 8/1 |
| Laguna College of Art and Design | 8/1 |
| Lake Erie College | 8/1 |
| Lamar University | 8/1 |
| Langston University | 8/17 |
| Limestone College | 8/26 |
| Louisiana College | 8/15 |
| Marian University | 8/1 |
| Martin Methodist College | 8/1 |
| Maryville University of Saint Louis | 8/15 |
| McMurry University | 8/15 |
| Mercy College of Ohio | 8/1 |
| MidAmerica Nazarene University | 8/1 |
| Midwestern State University | 8/7 |
| Milligan College | 8/1 |
| Milwaukee Institute of Art & Design | 8/1 |
| Minnesota State University Moorhead | 8/1 |
| Mississippi Valley State University | 8/17 |
| Mount Marty College | 8/30 |
| Mount Mercy University | 8/15 |
| Mount Saint Mary College | 8/15 |
| Mount St. Joseph University | 8/1 |
| Mount Saint Mary's University | 8/1 |
| Murray State University | 8/15 |
| Muskingum University | 8/1 |
| Nebraska Christian College | 8/1 |
| Nevada State College | 8/1 |
| New Hope Christian College | 8/1 |
| New Mexico Institute of Mining and Technology | 8/1 |
| New Saint Andrews College | 8/1 |
| Niagara University | 8/1 |
| North Carolina Central University | 8/1 |
| North Dakota State University | 8/1 |
| North Greenville University | 8/26 |
| Northern Illinois University | 8/1 |
| Northern Kentucky University | 8/20 |
| Northwest Nazarene University | 8/15 |
| Northwest University | 8/1 |
| Northwestern Polytechnic University | 8/29 |
| Ohio Northern University | 8/15 |
| Oklahoma Baptist University | 8/1 |
| Oklahoma City University | 8/15 |
| Pacific University | 8/15 |
| Park University | 8/1 |
| Pillar College | 8/30 |
| Point University | 8/3 |
| Prescott College | 8/15 |
| Queens University of Charlotte | 8/1 |
| Rabbinical College of Telshe | 8/15 |
| Regis University | 8/1 |
| Roberts Wesleyan College | 8/15 |
| Sacred Heart Major Seminary | 8/15 |
| Saint Cloud State University | 8/1 |
| Saint Peter's University | 8/27 |
| Sam Houston State University | 8/1 |
| Schreiner University | 8/1 |
| Seton Hill University | 8/15 |
| Siena Heights University | 8/1 |
| Southeastern Louisiana University | 8/1 |
| Southern Arkansas University | 8/30 |
| Southern Nazarene University | 8/1 |
| Southern Wesleyan University | 8/1 |
| Southwestern College | 8/25 |
| Spring Arbor University | 8/1 |
| St. Joseph's College New York: Suffolk Campus | 8/15 |
| St. Joseph's College, New York | 8/15 |
| St. Louis Christian College | 8/7 |
| SUNY College of Agriculture and Technology at Morrisville | 8/22 |
| SUNY Polytechnic Institute | 8/1 |
| Tennessee State University | 8/1 |
| Tennessee Technological University | 8/1 |
| Tennessee Wesleyan College | 8/15 |
| Texas A&M International University | 8/1 |
| Texas A&M University–Commerce | 8/15 |
| Texas A&M University–Kingsville | 8/14 |
| Texas Lutheran University | 8/1 |
| Texas Southern University | 8/15 |
| Texas Tech University | 8/1 |
| Thomas More College | 8/1 |
| Toccoa Falls College | 8/1 |
| Trevecca Nazarene University | 8/1 |
| Trine University | 8/1 |
| Trinity College of Florida | 8/2 |
| Union College (Kentucky) | 8/15 |
| Union College (Nebraska) | 8/1 |
| Union University | 8/1 |
| Universidad Metropolitana | 8/15 |
| Universidad Pentecostal Mizpa | 8/24 |
| University of Alabama in Huntsville | 8/20 |
| University of Alaska Southeast | 8/1 |
| University of Arkansas | 8/1 |
| University of Colorado Denver | 8/19 |
| University of Hawaii: West Oahu | 8/1 |
| University of Houston–Victoria | 8/25 |
| University of Idaho | 8/1 |
| University of Louisville | 8/24 |
| University of Maine at Machias | 8/15 |
| University of Michigan: Flint | 8/20 |
| University of Minnesota: Duluth | 8/1 |
| University of Missouri: St. Louis | 8/24 |
| University of Mobile | 8/1 |
| University of Montevallo | 8/20 |
| University of Nebraska–Omaha | 8/1 |
| University of North Texas | 8/1 |
| University of Northern Colorado | 8/1 |
| University of Northern Iowa | 8/15 |
| University of Northwestern–St. Paul | 8/1 |
| University of South Carolina: Aiken | 8/1 |
| University of South Carolina: Beaufort | 8/1 |
| University of Southern Indiana | 8/15 |
| University of St. Francis | 8/1 |
| University of Tennessee: Chattanooga | 8/1 |
| University of Tennessee: Martin | 8/1 |
| University of Texas at Tyler | 8/20 |
| University of the Cumberlands | 8/15 |
| University of Valley Forge | 8/1 |
| University of Virginia's College at Wise | 8/15 |
| University of Wisconsin–Superior | 8/1 |
| University of Wisconsin–Whitewater | 8/1 |
| University of Wyoming | 8/10 |
| Viterbo University | 8/15 |
| Walsh University | 8/15 |
| Washington Adventist University | 8/1 |
| Wayne State University | 8/26 |
| Webber International University | 8/1 |
| Webster University | 8/1 |
| Webster University: The Netherlands | 8/1 |
| West Virginia State University | 8/10 |
| West Virginia University | 8/1 |
| Western Kentucky University | 8/1 |
| Westminster College (Utah) | 8/15 |
| Westmont College | 8/15 |
| William Jessup University | 8/26 |
| William Jewell College | 8/15 |
| Wilmington College | 8/1 |
| York College | 8/31 |
| Youngstown State University | 8/1 |