15 $5,000 Scholarships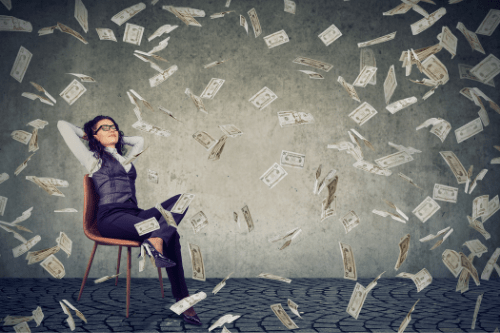 Scholarship award amounts vary across the board, but $5,000 can go a long way toward tuition, books, housing, and many other education-related expenses. Start your search for scholarships by checking out our list of $5000 scholarship awards.
This scholarship sweepstakes is available to students who currently attend college or will be attending within the next year. Award recipients (12 this year) can use this $5,000 award to pay for college-related expenses.
Learn more
The Hach & Rose, LLP Annual College Scholarship will award one student with $5,000 to go towards paying for their higher education degree. Graduating high school seniors, undergraduate students, and graduate students may apply.
Learn more
The Course Hero "Hero Student Scholarship" is a $5,000 scholarship that is renewable for up to three years. Applicants must have completed at least 24 credits by the end of the current college semester to apply.
Learn more
Through this scholarship, a total of eight (8) scholarships of $5,625 each will be awarded to undergraduate and graduate students with disabilities who plan to work in the communications, media, or entertainment industry.
Learn more
This $5,000 college scholarship is awarded to four young students making a difference in the areas of STEM, agriculture, civic engagement, and healthy living, the core values of 4-H.
Learn more
The ABA Diversity Scholarship helps increase the amount of traditionally underrepresented groups in management and operation ranks of the tourism, transportation, and travel industry.
Learn more
The ACS Scholars Program is for underrepresented groups majoring in chemistry or a similar field of study who also plan to work in a field related to chemistry. Scholarship recipients may receive up to $5,000 for each academic year.
Learn more
Established in 2004, the AIA Silicon Valley William R. Hawley Scholarship is available to undergraduate and graduate architecture students who are Santa Clara County (California) residents.
Learn more
This $5,000 scholarship award is for students with liberal arts degrees or non-business degrees who are pursuing a graduate degree in accounting and a CPA license simultaneously. This scholarship is for students who lack a formal accounting education but desire a career in the field.
Learn more
The AICPA Scholarship for Minority Accounting Students was established to encourage minority students to pursue a degree, path, and career in accounting. To date, more than 8,000 accounting scholars have benefited from this program.
Learn more
The Alice W. Rooke Scholarship is a medical school scholarship for one student who has been accepted into or is currently pursuing an accredited medical school to become a medical doctor (MD).
Learn more
Awarded by the American Library Association (ALA), the Spectrum Scholarship Program assists students attending an AASL-recognized School Library Media Program or an ALA-accredited graduate program in library and information studies.
Learn more
The American Water Works Association (AWWA) offer several scholarships to students who desire to pursue a career in the water industry. You can visit the scholarship website and see what scholarship opportunities are available in your state through their corporate sponsors.
Learn more
The AMS Freshman Undergraduate Scholarship, offered by the American Meteorological Society, is awarded to high school graduating seniors planning to major in atmospheric or related oceanic or hydrologic sciences in college.
Learn more
The Chinese American Medical Society (CAMS) offers a $5,000 stipend to its qualified members who are students in medical school or dental school.
Learn more
Related Scholarship Lists
Win a $2,500 Scholarship!
Join ScholarshipPoints today and be automatically entered into our monthly $2,500 giveaway.