$1,000 Scholarships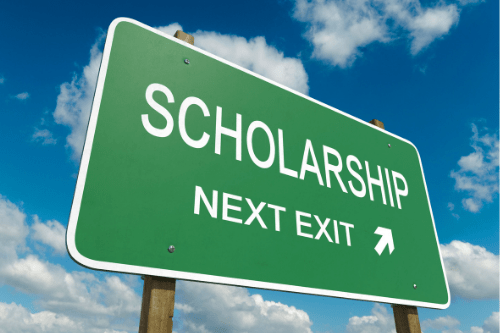 Compared to other scholarships, you may not think that a $1,000 award will go that far towards your education. However, don't be mistaken! There is a huge variety of $1,000 scholarships available for students at all levels, and when you apply to more than one, it could start to add up to help you fund your education far more than you think. Check out (and apply to), the $1,000+ scholarships we're featuring below.
Note: This is a list to help you get started, and it does not include all $1,000 scholarships. Terms, conditions, and scholarship amounts are subject to the terms and conditions of each respective scholarship provider.
Instructions:
$1,000+ Scholarships for College
$1,000+ Scholarships for High School Seniors
ScholarshipPoints $1,000 Scholarships
Every month ScholarshipPoints gives away 3 - $1,000 scholarships. In addition to this, the ScholarshipPoints $2,500 Scholarship is available each month to members of the ScholarshipPoints program. To be automatically entered into this scholarship, all you have to do is sign up.
1000 Dreams Scholarship
A scholarship created for high school and college-age girls in need of financial assistance in the U.S. to help fund their step towards pursuing higher education. This $1,000 scholarship can be applied to educational events and conferences, textbooks, graduate exam fees and creative pursuits. The 1000 Dreams Scholarship was created to help young women have opportunities in education beyond tuition. Students can sign up here.
1000 Cappex Easy Money Scholarship
Share a short essay on why you believe you deserve a scholarship for your opportunity to win the 1000 Cappex Easy Money Scholarship. Applicants must be planning to enroll in college within 12 months of applying. Sign up for this extremely easy scholarship here.
Win a $2,500 Scholarship!
Join ScholarshipPoints today and be automatically entered into our monthly $2,500 giveaway.