Meet Our 2007 ScholarshipPoints Winners
Since 2006, we've given away more than $1,000,000 in free college scholarships. You could be the next scholarship winner. We award thousands of scholarship dollars each month -- just check out all the lucky student below. Join now to start earning points -- every point you earn is a chance to win one of our scholarships worth up to $10,000.
December 2007 Scholarship Winners
December 2007 Scholarship $1,000 Winner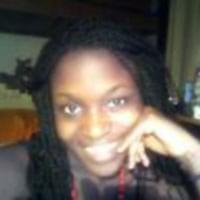 Marqueline Val
Montclair State University
"First I want to say Thank you for awarding me this scholarship. My name is Marqueline Val. I am a freshman at Montclair state University. I am currently undecided on a major, but I am leaning towards the sciences. I was overwhelmed with joy when I receive the e-mail. At first I thought my eyes were playing tricks on me but when I looked closely it was real. This scholarship money will be a great help towards my tuition. Even with the help of my parents, I'm always short of money when it comes to buying books. I am so grateful for this award and just want to say Thank you. Once again Thank you scholarshipPoints.com."
November 2007 Scholarship Winners
November 2007 Scholarship $1,000 Winner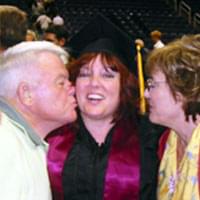 Stephanie Fortier
Boston University
"This is a wonderful surprise! I am a mid-life college student who decided to return to my dreams of long ago and complete my education. I am now in grad school with Boston University, yet another dream come true. The $250.00 will go towards tuition for my very last class, which is slated for early spring of 2009. Payment for the final class is placed upon the shoulders of the student for financial aid reasons, so the winnings from ScholarshipPoints.com have now initiated the very first step towards payment of that tuition. Thank you, ScholarshipPoints.com!"
October 2007 Scholarship Winners
October 2007 Scholarship $1,000 Winner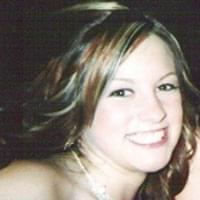 Bridget Skelly
University of Wisconsin - Madison
"I am a sophomore at the University of Wisconsin-Madison majoring in Family Consumer and Community Education with a teaching certificate and a certificate in Spanish. I would really like to thank Scholarshippoints.com for this scholarship because it is so helpful to me! I will use this scholarship to help pay for my books next semester so it is a huge load off my shoulders in worrying about how to pay for the many costs that college brings. I am so happy I won it and also very surprised at how easy it was! Thank you so much, Scholarshippoints.com!"
September 2007 Scholarship Winners
September 2007 Scholarship $1,000 Winner
Eric Vanderlaan
University of Florida
"I am a freshman at the University of Florida, where I am a civil engineering major with a minor in horn performance. After I graduate, I plan to return for my master's degree, and then I will be off into the world. I also currently march in the Carolina Crown Drum & Bugle Corps' horn line. I am always short on money because of the expenses of college living. I greatly appreciate the honor of receiving this scholarship."
August 2007 Scholarship Winners
August 2007 Scholarship $2,500 Winner
Danielle Washington
Rutgers University
"My name is Danielle Washington and I am a freshman at Rutgers University- where I plan to major in psychology. Being a recipient of this scholarship has been nothing short of a blessing. Because college is so expensive, the burden to pay tuition is definitely there. however I'm very glad to know that there are programs like ScholarshipPoints that help make the college experience a little easier. Thank You again for choosing me as this months winner."
July 2007 Scholarship Winners
July 2007 Scholarship $1,000 Winner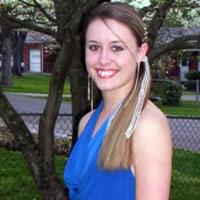 Brittany Rinehart
University of Tennessee
"My name is Brittany Rinehart and I am a junior at the University of Tennessee, Go Vols! I am majoring in Audiology and Speech Pathology with a double minor in psychology and dance performance. I have two part time jobs, one is serving tables and bartending at Ruby Tuesday and the other is teaching gymnastics. I am also on the Knoxville Icebears Professional Dance team. We dance for Knoxville's semi-professional hockey team. I spend much of my time dancing, for it is a deep passion of mine. After I get my undergraduate degree, I plan on getting my Masters and then working for retirement homes and hospitals helping those with speech disabilities. I love to help people and this major seems to fit me perfectly. I also want to say thank you to my family for being there for me and supporting me in everything I do.

I am extremely excited to find that I am the recipient of this scholarship. It is nice to know there are programs out there that really want to help students further their education. I am so thankful for receiving help from scholarshippoints.com. I just want to say thank you so much! Go Big Orange!"
June 2007 Scholarship Winners
June 2007 Scholarship $1,000 Winner
Alyssa Novak
University of Notre Dame
"My name Alyssa Novak and I will be a sophomore at the University of Notre Dame this fall. I am a double major in Romance Languages and Literatures (studying Spanish and Italian) and the program of Liberal Studies. I spend much of my time at Notre Dame participating in musical ensembles, including the marching band, concert band, and symphony orchestra. While not at class or some music rehearsal, you can usually find me working in the Student Union. I first learned about scholarshippoints.com through the Financial Aid Podcast, and I remember listening to the episode covering the debut of the site. I thought that this site was a great concept and am very excited to be the recipient of a scholarship!

The financial burden of college weighs down many students with stress and worry, and it's good to know there are people out there who want to help us manage the process of funding our college education. Paying to go to the University of Notre Dame is no easy task, and I am already deeply in debt with student loans. Every penny counts, and I am so grateful to receive help from scholarshippoints.com. Thank you!"
May 2007 Scholarship Winners
May 2007 Scholarship $1,000 Winner
Brianna Morris
Community College of Beaver County
"I will be attending [Community College of Beaver County] Aviation Services Center where I will be taking their Professional Pilot program. I am currently working on my private pilot's license and will have my first solo flight this month! After completely CCBC's program, I will remain there to obtain my Certified Flight Instructor's training. While I am working with this, I plan to enter into CCBC's articulation agreement with WMU and finish a Bachelor's Degree in Business Management/Administration. This will help on my way to owning and operating my own charter service in the future. Before that happens, I will be flying commercial airliners. I am also very interested in stunt flying!

I am very grateful for the help from your organization and have told all of my friends about your website. My family is just getting back on their feet following work circumstances that were out of their control and this scholarship will help greatly! At the beginning of the year, we were not even sure I would be able to attend college this coming Fall. I am currently working at a local airport to help pay for my expenses next year. I wash and wax the airplanes; help disassemble them for their routine inspections, then reassemble; change the oil; grease the wheel bearings. I also continue to babysit."
April 2007 Scholarship Winners
April 2007 Scholarship $1,000 Winner
Shae Anne Hammerland
Fort Hays State University
"I am currently going to school to learn how to better my community, and myself, and this scholarship will make it easier for me to pay for my tuition, classes, and books. I usually have to work extra jobs to help pay for some of my expenses, but with this extra money I will be able to focus a more of my energy on my classes. Thank You!!!"
March 2007 Scholarship Winners
March 2007 Scholarship $1,000 Winner
Kaitlin Perry
Iona College
"This scholarship is a big help when it comes to the costs of college. Nowadays, the price for anything and everything has increased a tremendous amount. Winning this scholarship has helped me out when paying the cost of books and other little things that I will encounter when returning to school this semester."
February 2007 Scholarship Winners
February 2007 Scholarship $1,000 Winner
Chris Wendorf
University of Wisconsin Milwaukee
"My name is Chris Wendorf. I am a senior at the University of Wisconsin- Milwaukee. I will graduate with a Bachelors in Business Administration for Finance. I hope to work in personal investing after I graduate. Since I pay for my own tuition and books I'm always short on money. This scholarship will help me out a lot. Thanks for awarding me with the scholarship."
January 2007 Scholarship Winners
January 2007 Scholarship $1,000 Winner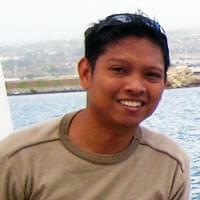 Jonald Allan Gonzalez
Brigham Young University
"I am Jonald Allan Gonzalez, a freshman in Brigham Young University - Hawaii. I am from the Philippines, and I'm one of the hundreds of international students in this university. Going back to school after 9 years of absence is really tough. And aside from the pressure in my classes, another thing that pressures me is the fact that I have to work hard to pay for my college, books, and other expenses. With this scholarship, the burden on my shoulder will be lighter and studying will surely be a lot easier. Thank you for awarding me the prize."