Meet Our 2006 ScholarshipPoints Winners
Since 2006, we've given away more than $1,000,000 in free college scholarships. You could be the next scholarship winner. We award thousands of scholarship dollars each month -- just check out all the lucky student below. Join now to start earning points -- every point you earn is a chance to win one of our scholarships worth up to $10,000.
December 2006 Scholarship Winners
December 2006 Scholarship $1,000 Winner
Helen Hawkey
University of Pittsburgh
"I am a 26-year-old woman who returned to school to finish her bachelor's degree after a 5 year absence from college. I work full time as a dental hygienist and eventually would like to pursue a master's degree to further my profession. This scholarship is a welcomed blessing! I didn't realize my first time through college (for my Associate's degree) how much money I was really spending until I had to pay it all off later. Now every dollar of scholarship money means one more dollar for my household and one less dollar of debt! Thanks so much for this award; I truly appreciate it!"
November 2006 Scholarship Winners
November 2006 Scholarship $1,000 Winner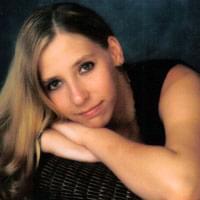 Sara Rombalski
University of Wisconsin Milwaukee
"My name is Sara Rombalski. I am a senior at the University of Wisconsin- Milwaukee. I will graduate with a major in Social Work, a minor in Criminal Justice, and two certificates: one in Cultures and Communities, and the other in Youth Work. I hope to work as a Social Worker in a prison after graduation or in a boy's detention facility. Money is tight. I pay for my own college and for my own books, although, my parents do help me out in other areas. This scholarship will help me greatly. Thanks again for awarding me this free scholarship."
October 2006 Scholarship Winners
October 2006 Scholarship $1,000 Winner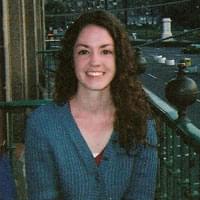 Gina Gollub
Baylor University
"I am a freshman at the school of my dreams, Baylor University. I am currently undecided on my major, but I am leaning towards the sciences. I am active in my church, Calvary Baptist Church, my college community, and on campus in such organizations as the Academy for Leader Development & Civic Engagement and as an English as a Second Language teacher in the LEAF (Learning English Among Friends) Program. I also work at the University Herbarium as the curator's assistant 10-12 hours a week. I am very grateful to receive this scholarship. I am solely responsible for paying off my college loan debt, so this and any scholarships I receive mean a lot to me."
September 2006 Scholarship Winners
September 2006 Scholarship $1,000 Winner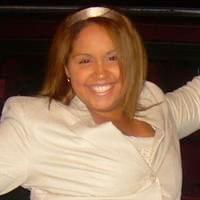 Jesymar Sola-Torres
Penn State University
"My name is Jesymar. I'm 18 and a sophomore at Penn State University, majoring in Spanish and French Education. I moved from Puerto Rico to Pennsylvania right before I started high school and though the adaptation process was difficult, I have worked rather hard to achieve my goals. At home, money is tight and besides working to pay off our tuition bills, my two siblings and I have to split the house bills and rent because my mom has been disabled for little over a year. This scholarship gets me one step closer towards achieving my goal of graduating college and becoming a role model for young Latin women, which I think is really needed. Thanks for helping me meet my goals."
August 2006 Scholarship Winners
August 2006 Scholarship $1,000 Winner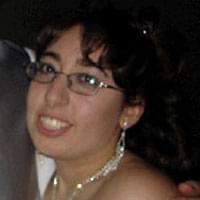 Alesia Gifford
Colorado State University
"My name is Alesia Nicole Gifford. I am a sophomore at Colorado state university I am from Nebraska. I am also a cancer survivor. This scholarship helps out so much and I am very grateful for it. My family is just my mom and I. My mother has had a great deal of medical problems in the past few years and trying to find the money to pay for this is really hard. Also my father has never been in my life and my mother and I see little to no money to help with the cost of my education. Again thank you so much for this."
July 2006 Scholarship Winners
July 2006 Scholarship $1,000 Winner
Paul Schmidt
San Jose State University
"I'm 25 years old, returning to college after 8 years working professionally as a software engineer. Returning to college after any kind of break is very challenging, and this scholarship puts me that much closer to being able to quit my day job and go to school full time. I envy those who can juggle full-time work and school, because that hasn't worked out so well for me. I am currently attending San Jose State University but have plans to transfer to UC Berkeley (as a Computer Science major) once I have enough credits to be a junior-level transfer student."
July 2006 Scholarship $1,000 Winner
Leah Lage
Emerson College
"My name is Leah Lage and I'm a senior Marketing Communications: Advertising and Public Relations major at Emerson College. Money has been tight this semester and I haven't been able to purchase all of my text books for class. Living at the library is fun, but I'll be much happier being able to purchase some more school supplies and read at my leisure. I tend to fall while studying, so it'll be nice to sleep on my couch with a book instead of my school's library floor."