Letter of Recommendation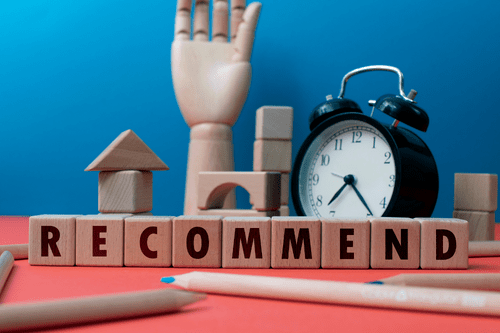 What is a letter of recommendation?
A letter of recommendation is a document written on behalf of an applicant by someone who can verify their qualifications, character, and work ethic. This formal document recommends an individual for a job, a scholarship, or entrance into a college or university program. The person writing the recommendation should have a strong understanding of how the candidate acts in the work or school environment and can accurately write to the strengths of the individual being recommended.
An effective letter of recommendation gives insight into the character of the applicant and can help hiring managers or admission officers make difficult applicant choices. While not all undergrad and graduate schools, scholarships, internships, or jobs ask for a letter of recommendation, you may be asked to provide contact information for people who can vouch for your outstanding qualities, skills, or past experiences. These may come in the form of an email review or a phone conversation. A strong referral from a past or present teacher, counselor, administrator, co-worker, boss, or manager can be a valuable tool in marketing yourself.
Letter of recommendation for students
It's not uncommon for colleges, universities and scholarships alike to require a letter of recommendation from students. Committees are looking for your intellectual motivation, curiosity, desire to learn, and impact on the classroom setting to see whether you'd be a good fit for their community. Letters of recommendation, in addition to GPA and test scores, can give committees an idea of what kind of student you are and round out their understanding of what you bring to the classroom experience.
When you might need a letter of recommendation
With many potential candidates to choose from, reference letters help committees choose the student who can be an asset to the campus or an outstanding advocate for the scholarship. The holistic view can give schools and scholarships a way to get to know you better. The self-advocacy of your application can be impressive, but a letter of recommendation can offer evidence with a greater understanding of your potential impact.
Who to ask for a letter of recommendation?
Choosing who to ask for a letter of recommendation can positively or negatively impact your application, so make this decision wisely. Many colleges and scholarship organizations are looking for the feedback of your counselor, a teacher or two, coach, employer, and even sometimes a peer. Depending on your school, you may be asked to provide a variety of perspectives, such as a letter from one STEM teacher and one humanities teacher. It's best to choose a teacher who knows you well and understands you as a person and is willing to advocate for you. Anytime you choose someone to write you a letter of recommendation, you want to make sure this person is someone who can highlight some of your accomplishments and skills, and that they will positively describe you as a person. If you are required to choose a peer, make sure this is someone that they will take the request seriously and maturely. If you choose someone who doesn't take the recommendation seriously, that may indicate poor judgement for the application reviewers.
Win a $2,500 Scholarship!
Join ScholarshipPoints today and be automatically entered into our monthly $2,500 giveaway.
Letter of recommendation for a job
Jobs may ask for a letter of recommendation or references for the employer to contact. While there may not be an official letter, a casual conversation with your references can illuminate your character. A specific position may have a number of applications, so your letter of reference or recommendation from a former manager or coworker can help bring credibility to your character and abilities.
How to ask for a letter of recommendation
To ensure you receive a letter of recommendation that builds you up as a worthy candidate, ask if your mentors, teachers, coworkers, or former managers are willing to write a strong and positive letter of recommendation. Allow them the opportunity to turn you down and realize if they say no, you may have prevented a negative letter from reaching the committee.
If you have a specific example or interaction you have had with the person, even better! While you shouldn't tell your recommender what to write, giving them a suggestion of what to highlight (for example, when asking a teacher, highlight a grade you received on a project, some of your achievements, or a particular interaction you think is worth mentioning) can be a helpful reminder to have them center the body of their letter around a particular event.
Provide a student resume or activity list
A current resume or activity list may be a nice addition to give recommenders. Allowing them to see what experience and interests you have can assist them as they are composing a letter on your behalf.
Template for a letter of recommendation
The following letter template can be easily modified and added upon to provide a strong cover letter or starting point to begin writing letters of recommendation.
[Today's Date]
To Whom it May Concern,
My name is [insert your name here] and am recommending [person on whose behalf your writing] who I have known for [number] years as [relationship you have].
Throughout my time knowing [name of person you're recommending], I have known him/her/them to be [insert personal characteristic/s] as he/she/they do [insert short example showing how they embody said characteristic. I also know [individual's name] to possess [other qualities].
Based on my experience, I can confidently recommend [individual's name] for [admission to/position, etc.].
If you have any questions about [individual's name], I can be reached at [insert your phone number or email address].
Sincerely,
[Your signature]
[Your name printed]


Letter of recommendation example
November 15, 2022
To Whom it May Concern,
I'm Sally Smith, writing on behalf of Daniel Ford a candidate for the Youth Kindness Scholarship. I have known Daniel for three years—two of those years as a student in my classroom and one year as a member and president of our local chapter of the Kindness Counts Club.
Throughout my time knowing Daniel as both a student and a leader, I've been impressed with his growth and dedication to both his school studies and his devotion to lead and help others recognize the importance kindness has within our community. Not only is he an outstanding student, but he embodies the Kindness Counts motto and freely gives kindness to his classmates, even when other students may not see them as deserving. Daniel's patience and understanding amongst his peers led him to be requested as a group partner for a class project. He is outspoken when needed yet understands the importance of a listening ear to a friend, and I believe any student on this campus can easily call Daniel a friend.
Based on my experience with Daniel Ford, I believe he deserves the Youth Kindness Scholarship. Not only does he value volunteering to help those less fortunate, but he graciously serves those around him. Kindness is at his core.
If you have any questions in regards to Daniel, I can be reached at [email protected].
Sincerely,
Sally Smith