Best Scholarships for December 2023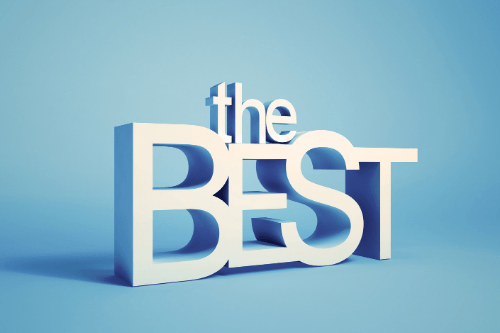 A new year means new goals, and if one of your goals is to pursue a higher education, you've come to the right spot! Whether it's your first year in college or you're heading back to complete your degree (congratulations!), we curated a list of some of the best scholarships to apply for. Check them out!
Sign up for ScholarshipPoints today to be automatically entered into the next $2,500 scholarship drawing. But that's not all. With ScholarshipPoints, you can enter multiple $1,000 scholarship drawings for more chances to win. Sign up today
This $1,000 scholarship is for high school athletes who have the goal of getting recruited to play sports in college. Learn more
Grades and community service take a backseat to this scholarship. The Make Me Laugh is a fun scholarship for comedians. Share a funny story or video for a chance to win this super easy $1,500 scholarship. Learn more
Do you have a dream job? Have you ever thought about what a day would be like on your dream job? If so, this $1,000 scholarship might be for you. All you have to do is create a Tik Tok video describing that day for a chance to win. Learn more
The Fulbright U.S. Student Program is an opportunity for recent graduates, master's and doctoral candidates, and more to participate in cultural exchange abroad to foster intellectual freedom, mutual understanding, and openness. Learn more
The SOAR to College Scholarship is available to high school seniors and college students who have survived cancer or are currently battling it. Two recipients will receive a $1,000 scholarship to fund their college education. Learn more
The Foot Locker Scholarship is a $20,000 award for student-athletes awards who excel inside and outside of the classroom. Applicants are evaluated based on their academic success, leadership on their sports team(s), and community impact. Learn more
The McDonald's HACER Scholarship was created to assist Hispanic students who are high school seniors pursuing their higher education goals. It's an outstanding opportunity for students who have a least one parent of Hispanic heritage. Learn more
The "Be Bold" No-Essay Scholarship made the list because it's one of the more generous scholarships out there. The hefty $25,000 award will go to the student with the most "bold" profile on the Bold.org website. Learn More
The Jack Kent Cooke Foundation College Scholarship Program awards up to $40,000/year for students matriculating into an accredited four-year college/university. In addition to the scholarship, awardees are advised on financial aid, college selection, student life, and more. Learn more
ScholarshipPoints
is the place where you can win a $2,500 scholarship - no GPA, no essay, and no hassle!
Enter Scholarship
M3 Challenge awards top teams from their completely Internet-based applied mathematics contest with scholarships to be evenly split amongst team members. Teams that are finalists are awarded between $5,000 and $20,000. Learn more
The Coca-Cola Scholars Foundation Scholarship is a $20,000 award that only 150 exceptional high school seniors receive each year. School and community achievements are important for earning this incredible scholarship. Learn more
This scholarship is available exclusively to National Honor Society members who demonstrate scholarship, service, leader, and character. A total of $2 million in scholarships are awarded to students each year. Learn more
RMHC scholarships are provided by local chapters, so check with yours to see if you are eligible for any. Some chapters provide scholarships to high school students and previous scholarship recipients. Find your local chapter
Jackie Robinson is known for breaking the color barrier in Major League Baseball, and the foundation named in his honor continues to make strides today, but for students pursuing higher education. Scholarship recipients can receive up to $30,000/year up to four years to fund their undergraduate degree. Learn more
The Doodle for Google Contest is one of the most popular artistic scholarships out there. The idea of the competition is to incorporate the Google logo into a piece of art inspired by the contest theme. Learn more
Best-selling authors Gen and Kelly Tanabe fund a $1,000 scholarship available to high school and college students. Students must submit a short-essay (250 words or less) answering one of the given prompts. Learn more
The Niche "No Essay" Scholarship is monthly a $2,000 opportunity that you can apply for if you're a current high school or college student. If you're planning to attend college or graduate school within the next year, you can apply as well. Learn more
The Equitable Excellence Scholarship is available to high school seniors, and the award ranges from $2,500 to $25,000. If community service is your ballpark, this may be the scholarship for you. But hurry up because the application closes if $10,000 applications are received. Learn more
The Davidson Fellows Scholarship is a prestigious one for innovative students 18 and under who have made significant contributions to STEM, the humanities, or gone "Outside the Box" by completing graduate-level work. Learn more
Burger King offers scholarships to graduating high school seniors and employees pursuing higher education. Scholarship awards range from $1,000 to $50,000. Only the first 50,000 applications are processed, so if this scholarship seems like a good fit for you, you should apply sooner than later. Learn more
More Scholarships to Check Out
Win a $2,500 Scholarship!
Join ScholarshipPoints today and be automatically entered into our monthly $2,500 giveaway.