What to Wear During Sorority Rush
Considering joining Greek life at your school? It is a great way to meet people, and get involved on your campus. Many of your sorority sisters will become new lifelong friends. Rush can be intimidating, especially if you're brand new to the school and don't know anyone. There is no need to worry, though; most of the sorority girls are just as nervous as you. They want to impress you just as much as you want to impress them.
One of the hardest things girls face during sorority rush is planning what you are going to wear. There is a lot more that goes into deciding on the perfect outfit for each day than most people would think. So many factors can determine not only what to wear, but also when to wear a certain outfit. Here are a few tips to help you plan the best attire in order to make your best first impression on your future sisters.
1. Figure out how long your school's rush is.
Greek life varies greatly from school to school, including rush. Some schools have a whole week of rush, while others may just have a weekend. Knowing beforehand will help you plan out how many outfits you are going to need to put together. The faster you can figure this out, the better. It will give you maximum time to go through your wardrobe or go shopping, if needed.
2. Ask if there are any theme days during rush.
You will quickly find out that Greek life loves themed anything, and rush is not an exception. If there happens to be a theme for one of the days of rush, dress accordingly. Everyone will love that you are willing to go with the flow, and that you like to have fun with your style.
3. Show off your personal style when you get a chance.
Dressing with your own sense of style will not only give you a chance to express who you really are to everyone, but it can also give you something to talk about during rush. Plus, you can use it as a chance to connect with some of the girls who may have a similar sense of style as you.
4. Think about what you could possibly be doing during rush.
You know that there will be a lot of meeting new girls, and getting the chance to talk to many of them, but you will also want to keep in mind what you may be doing in between. You could possibly be walking far from house to house. Sticking a pair of flats in your purse may save your feet (and attitude). Also, check the weather, so you will be super prepared. You will thank yourself later if you do so.
I hope that these few tips can help make rush a better experience for you. Greek life is an amazing way to get the most out of your college experience. Good luck to all y'all future sorority sisters!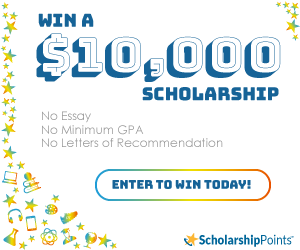 Win a $2,500 Scholarship!
Join ScholarshipPoints today and be automatically entered into our monthly $2,500 giveaway.