4 Things to Know Before Getting a Tattoo
So, you've finally made the decision: you want to get a tattoo. But you're not entirely sure what steps to take, or how to prepare. Well, today is your lucky day, because I have four key tips to ensure smooth sailing on your journey to permanent body decor!
1. Be sure of what you want
Whether it's a quote, a drawing someone did, or a themed tattoo sleeve, make sure you know exactly what you're looking for. Where do you want it? Do you want it colored? Greyscale? Large or small? What kind of style are you looking for? Realism? Something more sketchy or cartoonish?
Know what you want, make sure to write it all down, and have pictures to refer to of either exactly what you want or at least style references and inspiration for your piece. Being prepared saves you (and your artist) a lot of stress.
2. Research your parlor/artist
This can take some work. A lot of the time, friends will tell you to go to who they went to, but that really isn't the best advice. Tattoo artists have strengths and weaknesses. Some people are experts at fine, delicate lines. Some are incredible with portraits, etc. Find an artist who has a strong portfolio in the type of work you're looking for, and make sure to check out Google or Yelp for reviews. Check that the parlor has a good reputation for cleanliness (they should have certification from your local health departments and/or state accreditation), satisfaction, and also rectifying mistakes (though hopefully there aren't any) made. You don't want to have any surprises the day of. Trust me.
3. Communicate with your artist
I cannot stress this enough. Do NOT just walk in to get your tattoo done. It's risky, and the results are permanent. Set up a consultation, and, before the appointment, email the artist all those notes and pictures you put together earlier. Take them with you, as well, and make sure to discuss literally EVERY detail with them. Tell them what you want, and (more importantly) what you don't want. No detail is too small. Again, this is permanent, so make sure you're getting what you want. If anything occurs to you after the consultation, ensure you get ahold of the artist to update them as soon as possible. They'll have your finished design ready to go at your appointment, and won't really have time to redo anything.
On that same note, listen to your artist. Ask if they have suggestions, or if anything you want is unrealistic or ill-advised. These people do this for a living, and likely have a better idea of what will work than you do. If they tell you something is a bad idea, chances are, they're right.
4. Expect the pain
One thing you'll hear the most when asking someone about their tattoo is something along the lines of, "it didn't hurt that much." I'm here to tell you that that doesn't mean what you think it means. In the world of body ink, tattoo pain is scaled very differently. You are being stabbed by needles at a very high speed. It will hurt. You might get lucky and have a few numb spots, but everywhere you can feel it, it will hurt, with the pain varying from "fiery cat scratches" to "oh, so this is what it's like to be filleted."
I know it sounds like a lot of work, and the pain isn't exactly fun, but, in my opinion, it's worth it. It only hurts for a little while, and your tattoo artist will make sure you're never in too much pain. Plus, once it's over, you have a beautiful piece of artwork on you to show to the world!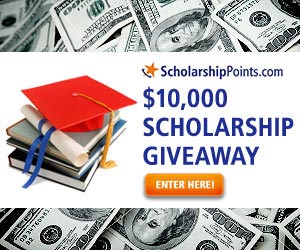 Win a $2,500 Scholarship!
Join ScholarshipPoints today and be automatically entered into our monthly $2,500 giveaway.