Here's What All of Those Application Deadlines Really Mean
It's that time of year again: high school students flock to the Common App, pester their teachers and counselors for letters of recommendation, and spend countless hours agonizing over ambiguous essay topics.
Whether you've been ready to send off your applications since freshman year, or just started exploring your options, the college application process can be overwhelming, to say the least. Between personal statements, supplemental essays, packaging up your transcript and test scores, and trying to figure out what all this application jargon actually means, getting through college application season is like taking a sixth AP class. Right around this time last year, I was in the same position as you - but I got through it, and now I can help you do the same (hopefully with a few less application-induced meltdowns than I had).
After you've got your list of colleges finalized, it's important to figure out your application timeline. Early January is the standard application deadline, but you may not know that there are a few other types of admission options. Trust me on this: laying out your application deadlines may not reduce essay or SAT/ACT anxiety, but it can help make the stress of it all feel more manageable. Let's go over your options together.
Early Action
First up is early action (also known in application jargon as EA), which is, you know, early. Like, November 1st early. The advantage of applying early is that you'll get your decision sooner than if you apply regular decision, typically in mid to late December of senior year.
Some may say you have a better chance at acceptance when you apply early (this goes for ED too; more on that next), but this is debatable since you'll be applying with all the other go-getters. But, hey, you're considering it, so you're probably a go-getter too. If you're confident in your acceptability, go for it. When you do this, though, there's also a chance you'll be deferred, which means your application is pushed back into the Regular Decision round. Colleges do this to take your first semester grades into consideration, so if your application is on the border, you may end up waiting until spring with the rest of the Regular Decision applicants anyway.
There's also a thing called Restrictive (or Single-Choice) Early Action, which is usually used by private colleges. In this case, you can apply early to one college and one college only. It's kind of a mix between Early Decision and Early Action, so if you like a school but aren't ready to fully commit, consider this option too.
Early Decision
You also have Early Decision (or ED). This is similar to EA, except it's a binding commitment. This means that when you apply ED, you, your parents, and usually your high school guidance counselor all sign a contract agreeing that you'll attend that college if you're accepted. Whoa. Heavy, I know.
But if you're absolutely positive you want to go to this school, you could know where you're going (or what school you're vowing to never speak of again…but let's be positive) by New Year's! Yay!
If you decide to apply ED, you can still submit other applications through EA, but if you're accepted to your ED school, you have to withdraw all of your other applications.
Technically you can get out of an ED contract if the financial aid package isn't enough for you to afford to go there, but backing out of this is not good. Bad things will happen. If you have any concerns about this school, don't swear your allegiance to them just yet.
Regular Decision
Then there's Regular Decision (or RD). This is the admission option you're probably most familiar with, with a deadline typically in early to mid-January. When you apply RD, you can plan on getting your admission decision in March or early April, where you'll then have until May 1 to decide whether or not you want to attend.
Rolling Admission
Last but not least is a more nontraditional deadline – or rather, lack of a deadline – called Rolling Admission. Not a lot of schools go this route, but if you're interested in one that does, it means that there's a large timeframe (in general, from early fall to sometime in the summer) for students to apply. In this case, students can continue to apply until all of the school's available spaces are filled.
When you apply via Rolling Admission, it'll only take a few weeks to get your decision. Just make sure you apply before there aren't any spaces left, and be aware that the later you apply, the less likely you are to be awarded financial aid, or to have your first choice in housing or classes, since a lot of schools have priority dates for things like this. But if you're prone to procrastination, rolling admission could be a lifesaver.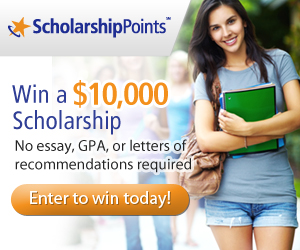 Win a $2,500 Scholarship!
Join ScholarshipPoints today and be automatically entered into our monthly $2,500 giveaway.