Top 5 Most Expensive Cities to Live in for College
College can be pricey; there's no doubt about that. Tuition, textbooks, and extra costs can add up quickly. There are other factors that can impact your college experience financially, such as rent, groceries, and the price of going out on the town. Living in an expensive city will definitely impact your college experience. Here are five of the most expensive cities to live in for college. Some may surprise you…
Los Angeles, California
LA is the city of celebrities, sweeping ocean views, and beautiful mansions. Unfortunately, this city is also notoriously expensive to reside in. Gas prices are on the higher side ($4.29/gallon in 2015), the sales tax is 9%, and the average rent for a one-bedroom apartment is around $2,000. Los Angeles is also famous for its terrible traffic, which can really increase the amount of gas you'll burn getting from one place to another. You might need to swap your entertainment from pricey nights at the club for spotting celebs at Starbucks to survive in LA on a college budget.
Cambridge, Massachusetts
Home to the prestigious universities like Harvard and the Massachusetts Institute of Technology, Cambridge is filled with high-ranking academics and a median housing price of $685,000. The historic city offers high-quality medical facilities, parks, and a rich art and entertainment scene. These nice things come at a cost: the average rent will cost you $2,877 a month. How d'ya like them apples?
Chapel Hill, North Carolina
Home to the University of North Carolina at Chapel Hill, the town has a strong economy, thanks to its health care system and the university. The median home price is $450,000, and the average rent cost is about $1,000/month. While Chapel Hill may not be the most expensive city on this list, the high cost of housing can definitely make it difficult for a student to live off campus. I wonder how many roommates can comfortably fit in a one bedroom?
Boulder, Colorado
This mountainside city offers multiple bike paths and hiking trails for those who appreciate an active lifestyle. Boulder is home to the University of Colorado Boulder, and much of its population is young and educated. Unfortunately, Boulder's serene setting does come at a price: The median housing price is $789,000 and with its hot real estate market, it can be hard to find a place.
Santa Cruz, California
California makes an appearance again! This thriving beach town offers the calm lifestyle of living by the ocean, and the lively feel of being in a college town. The median price of housing in this city ($814,000) is what truly makes it one of the most expensive cities for a college student to live in. Thankfully, sunshine and ocean breezes are included in the price or rent. Hey, nobody said that living by the beach would be cheap …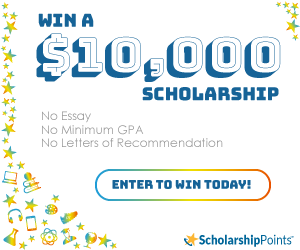 Win a $2,500 Scholarship!
Join ScholarshipPoints today and be automatically entered into our monthly $2,500 giveaway.