Top 5 Chick Flicks to Watch with Your Girls On Valentine's Day
Just because you're not spending time with an SO this Valentine's Day doesn't mean you shouldn't have awesome plans. In the words of Leslie Knope, it is Galentine's Day, too - so gather up your closest friends, grab some snacks - and a box of tissues - and enjoy a few super cheesy chick flicks! Any will do, but just to get you started, here are a few of my favorites:
An absolute classic. We've been crying over this movie as long as it's been out, and I see no reason to stop now!
An incredible story about misplaced affections, real friendships, and true love, perfect for any day, but certainly much better with a few friends around.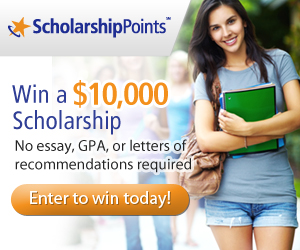 I think we all remember when this one came out. With all of our favorite stars and a story for everyone, this movie is guaranteed to set the mood for the perfect girl's night in.
Don't want a tear-jerker? "The Proposal" might be more your speed. It has a few emotional moments, but mostly it's just completely and totally hilarious! Plus, Ryan Reynolds – need I say more?
This one might be my favorite on the list, so don't let the number on the side fool you! A hilarious story about three friends who totally have each other's back - and just might find love along the way.
Filmography links and data courtesy of IMDb.
Win a $2,500 Scholarship!
Join ScholarshipPoints today and be automatically entered into our monthly $2,500 giveaway.