This is What the Obamas Have Been Up to Since Leaving the White House
Since President Obama and his family left the White House, things have been a little …crazy. For the past couple of months, there have been various protests against our new Commander-in-Chief and his actions. Republicans and Democrats have been butting heads more and more, and the election results have made for many heated arguments among the American people. There's no denying the craziness of today's politics, but since they are no longer the focus of the media's attention, you might be wondering what our former First Family has been up to.
Relaxing!
During the former President's eight years in office, he rarely took any vacation time (unlike our current President …). So now that he is free to do what he pleases, it only makes sense that the Obamas get some R&R. Shortly after the inauguration of President Trump, Barack and Michelle took a trip to Sir Richard Branson's private island in the British Virgin Islands. Before this trip, Barack also got to spend some quality with his daughters, Malia and Sasha, in Palm Springs, CA. All four members of the family spent time together at a swanky estate in Rancho Mirage.
Speaking with Students
After a nice, long vacation, President Obama decided that it was time to get back to work. His new work duties will include speaking at public events, such as the one at the University of Chicago in April. Obama opened up the event with the humorous remark, "So, uh, what's been going on while I've been gone?" He went on to speak with student leaders about how they can make a difference in their future. The topics of discussion at the University of Chicago event included immigration and health care.
More Public Events
As we can remember just a couple of months ago, both Barack and Michelle used their positions to speak on current issues and reach large audiences. The former First Lady also made a recent, long-awaited public appearance. Michelle attended and spoke at the American Institute of Architects 2017 conference in April. She spoke to the packed audience about the architecture industry's struggle to recruit women and gave advice for an improved future in architecture. Michelle spoke about the relief she felt with her new freedom out of the White House, and reminded the audience that she will still be fighting for causes such as girls' education, because "you don't have to be First Lady to influence."
Want to know more about the new First Family? Get updated on the Trump family here.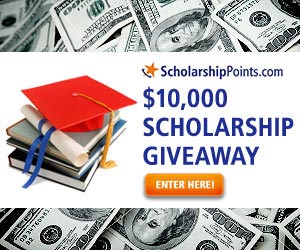 Win a $2,500 Scholarship!
Join ScholarshipPoints today and be automatically entered into our monthly $2,500 giveaway.