These TED Talks Will Change the Way You Think About The Criminal Justice System
TED Talk by urban_data licensed by CC BY-SA 2.0
The most impactful class I took in my undergraduate degree was a class called Project Outreach. This course taught me about the criminal justice system in a hands-on way, as it was a course that combined learning with service.
Each week consisted of two hours of class lecture time and then several hours of a community service project within the criminal justice system. I was placed in a juvenile detention center in a nearby town with an organization called Youth Arts Alliance, which offers art therapy workshops for the youth in the center.
I learned a lot about the justice system and the world of juvenile justice. We watched several TED Talks in this course. I am going to share two of them with you today and highlight some of the most important points from them.
First, Bryan Stevenson gave a talk about the justice system titled "We Need to Talk About an Injustice." This talk looks at the difficulties of mass incarceration and how social identities affect those accused and convicted of crimes. He states that "there is a power in identity," and that we have different power in society based off of our social identities.
For example, as a white woman, I have more power and more voice in society than a woman of color. But as a college student, I have less voice than someone who has more education than I do, say an M.D. or P.h.D.
Stevenson shares that, "in 1972, there were 300,000 people in jails and prison. Today there are 2.3 million," and that, "the U.S. has the highest rate of incarceration in the world."
Mass incarceration affects our society in a huge way – spending large amounts of money to fund overcrowded prisons, and much of this incarceration affects people of color. Stevenson states that, "1 out of 3 black men between 18-30 is in jail, prison, probation or parole," and, "50-60% of young men of color are in prison, jail, probation or parole." One of the most impactful sentences from this TED Talk that I think about when approaching my work with the criminal justice system is when Stevenson says, "Our criminal justice system treats you much better if you're rich and guilty than if you're poor and innocent."
Secondly, there is a TED Talk by Houston law professor David R. Dow called, "Lessons from Death Row Inmates." This talk focuses on the lives and convictions of death row inmates. He focuses a lot on thinking about the past and the traumas that the inmates experienced before committing the crime that landed them a death sentence. He says that, "76% of death row inmates have exposure to the juvenile justice system," and that we must look at that problem first. He quotes Dwight Eisenhower, saying, "The way you solve a problem is to make it bigger," and emphasizes that we must make the issue of the death penalty bigger before we can solve it. We must intervene in the lives of juveniles before they commit the crimes that land them on death row.
These two talks focus on issues that I think are incredibly important to know about.
There is a world of TED Talks out there focusing on the justice system, and I recommend you check out this link to see more.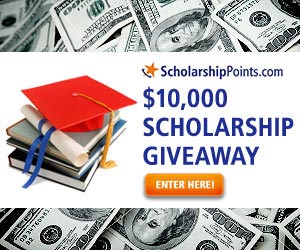 Win a $2,500 Scholarship!
Join ScholarshipPoints today and be automatically entered into our monthly $2,500 giveaway.