16 Patriotic Movies to Watch this 4th of July
July 4th is a day designated to honor our country. And what's more American than donning your cutest Fourth of July-themed outfits and curling up on the couch for a movie marathon? Here are some films sure to get you in the patriotic spirit.
The Patriot
This classic story follows a soldier over the course of the Revolutionary War. If you haven't seen it already, you should get on it today.
The Road to Independence
If you want to know more about the founding fathers and the men behind the Declaration of Independence, this is the film for you.
Pearl Harbor
July 4th isn't just for celebrating the victories of our country, but for celebrating how we bounced back from the tragedies, too. (Warning, this one gets sad.)
The Red Badge of Courage
You've probably read this book about the Civil War in one of your classes, so why not watch the movie, too?
Glory
Listen to Morgan Freeman's smooth voice as you learn about the first entirely African American regime in the Civil War.
Sands of Iwo Jima
John Wayne in black and white. Your grandfather probably has a copy of this movie lying around on VHS.
Saving Private Ryan
It's a Steven Spielberg film with Matt Damon, Tom Hanks, and Vin Diesel. With a cast list like that, how bad could it be?
The Manchurian Candidate
This movie might be old, but it's set during the Korean War, a war that doesn't have nearly as many films about it as the World Wars. It's worth the watch just for the diversity alone.
1776
If you aren't sure what the date stands for, maybe crack open a U.S. History textbook over summer break and refresh your memory.
Jefferson in Paris
If you prefer personal drama and romance over war movies, there's no juicier political scandal than Thomas Jefferson and his many, many affairs.
Lincoln
This movie won all kinds of awards when it came out in 2012. Not only is it a quality film, but it follows one of the only presidents that almost everyone admires.
Independence Day
If the History Channel is anything to go by, there's nothing Americans love more than conspiracy theories. This movie is a blend of America's two favorite things: aliens and politics.
Captain America: Civil War
If you're looking for a recent blockbuster hit, there's nothing more patriotic than Captain America — as long as you ignore the fact that he's now a secret Hydra agent.
The Campaign
Explore U.S. politics the only way you can - with Will Ferrell and a sense of humor. July 4th is about having a good time, so enjoy a few laughs while you wait for the barbeque and fireworks to start.
My Date with the President's Daughter
This movie may not teach you much about our country's history, but it'll probably give you some ideas for cute fourth of July outfits to wear next year.
Hamilton
Okay, this is technically a musical, but close enough. If you get the chance to watch this show, you won't regret it.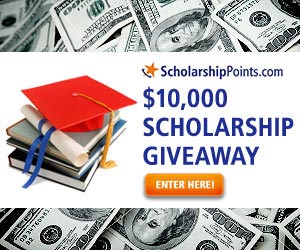 Win a $2,500 Scholarship!
Join ScholarshipPoints today and be automatically entered into our monthly $2,500 giveaway.