5 Ways to Overcome the Sophomore Slump
The novelty of freshman year in college and the excitement of a new school and new environment are eventually replaced by the slump of sophomore year. Classes get harder, stress piles up, and being away from home isn't as much fun as it was the year before. Unfortunately, though, life must go on, and college freshman and sophomores must acclimate to their changing academic environment to prepare themselves for the remaining years of college to come.
Overcoming the sophomore slump isn't as hard as it seems, however. There are several things students can do to work themselves out of their funk.
Take New Classes
Enrolling in a couple of elective classes that interest you is an easy way to get excited about school again. Taking classes outside of your major can also give you a break from focusing too intently on one thing and allow you to test the waters for other fields of studies. Sophomore year is the year it starts to become important to declare your major, so taking a variety of classes in different departments can help you choose the field of study you're most interested in and help avoid doubt about your chosen field later on in your academic career.
Study Abroad
Taking classes abroad, even if only for a summer semester, can make learning even more exciting than it was freshman year. If you miss the novelty of going to a new school, studying at a university in another country can give you that new school experience all over again. Plus, when the time comes, it will make coming back home to your actual school more refreshing.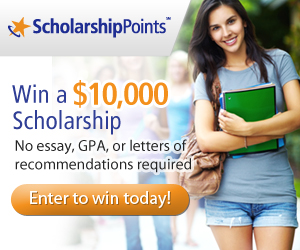 Join Extracurriculars
Join a club related to your interest or get involved with student government. While regularly attending another extracurricular event may seem like more hassle and more stress, doing something you enjoy with your spare time and making friends that enjoy the same activities you do can be a great way to do something good for yourself and your community. It can help get your mind off classes and work, even if only for a couple hours every week.
Talk to Other Students
Receiving mentorship from upperclassmen who share your major can help prepare you for what's to come. Upper class students may also be able to give advice as to what they did to overcome their own sophomore slump and assure you that the state of unease that comes during sophomore year is only a temporary phase.
Conversely, mentoring underclassmen can be just as therapeutic. Witnessing the enthusiasm of current freshmen may remind you of when you were once in their position and jump start your drive for success all over again. Plus, you may be able to help your freshman mentees avoid their own sophomore slump in the coming year. Guiding someone around the possible pitfalls you fell into is an altruistically rewarding experience.
Focus on Health
Working out is not only good for your body and your mind, it's also one of the best ways to relieve stress. Whether you go on solitary jogs, join a gym with friends, or even take a physical education class, focusing on long-term health can help you set long-term academic goals as well. Learning to stick with something, whether that be a workout routine or your education, is a great skill to develop, especially at a point in life when your outlook for the future may not be so optimistic. Doing something to brighten your perspective, like getting in shape, is always beneficial.
Win a $2,500 Scholarship!
Join ScholarshipPoints today and be automatically entered into our monthly $2,500 giveaway.