My Boyfriend Dressed Me for a Week and This is What Happened
Yes, I took on every girl's nightmare: I let my boyfriend dress me for a week.
I was very concerned about what he would choose for me to wear. Why? Because he always complains about something with the outfits I typically wear. "Your shirt is too low. You're showing too much cleavage." "Your skirt is too short, your butt is falling out." "I hope you're wearing shorts with that dress." And so on and so forth.
I'm sure every girl out there has heard it all. But we all want to look cute, feel good about ourselves, and know that we can turn heads! We can't help it. So of course we're going to wear things that are going to get us some kind of attention. Some guys like that, others don't – and my boyfriend is definitely one that doesn't. When I told him that he had the opportunity to choose my outfits for a week, he had the biggest smile on his face. Immediately, I wondered if I had done something I would later regret. I found, however, that he actually surprised me.
Let's start with what I would normally wear when I'm in charge of picking out my own outfit. I like to wear bright colors and something that's eye-catching, so dresses and skirts are aplenty in my wardrobe. I love color, and I'll even go to the point of changing my hair color just to express it. Granted, some of my outfits will show a little bit more I'm meaning to show, but beauty is pain, right?
Day 1:
My boyfriend kicked off the week with a Deadpool t-shirt and black jeans. It was a little oversized and covered cleavage and most of my arms. I felt comfortable and just free. I didn't feel restrained by my outfit because it was too short for me to bend over or afraid of something popping out when it wasn't supposed to. It was nice.
Day 2: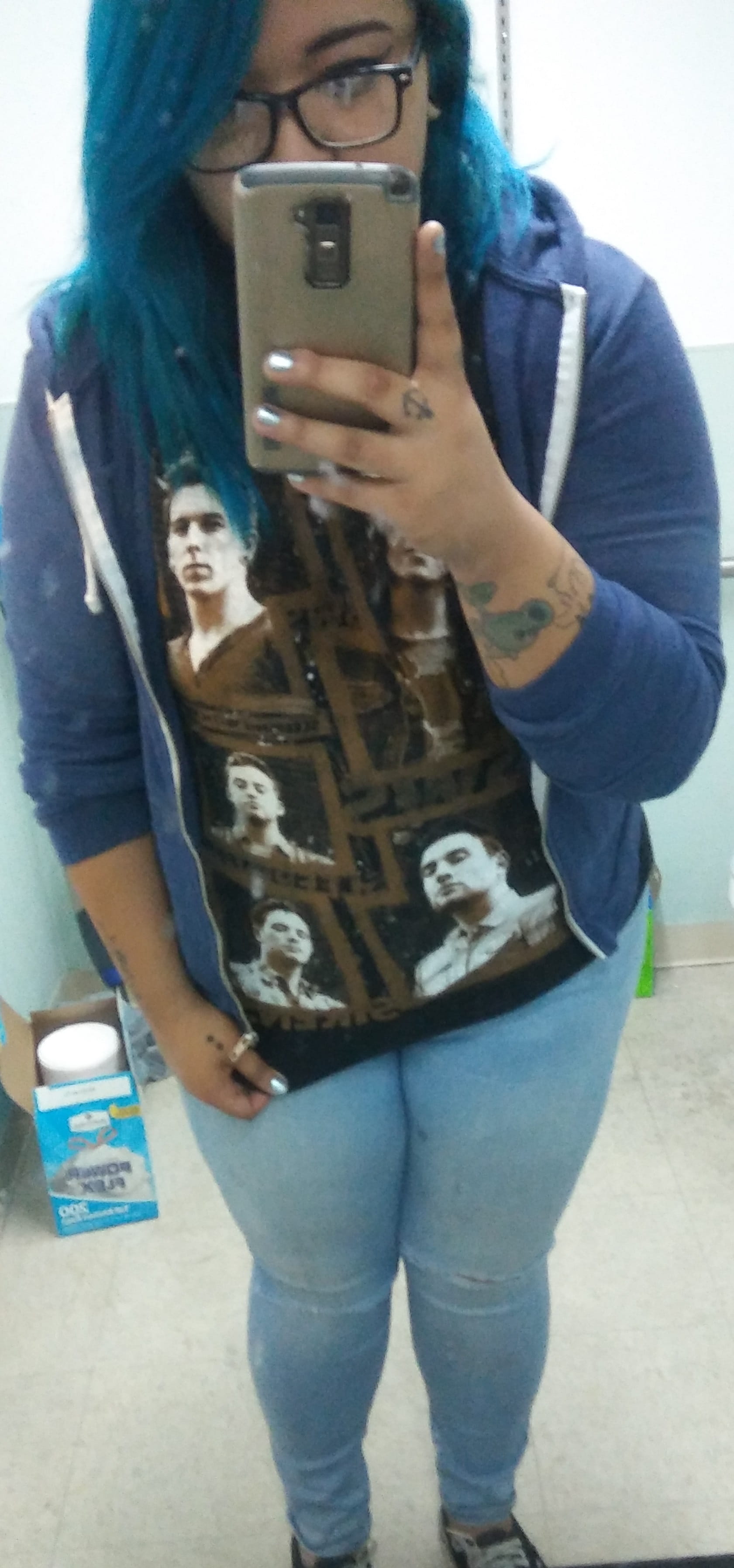 Day two wasn't much different – band t-shirt and hoodie, jeans (light wash this time), and sneakers. Again, full coverage, but I'd be lying if I said I wasn't more comfortable than usual. I think I'm sensing a theme…
Day 3: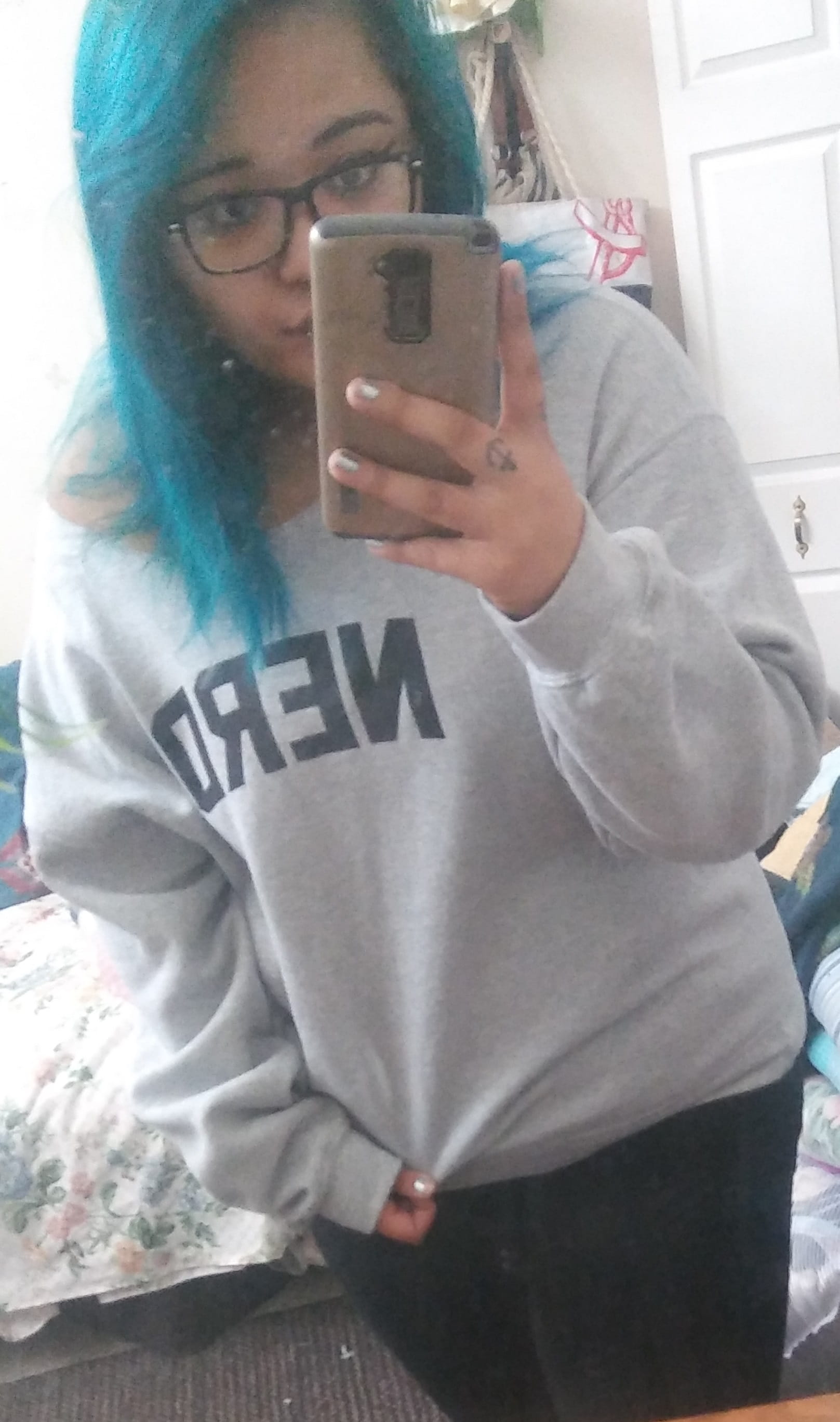 Yep, definitely a theme. Comfort was definitely the priority today, with an oversized "Nerd" sweatshirt and sweatpants. Practically no skin was showing, but I was so cozy all day I didn't even mind.
Day 4: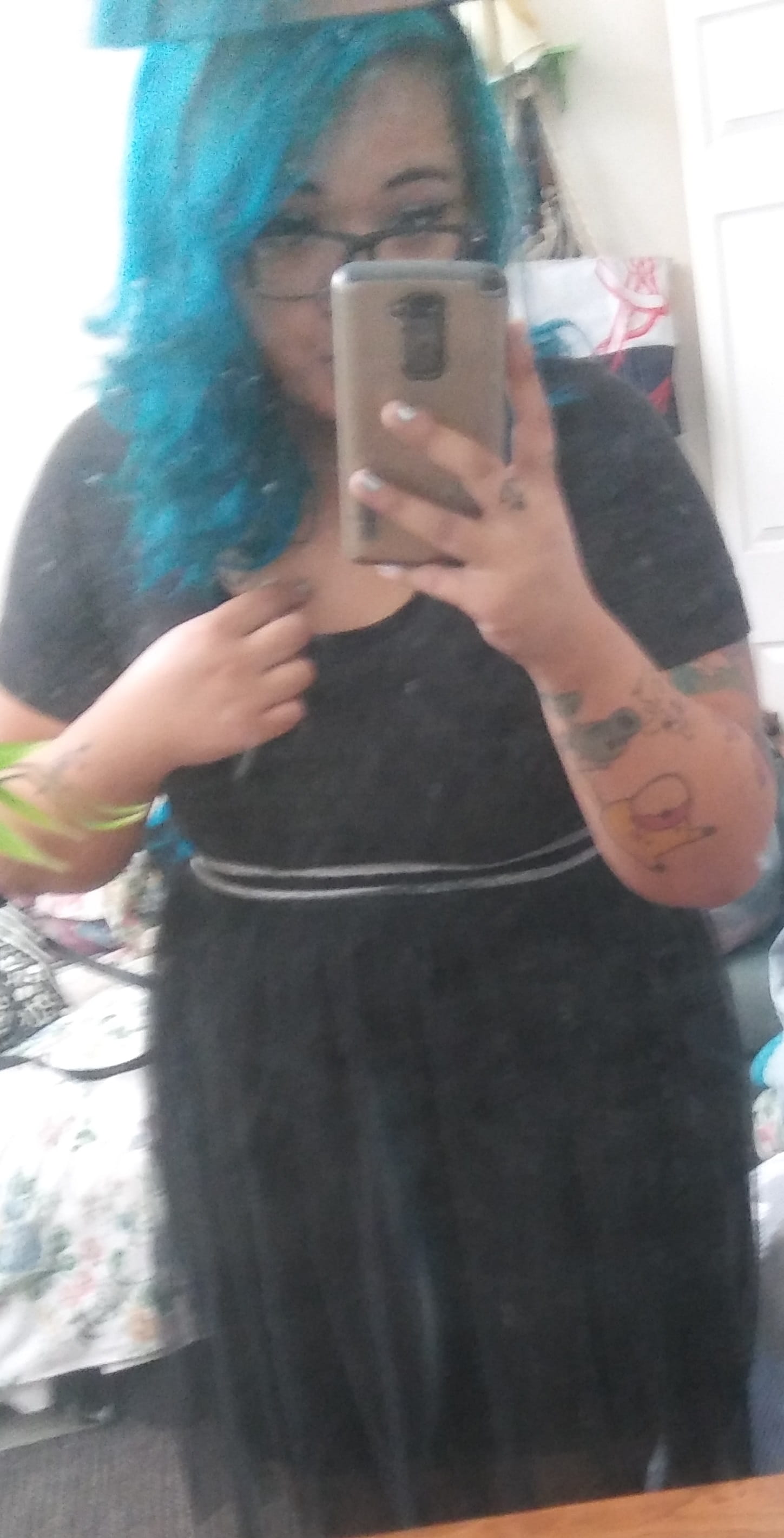 Finally, a skirt! This was closer to my usual style, but stayed in the neutral color scheme my boyfriend had gone with so far. I would usually opt for something brighter, but it wasn't jeans and a t-shirt, so hey, I'll take it.
Day 5: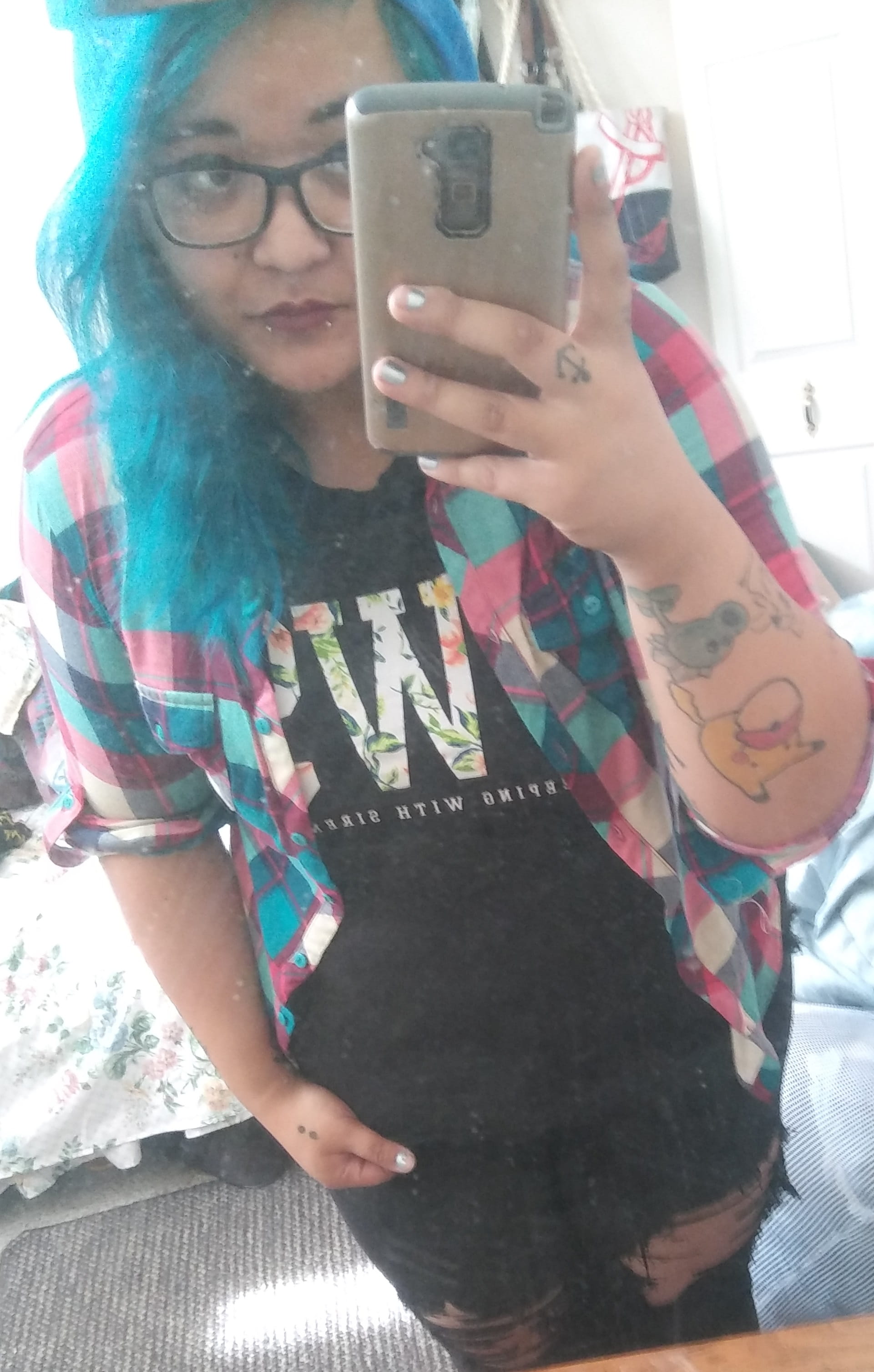 Back to the t-shirts and jeans, but he did throw a brightly-colored plaid shirt over all the black, so I was still happy. Overall, not a bad way to finish our experiment!
The Takeaway
Going into this, I expected my boyfriend's outfit choices to cover a lot of what he didn't want me to show, and that's exactly how it happened. Cleavage was covered, butt was covered (of course), and sleeves weren't short. I also expected to feel like a tomboy or a potato, but I was surprised! I found that I was actually really comfortable with each outfit that my boyfriend picked out for me. They were laid back and showed that I wasn't trying to impress anyone, but that I was just being myself
I also forgot that I had these shirts in my closet, and it was so refreshing to take them back out and reintroduce them into my wardrobe. I got a lot of compliments about my outfits. Some girls would tell me they loved my shirt because of the band that was on them. Some guys would tell me I looked nice. Maybe it was because I didn't come off as stuck up or intimidating.
I learned this week that girls put a lot of pressure on what we wear. We're always trying to impress, and sometimes it can get really uncomfortable. We don't always feel like ourselves in the outfits we choose I'm not always comfortable or completely happy with what I'm wearing, but I wear it because I want to look beautiful. It was nice to be comfortable for a week and just be me. It felt like being given freedom from the grasp of clothes, and it wasn't as disappointing or scary as I thought it was going to be.
I just might give my boyfriend another chance to pick my outfits again. Maybe.
Win a $2,500 Scholarship!
Join ScholarshipPoints today and be automatically entered into our monthly $2,500 giveaway.