I Tried Out Crocheting, and This Is What Happened
After a long internal debate with myself, I decided to try to make a pair of hand warmers! They're good for a chilly fall, small enough to not take a whole weekend, but simple enough to be good for beginners. Luckily for me, I have an aunt who crochets, and she lent me a spare needle and ball of yarn. And that's all you need to get started!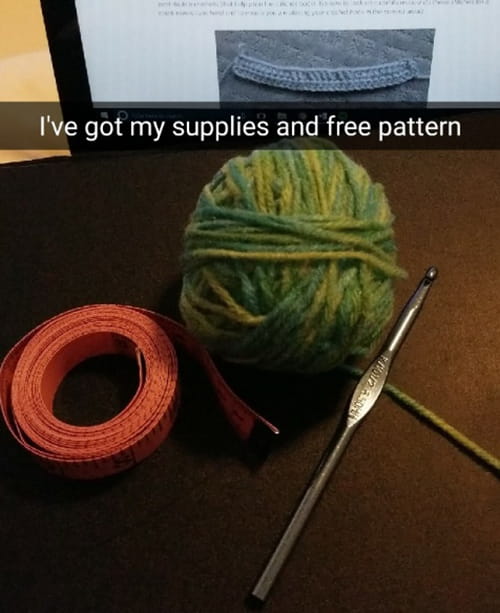 I got the pattern from allaboutami.com. A lot of it was trial and error, and looking up how to do different types of stitches. Eventually, my knots were starting to look even, and a pattern was starting to emerge. After a few hours ─ and several episodes of Dexter ─ I finally had a large, mitten-sized square.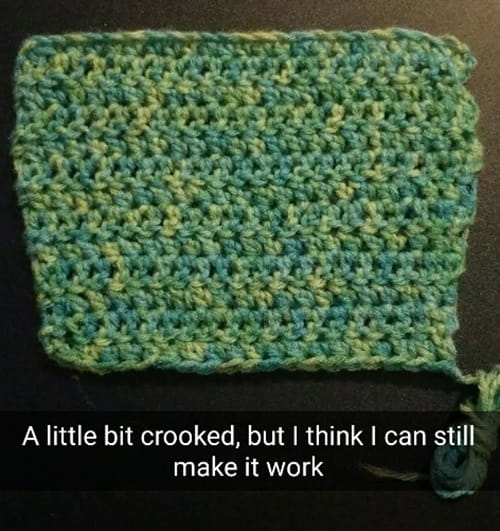 Once I made the square large enough, I stitched the ends together. Except, that's when I realized something…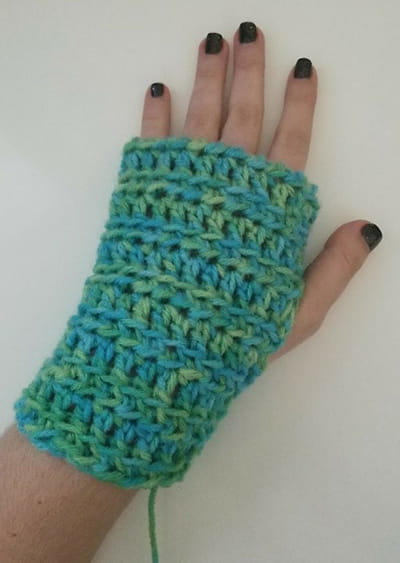 The braided-looking part of the pattern was supposed to be a part of the base stitching; not something to be added after. Which meant that I messed up, and I needed to start all over.
After the season four ending of Dexter, and restarting about another five or six times, I came to realize that this project wasn't the way to go. Time to change projects.
I realized that I can make a pretty good square, so I looked up some more options and thought that maybe a hat or a headband would be a good idea! Small, cute, and stylish. A couple more episodes, and a rectangle later: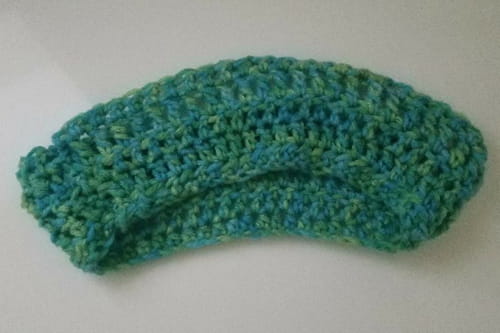 Except, then I realized that I made the headband too small. I couldn't wear it, and that's when I realized that I was running low on yarn. Time for a late night run to Walmart, because college is all about late night Walmart runs! Even though the headband was a flop, it gave me an idea!
If I continued to make a long rectangle, like the gloves or headband, and then stitch the sides together, I can make leg warmers! Practical, fashionable, warm, and simple! It's the perfect alternative, plus I can make them extra long and use them when I go ice skating. I didn't have a pattern guide for these, because I just made the pattern up as I went. Although, I did make sure to write it down in my notes in my phone so I would able to recreate it for the second leg warmer.
The entirety of season 5 later, and countless more restarts, I finally had one leg warmer done! It came out so well, and I was extremely proud of myself! Except, that's when I remembered that I have two legs; which means I wasn't done yet. I still needed to repeat the entire process again.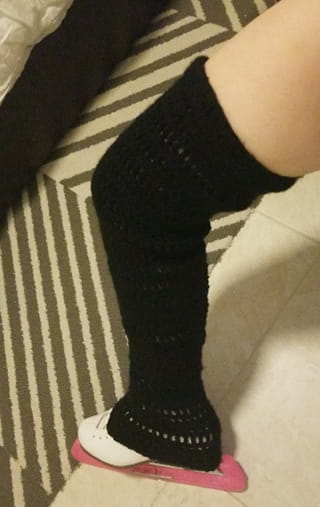 I can't even put into words the amount of times it took me to get the second leg warmer to even begin to resemble the first one. Even comparing constantly, I still kept messing up the size. It was either too large, too small, too wide, or too tight. Making the second one took me the entirety of seasons 6-8 of Dexter. However, with hard work and a TON of dedication, I completed the second leg warmer. And it came out amazing! (Unlike the less-than-satisfying ending to Dexter.) The second one came out just slightly smaller, but nothing noticeable.
I'm extremely proud of the end result! The patterning is hard to see in photos, but I'm still very happy with the end product. They fit nicely, and they were extremely warm! Aside from practicing, I can also see myself wearing them at home on colder winter nights. I say that this was a definite DIY success!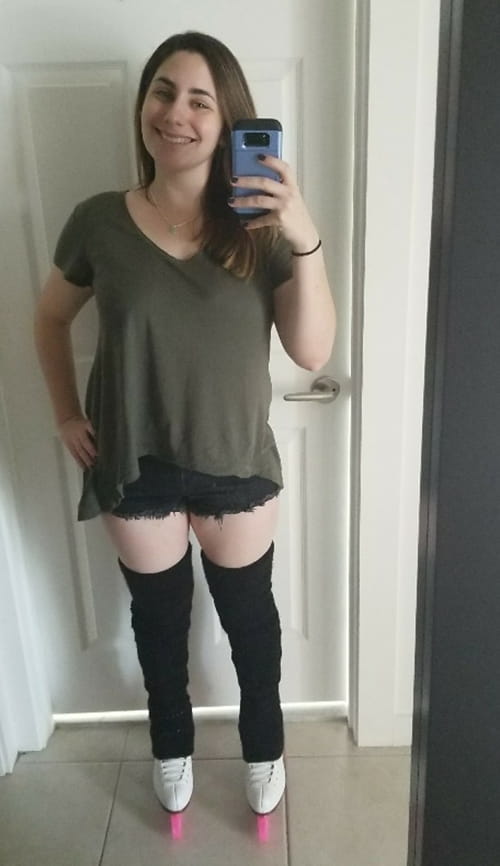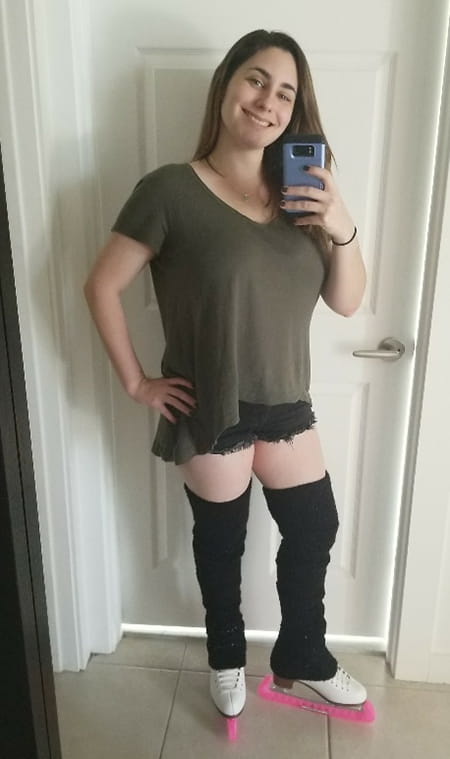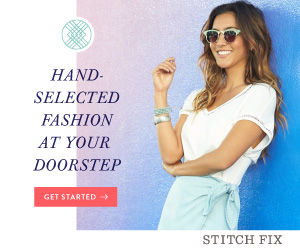 Win a $2,500 Scholarship!
Join ScholarshipPoints today and be automatically entered into our monthly $2,500 giveaway.