I Tried Cake Decorating and This is What Happened
The first time I was introduced to cake decorating was in my 11th grade culinary class. I had always enjoyed making cakes, but I never really experienced the art of cake decorating until that year. Before the lab, I had to research a few piping techniques that I wanted to try. So I looked up how to use a piping bag and tip to pipe icing roses and a basic shell boarder. My first cake was a little sloppy, but the roses were fun to create!
We review and recommend products to help you buy the stuff you need. If you make a purchase by clicking one of our links, we may earn a small share of the revenue. Our picks and opinions are independent from any business incentives.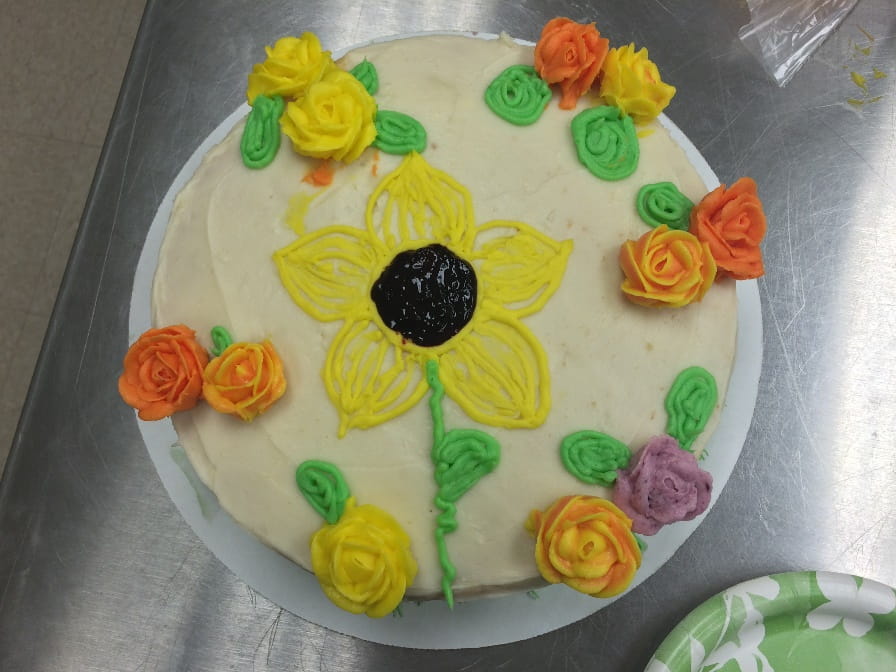 Then I decided to try something kind of intimidating - using fondant (icing used to decorate and sculpt cakes that gives them that smooth look). This little monster took hours to make, but I think it was all worth it in the end. It helped to watch instructional videos about putting fondant on a cake and doing a practice cake before this one. Cake decorating usually takes a while and can get tiring, but that doesn't mean it's not fun, and I love seeing people's reactions to the things I've made.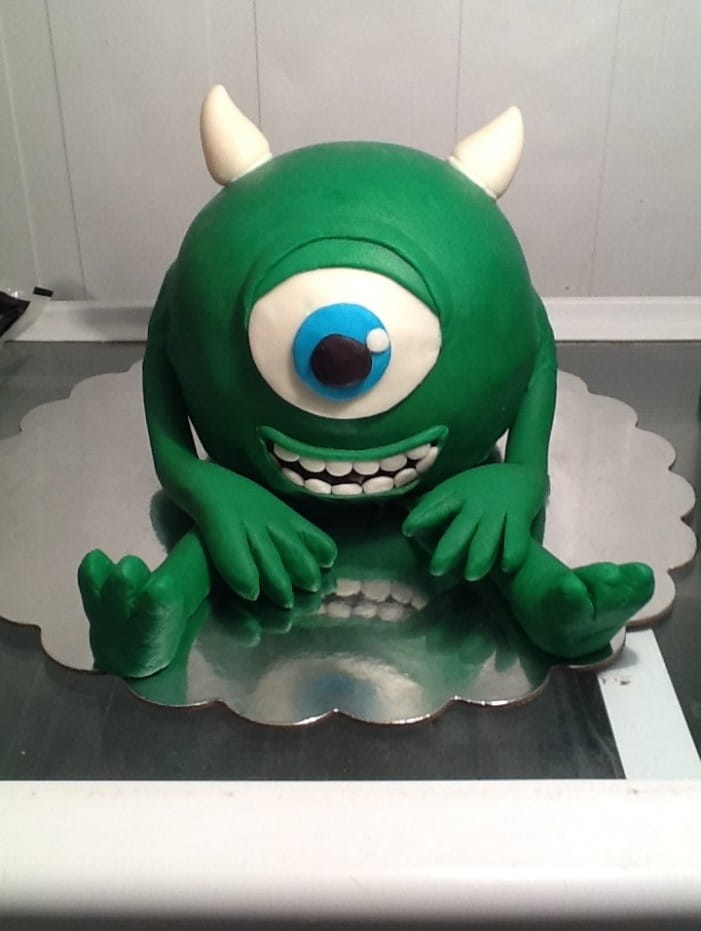 This minion cake is a great project for beginners! It's so simple, and instantly recognizable. I used buttercream frosting and a mason jar ring for the eye goggle. It's easy to make different facial expressions by changing the mouth or the eye.
I used these cakes for a church picnic and a family reunion.
One of the best things I discovered was that you can use a cheap boxed cake mix to make the cake, and it still tastes great! The most important part of a cake is the frosting. For cake decorating, you should always make the frosting from scratch with simple ingredients like butter, powdered sugar, vanilla, and milk. It tastes a million times better than canned frosting, and you can make it the exact consistency that you need by adjusting the amount of liquid or powdered sugar. I make buttercream frosting with these ingredients and I always have people telling me how good it is and asking what kind of frosting I used.
I also learned that you can save a lot of money by baking a cake yourself instead of buying one from the store or a bakery. I made this princess cake for my sister's birthday, and the ingredients and supplies cost around $10. I had to research how to stack cakes using wooden dowels (sticks), and had a lot fun building the cake layer by layer.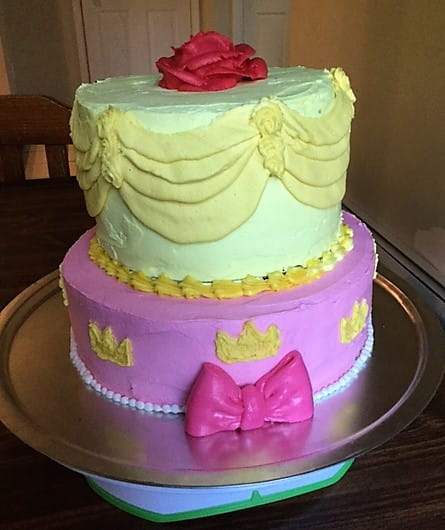 The green and white thing under the cake is a Wilton turntable. It makes life so much easier! I didn't buy one because I thought it might be a waste of money. Then I got one as a birthday gift. The first time I used it I realized why they exist. What a huge timesaver! I will never decorate a round cake without one again.
Wilton Trim 'n Turn ULTRA Cake Turntable Rotating Cake Stand, $15.97
It feels really special when people ask me to make them a birthday cake. It's exciting to come up with a design and research new ways to decorate. I created this cake for my culinary teacher's nephew.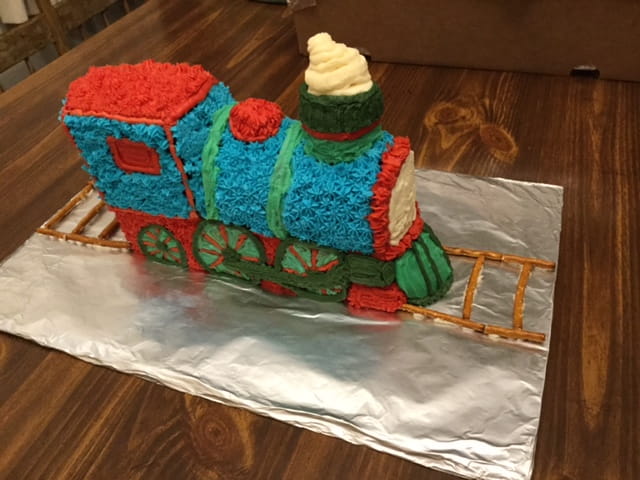 I decided to make cupcakes for my graduation party. I liked being able to make them exactly how I wanted them, instead of just buying a generic cake from the store. I chose to have some with chocolate chip cookie dough frosting, some with flower designs, and some with peanut butter cup graduation caps.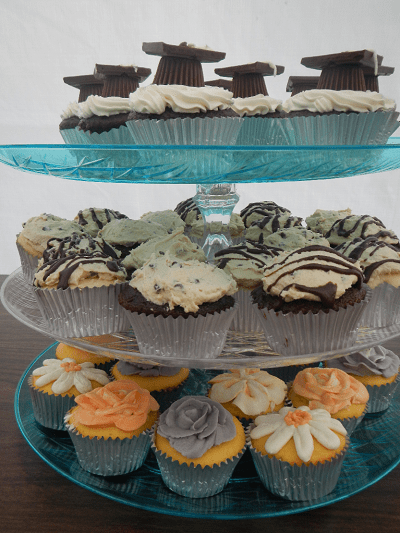 My neighbor called them "capcakes"!
Anyone can decorate cakes! The more you practice, the better you'll become. There are so many tutorials online to help you along the way. Being a college student, I love that I can save money by making special cakes instead of buying them. Don't be afraid to try something new. You may end up loving it.
Win a $2,500 Scholarship!
Join ScholarshipPoints today and be automatically entered into our monthly $2,500 giveaway.