If All of Your Friends Are Getting Married, Here's How to Plan a Bridal Shower
When you're in college, and especially once you graduate, you might notice that a lot of your friends are getting married. You'll probably find yourself being a bridesmaid at least once, and if you're the maid-of-honor, guess what? It's on you to throw the perfect bridal shower.
My sister is getting married this year, and it fell to me to plan her shower. So I'm basically a bridal shower expert at this point.
Basic bridal shower information: the closest female friends and family are invited to the bridal shower. Usually the only guys are the groom and father of the bride. Sometimes the groom comes in late to make a special appearance – or doesn't come at all - but it's really up to him what he wants to do. My sister's fiancé was there the whole time, and it didn't bother him to be surrounded by ladies for a few hours.
1. Pick a theme.
My sister loves the beach, so of course that made a great theme. We sent out invitations with a picture of the beach as the background, and most of the decorations were beachy and tropical. If the bride likes superheroes, horses, flowers, etc., those would be good themes. Get creative!
2. Use Pinterest!
I made a secret Pinterest board so my sister couldn't see all the ideas I was taking for her shower. I seriously don't know what I would do without Pinterest. I know the party wouldn't have been nearly as nice or fun if I hadn't found inspiration from all of the other bridesmaids out there who shared their ideas.. If you don't have a Pinterest account and don't want to mess with it, you can just search for ideas on the internet; bloggers have great ideas on their websites.
3. Choose a venue.
This depends on three things: if it's indoor or outdoor, how many people are coming, and the budget. If a hundred people are coming, you might want to search for a nice big venue like a hotel event room or a park. You could also see if your local church or convention center has a large room you could have it in.
If there aren't too many people coming, and the bridesmaids don't have a big budget, a nice backyard or home can offer up all the space you need. My sister actually wanted her shower to be in our backyard. It was very sunny and hot, but we set up canopies for shade, and it was really nice. There was plenty of room for the 40 guests.
4. Plan the menu.
This can relate to the theme, or you can just have the bride's favorite foods. I think having a brunch is good for a bridal shower, but you can also offer snacks rather than a full meal. If you want the shower later in the day, you might want to choose to have a light supper.
At my sister's brunch, we had a "create your own wrap" station. That way people could just go down the line and put whatever they wanted in their wrap. We also had chips, fruit, and veggies. I saw a cute idea on Pinterest to make mini donuts look like rings, so of course I included that. We had powdered sugar donuts with paper diamonds for the bride, and chocolate donuts for the groom's rings. We also had a beach cake to eat at the end of the party. If any invited ladies offer to bring food, don't hesitate to give them a food assignment!
It was so nice to have other people bring fruit trays and make a cake.
5. Plan the activities.
Anyone who's ever watched a rom-com about getting married knows that games are an essential part of the shower.
Several ladies at my sister's bridal shower commented on how this was the best shower they've been to, or how they loved all the games we did. Pinterest is a great resource for bridal shower games. (What can't Pinterest do?) These are the games we played and what you should look up online if you're planning a shower: 'Staches and Tiaras, Who Has the Groom, Bride Bingo, Mad Lib Wedding Vows, and the Toilet Paper Wedding Dress game.
We also had a table set up where guests could come over at any time and play Guess the Bride's Age and guess how many fish are in each jar. The winners for "guess how many" could keep the jar of Goldfish or Swedish Fish, and the winners of the other games got to pick a prize. It's common for guests to take home a little party favor like a candle, chocolates, or nail polish, but at my sister's shower, we had fun prizes they could win and we made sure everyone got one.
6. Plan the decorations.
This was probably the most fun part. Use the bride's favorite colors, wedding colors, or have the decorations relate to the theme. For our beach theme, we had shells and beachy centerpieces on each table, beach balls, and Caribbean blue decorations hanging from the canopies. With beach theme plates and napkins to match.
7. Keep it a secret from the bride!
This nice surprise will take her mind off the stressful wedding planning and let her have some fun! My sister hates surprises, so she knew when and where the party was, but we kept everything else a secret from her. All the hard work pays off when you see the bride's face light up at the party!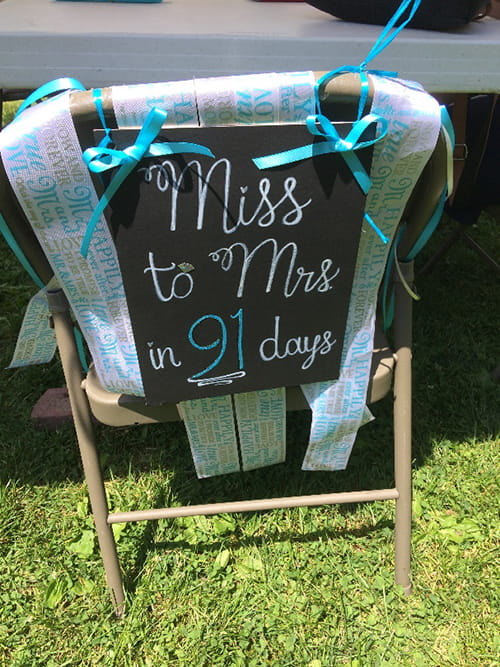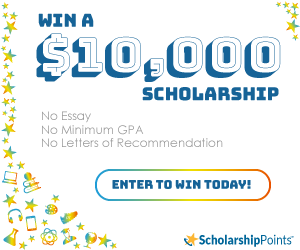 Win a $2,500 Scholarship!
Join ScholarshipPoints today and be automatically entered into our monthly $2,500 giveaway.