5 Fashion Struggles Girls Deal With in the Fall
Ladies, the best season of the year is finally here! The leaves turn to brilliant shades of yellow, orange, and red, pumpkin makes its way into every baked good and coffee drink known to humankind, and TV shows finally come back after leaving us hanging all summer. Okay, so maybe I'm a little biased, being an autumn-lover, but you have to admit that it's a pretty hard season to dislike. It's one of the most stylish times of the year - giving us all the opportunities to layer up, bring our boots back out, and break out the chunky knit scarves again. As great as it is, with fall fashion comes new issues, just like the summertime. Here are a few of the struggles you might face this season:

Cold in the morning, hot in the afternoon
Depending on where you live, you might experience extreme fluctuations in temperature throughout the day. Here in Colorado, the temperature will start at the mid-60's in the morning and get to 80+ degrees Fahrenheit by the middle of the day. Don't get me wrong, I love the heat. It does make it a little hard to plan an outfit, though. Your best bet would probably be to prepare for anything; bring a light sweater for potential cold weather and have a cute tank underneath in case the sun comes out.
Good over-the-knee boots can be hard to find
Over-the-knee boots are super trendy, and can add a fun, glamorous touch to an otherwise simple outfit. There's so many different styles and colors out there, but unfortunately, it can be a little tricky to find a good pair. For curvy girls, it could be hard to find wide-calf pairs of over-the-knee boots. For tall girls, looking through pairs of too-short boots can get annoying. Short girls may have to get through a couple of too-long boots before they find the pair that's just right. Although it might take some work, there's definitely a pair out there for everybody, you just have to look hard!
Wanting to dress cute, but choosing to be cozy instead
You know how you'll be looking through Instagram or Pinterest and see pictures of girls looking effortlessly stylish and put-together? Then you think to yourself, "I could make an outfit like that!", and plan out the whole thing in your head … then reach for your slouchy sweatpants instead? Yeah, we've all been there. The idea of layering comfy sweaters with jackets, cute heeled booties, and topping it off with the perfect knit scarf sounds great, but being comfy in our big, cozy clothes can be oh-so-tempting in the fall … But hey, there's nothing wrong with wanting to be comfortable, right?
The leggings-as-pants debate
Leggings are awesome. They're stretchy, comfy, and come in lots of fun styles and colors. A debate I tend to hear around this time of year is, "Can leggings be worn as pants? Should they?" Truthfully, I don't have the answer to that. My preferred leggings style is wearing them with a longer top and some boots. Other girls like to switch them out for their jeans, wearing them with a normal-length top. My take on this debate is to do whatever you want. If you like them with a cropped blouse or sweater, rock it. If you prefer leggings with a longer top, like a tunic, go for it! One thing is for sure - nobody likes panty lines, so remember to always go seamless with your leggings.
Try: Cloya Women's Seamless Invisible Hipster Briefs
The oversized trend
Oversize sweaters are the item of the fall season, and a lot of girls seem to pull it off so well. Unfortunately, for ladies that are well-endowed in the chest area, blessed with big hips and thighs, have a shorter torso, or have an hourglass figure, finding a good oversized sweater can be complicated. Oversized sweaters are meant to give an effortlessly cool vibe, but they can often come across as heavy and bulky. They can make you look shorter and wider if the fit isn't perfect. If you're still set on finding the perfect oversized look, look out for one that shows a bit of skin (like an off-the-shoulder look) and a good length for your height.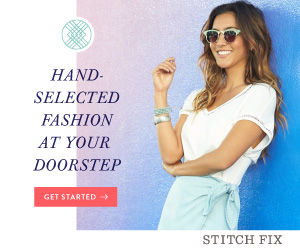 Win a $2,500 Scholarship!
Join ScholarshipPoints today and be automatically entered into our monthly $2,500 giveaway.